French Christian Dior, Chanel, Jean Paul Gaultier; Italian Schiaparelli, Giambattista Valli, Atelier Versace; Lebanese Ellie Saab and Zuhair Murad - these are the Haute Couture fashion names every fashion veteran knows by heart and follows at nearly every Paris Haute Couture Fashion Week, upcoming in January 2016.
Haute Couture doesn't stop with these established fashion legends, the names shouted on the red carpet. Haute Couture goes beyond France and Italy (hence, the aforementioned breath-taking Lebanese designers) and sometimes reaches as far as Syria or Kazakhstan. Fashion has no borders. Nevertheless, fashion might still have strict rules. Not every designer who designs made-to-order gowns with hand-made detailing can call themselves Haute Couture designers. In France, the term haute couture is protected by law and defined by Chambre de commerce et d'industrie de Paris, the organisation that also regulates what fashion houses can officially call themselves Haute Couture. The ones that have this privilege have to comply with such rules as to establish an atelier in Paris with at least fifteen staff, produce bi-annual collections of at least fifty original designs, produce made-to-order items with at least one individual fitting.
Among these designers are quite a few wonderful masters of fashion - artists who come from new fashion destinations such as Syria, Turkey or Kazakhstan.
Please meet our selection of Haute Couture designers from new fashion destinations: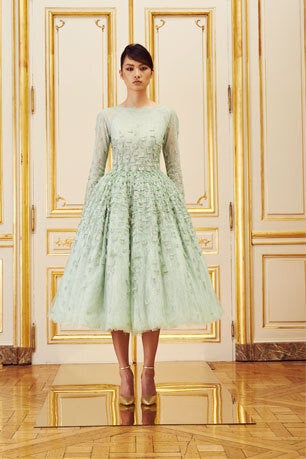 1. Rami Al Ali. Syrian born high fashion designer debuted in fashion world with his graduate collection in early 90s. By 2012 Mr. Ali was an official member of Haute Couture Fashion Week in Paris. He produces five collections a year including his Bridal line. Designer's stardom clientele include Ivana Trump, Vanessa Mae, Danii Minogue, amongst others. Mr. Ali is currently based in Dubai.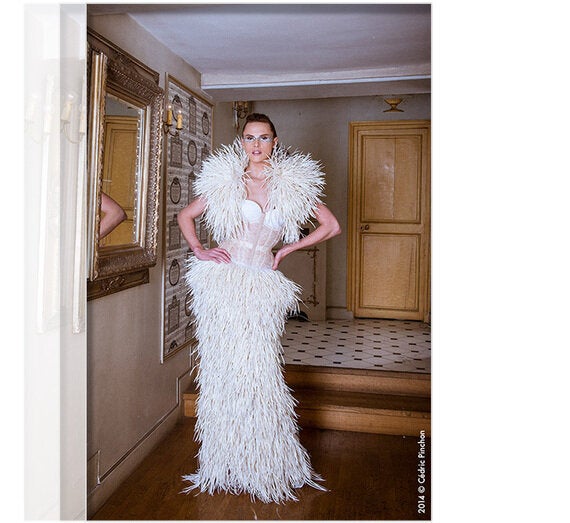 2. Turkish born Serkan Cura will be showing at Paris Haute Couture Fashion Week in January, 2016. His glittery gowns are outstanding pieces of art. Moreover, Mr Cura's creative achievements include legendary 'Angel Wings' for the Victoria's Secret annual fashion shows. His Couture collections are anything but artistic creations - only for the bold!
3. Ulyana Sergeenko. Kazakhstan born, Russian based fashion designer has entered Couture world at the young age of just over 30. Although in the popular media Ulyana is always introduced as a Russian designer, she was born in a small village of Kazakhstan. Married to a Russian oligarch Ulyana is considered as one of the Russian it girls, but she is much more than that. Her Haute Couture fashion house debuted only in 2011 (during Paris Couture Week!) and she has established her modern-meets-traditional fashion house among the well respected fashion names.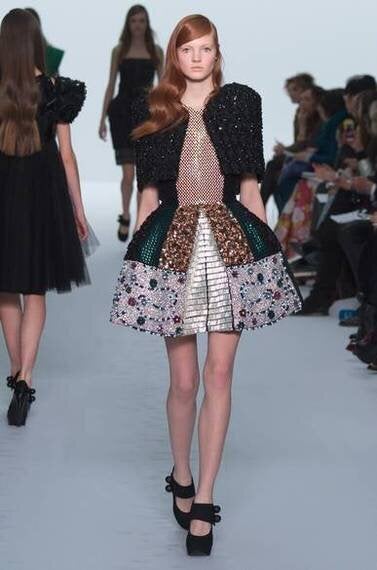 4. Dice Kayek. Turkish sisters Ece and Ayşe Ege established Dice Kayek in 1992. Paris based fashion brand is managed by Ayşe while Ece is a Creative Director. Their collections are wearable Haute Couture for a modern day princess. Perfected female versions of dinner suits, embellished and sculptured dresses can make even pretentious divas melt. No surprise Britain's V&A museum acquired even three of their Couture dresses.
Did you hear these names before? Tell us about your favourite Haute Couture designers at hello@fashionbloc.co.uk
Photo credits (in the order of appearance):
Rami Al Ali, photo credit © Ramialali.com
Serkan Cura, photo credit © Sercancouture.com
Dice Kayek, photo credit © Telegraph.co.uk
Popular in the Community