Collaboration is one of the biggest 'buzz-words' for our generation. Nothing currently seems to happen in isolation; rather, events/concepts/projects are borne out of ideas from two heads rather than one.
A curious example of our culture's willingness to turn even traditional values into artistic collaborative projects is the marriage of Kim Kardashian and Kanye West. Whilst Kim was already famous for her sex tape, and subsequently her family's reality TV show, the creation of "Kimye" propelled both Kim and Kanye to more dizzying heights of fame. Kanye's music video 'Bound 2' featured himself and Kim riding a motorbike through a landscape, and was directed by the acclaimed fashion photographer Nick Knight. This unusual collaboration led to the creation of a video that was provocative, and as Spin Magazine excellently put it "a pretty bad idea seen through so completely that it stops being a bad idea".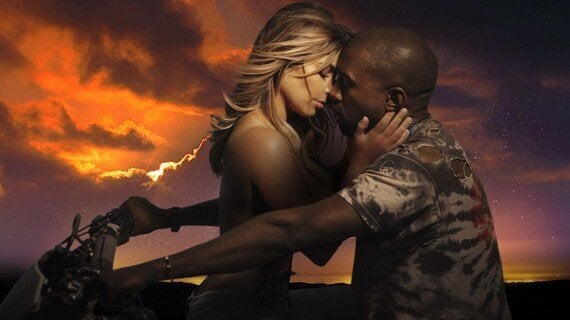 Whilst receiving global publicity may be some individuals' aim, the benefits of collaboration can be found outside of the media's spotlight. St Andrews is a prime example of this, where students of the university exploit the diversity of societies, conjoining them in aid of furthering their creative initiative. There is a whole spectrum of student initiatives that draw strength from collaboration, such as the Art Society's Creative Lock In in the Barron Theatre (an all night lock-in featuring music, and life-drawing amongst other creative happenings) or numerous events and balls in aid of charity. Through collaborating with other societies and individuals, these events add another dimension to themselves and to the experience of those who attend, as well as creating a wider social demographic.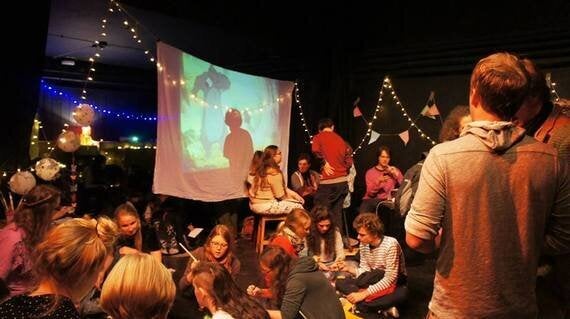 The Art Society's Creative Lock In in The Barron Theatre
In the same sense, the one-night music festival Under Canvas has consistently supported the Cystic Fibrosis Trust since its conception in 2009. However, this year it also aimed to expand its reach by collaborating with other societies within St Andrews. The collaboration with Star Radio (St Andrews radio station) led to the creation of a chill-out tent, complete with a paddling pool full of balloons, UV lights and glitter face-painting, allowing everyone to get involved when they tired of dancing. The other collaboration with Music Is Love (a society involved in promoting student and local musicians) was a huge success. Music Is Love had their own separate tent away from the main stage where student musicians such as Amy Hill, Josh Fuchs and Jason Varner with Ellie and Immie Mason (who had performed earlier on the main stage with their band Wovoka Gentle) performed. These two extra tents, in addition to the main stage, created a vibe not often seen in St Andrews; guests at Under Canvas were able to pick and choose between whether they wanted to dance to folky-vibes in the Music Is Love tent, be covered in glitter in the Star Radio tent or immerse themselves in disco-funk by watching Horse Meat Disco in the main tent. Without these collaborations, Under Canvas may have fallen flat on its quest to be St Andrews' very own music festival, proving just how crucial these collaborations were.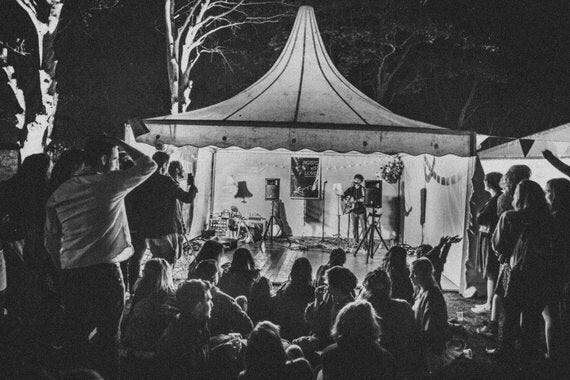 The Music is Love tent at Under Canvas 2015
In another St Andrews feat of collaboration the acapella group The Other Guys have just produced a music video of 'It's Raining Men', in aid of Prostate Cancer UK to. Their video is an achievement of clever editing and artistic videography, produced by Omar Ali as part of Ampersand Media (a St Andrews videography and photography collective). The fantastic footage allowed The Other Guys to utilise many of St Andrews' famous sites; in the opening scene they raced Chariots of Fire-style down West Sands and one of them later jumps off the pier. However, whilst The Other Guys put on an incredible show, with lead vocals from Ted Haxby, an ABBA mash-up from Andrew Pattie as well as a Madcon mash-up from Callum Wooley, the main aim of their video is to raise money for Prostate Cancer UK. Their collaboration with the charity allowed the acapella group to raise awareness of Prostate Cancer, as well as financially benefitting the charity, in addition to producing an amazing song to boot.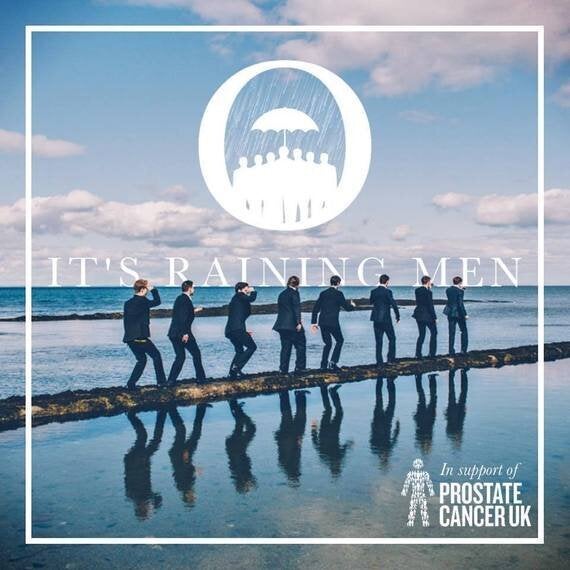 The Other Guys' and Under Canvas' efforts prove that creating something such as a music video or festival doesn't have to be completely self-focused, but through collaboration, can become a means to benefit a whole range of people and causes. In the end collaboration is about throwing away the egotistical focus that has become prominent in our society, and evolving an idea into a new dimension through the inclusion of others.
**every share of The Other Guys' video on social media (Twitter and Facebook) donates 10p to Prostate Cancer UK, so get sharing!
Photos courtesy of YouTube.com, The Art Society, Sequia Ziff, and The Other Guys.