I met a friend up West the other week and as we ventured off Regent Street into the buzzing vibe of Kingly Court, we headed through a discreet doorway where we descended a staircase deep underground into a tube station. As we entered the Ticket Office, we suddenly found ourselves in 1940's post-war Britain. We had arrived at Cahoots. And the beginning of a rather splendid evening...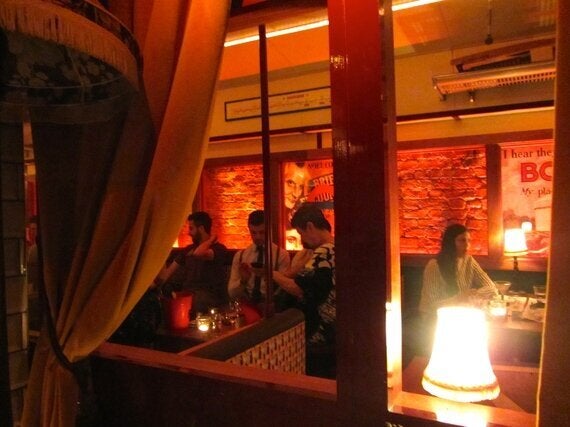 Cahoots is an elegant cocktail bar with a hint of speakeasy about it. Located in what was a genuine air raid shelter beneath the heart of London's West End, the space is now a 'disused' underground station complete with a tube carriage where you can sit and sip cocktails amongst the very authentic sand bags, posters and war-time decor. Despite being a 'theme' bar, this is a class act from the off. The attention to detail is magnificent, as are the extensive array of cocktails (and other beverages), all printed in the local Cahoots rag - 'The Kingly Court Herald'. Whether it's a refreshing 'Vera Lynn', a classic 'Gracie Fields', a peculiar 'Boiled Beef & Carrots' or a creative 'White Cloves of Dover' which tickles your cocktail tastebuds, with prices starting at a reasonable £8 a pop, there's no reason not to try a few!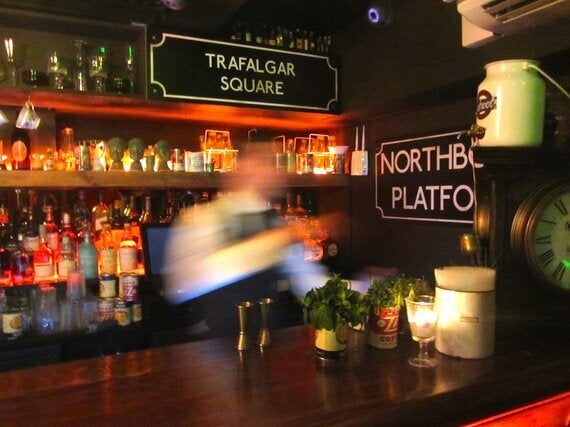 If it's food you're after, then let's not forget you are now in Post-War Britain, so it's only fair to expect nothing more than rations. But when your ration tin comes filled with such creations as 'Crisp and Salad Cream' and 'Spam and Cheese' sandwiches, or 'Marmalade Crumpets', it's hard not to smile with childish delight.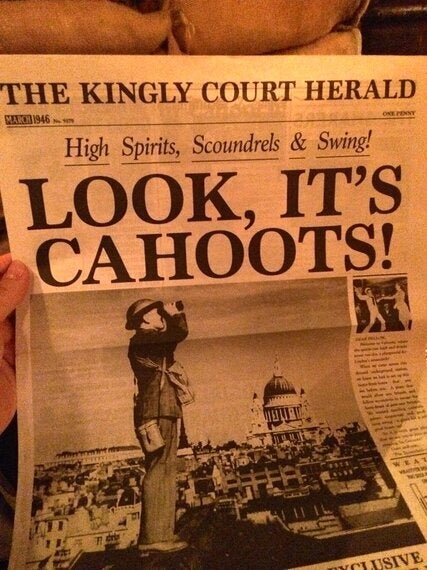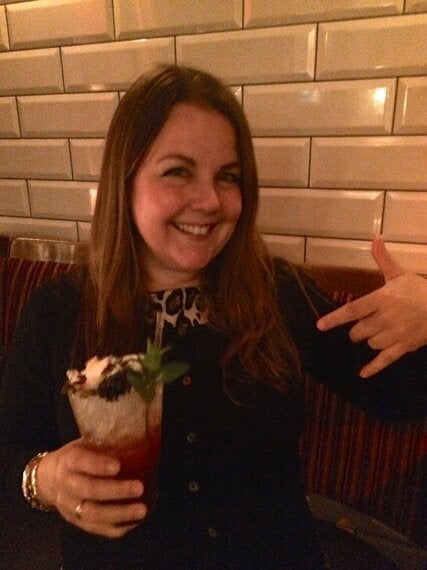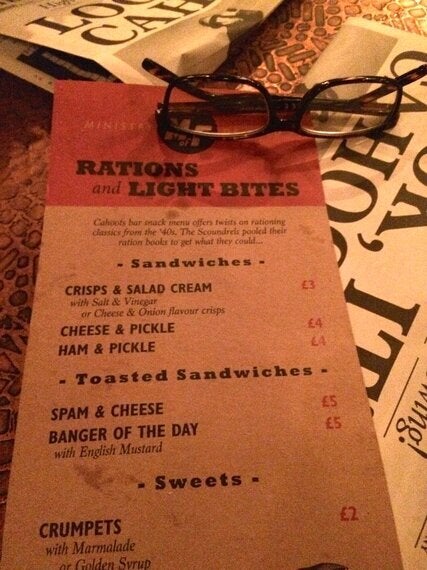 The service at Cahoots was exceptional. Despite it being fully booked and busy pretty much all the time, everyone from the 'Station Guard' and 'Ticket Man' to the 'Train Staff' were courteous, friendly and accommodating. We had a particularly lovely table waitress who not only looked the part with her pinned-up hair, red lips and 1940's flair, but even her name, Phaedra, was fitting. As for the music, there's a whole lot of swing, jazz, lindy hop and late night electro-swing going on. Cahoots is a den of high spirits, snappy dressers, naughty scoundrels and elegant damsels. Whether you're enjoying jolly japes with friends in a tube carriage, or re-enacting 'Brief Encounter' in a cosy snug with your sweetheart, you'll find yourself oblivious to the world and era going on above ground.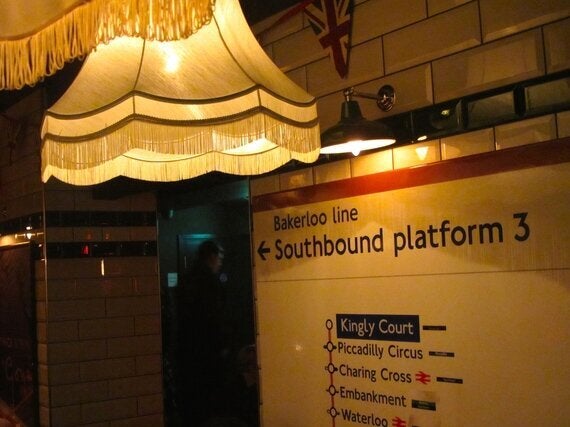 I totally loved Cahoots and it was so refreshing to find a unique place in the heart of W1 rather than having to venture to deepest Shoreditch for the quirk-factor. Although I bet the very convincing underground signs confuse the tourists no end. Which is probably part of the fun! It's a brilliant place. I loved it. Just go! Oh, and remember. It don't mean a thing, if you ain't got that... table booked in advance. Ha!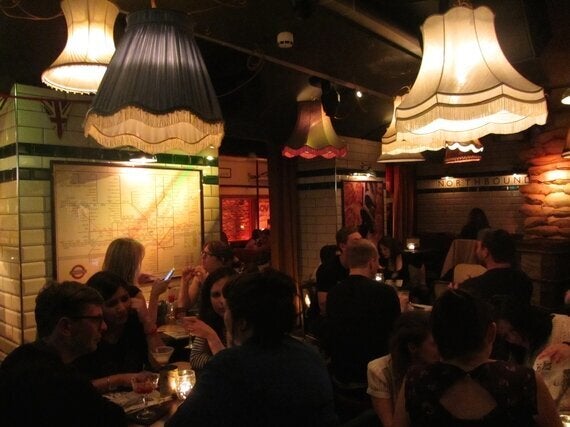 13 Kingly Court (somewhere beneath)
Open 7 days a week from 5pm till late
Book in advance! (Strictly over 21's only)