Chanel's Autumn/Winter campaign has launched across the August and September issues and has been a considerable talking point for its rather whimsical styling. Uncharacteristic for Chanel, and yet, strangely familiar. The campaign, set in a photobooth and featuring long-standing Chanel favourite Freja Beha Erichsen, is photographed by Karl Lagerfeld, but is undeniably steeped in the strong personality of its stylist - none other than ex-Vogue Paris editor Carine Roitfeld.
With every whisk of the photobooth curtain, Freja metamorphoses. Adopting multiple guises - from contrived doll-like figure in a blonde Marilyn wig and pink tights, to grinning but genial trickster in a black sequin evening jacket, mischievously dishevelled hair and a black mask adorned with interlocking Chanel 'C's, she is unpredictable, confident and alluring. In one shot, she appears crouching as a sleek black cat in leather gloves and whiskers - an unusual approach it would seem for the traditional French fashion brand, and yet that pose, that expression is still remarkably chic, still remarkably Chanel. Significantly, Freja as feline wears somewhat sensible, un-Carine-like black low-heeled shoes, and we know that the ever-practical Mademoiselle Coco Chanel is nodding with approval.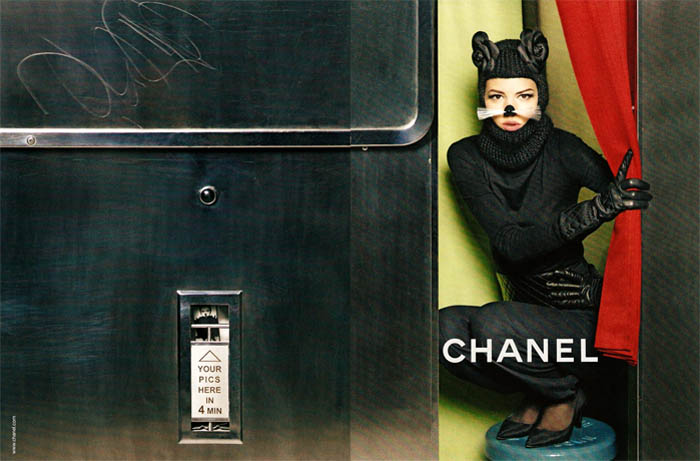 The photobooth used is undeniably similar to the one from the Chanel x Colette pop-up store on Rue St. Honoré over Paris fashion week this March, where I myself joined the key of mischievous Chanel fans of all ages eager to dive behind the curtain and pull kooky shapes in the hallowed name of Chanel. It represents fun, and perhaps also the fast-paced image-saturated nature of fashion today. Needless to say, the photobooth concept has clearly been on Chanel's radar for sometime, not to mention the fact that both photobooths and cats are extremely familiar and popular cultural references for the young asian market - one of Chanel's core fan groups.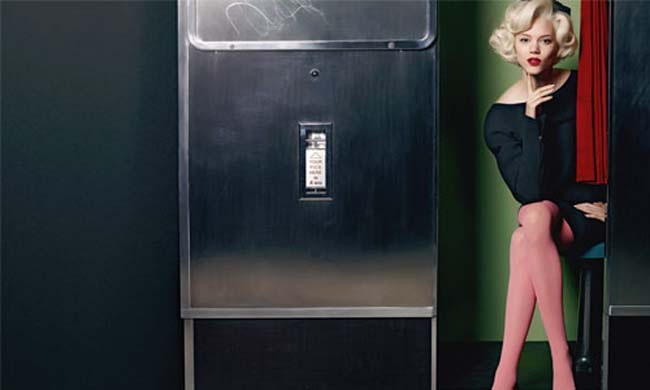 The A/W campaign is a welcomed move from previous collaborations between Chanel and Freja, which were undoubtedly glamorous, but rather sterile. In the S/S 2011 campaign, Freja, rather in the shadow of male model Baptiste, leans on a garden bench looking into the distance distractedly. In these images however, Roitfeld has injected the brand with her signature taste for wit, dynamism and good-natured irreverance. Freja as the Chanel girl displays personality: she is mysterious in a mask and cat costume; she is sexy in the subtlest manner with a flash of sheer stocking; she is kooky in a funereal bridal get-up which more than hints at Lady Gaga. Roitfeld has taken the Chanel woman - visualised in youth but endowed with ageless, modern style - and brought out her playful side.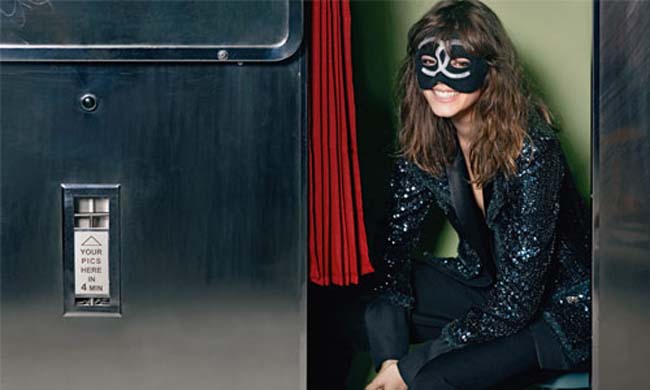 This is not Roitfeld's first independent venture - she has also styled the A/W campaign for Barney's New York - but to be entrusted by Karl Lagerfeld to conceptialise the brand's biggest campaign of the year is a sure sign that Roitfeld as a solo entity is incredibly valuable in the fashion industry, and is set to go from strength-to-strength.