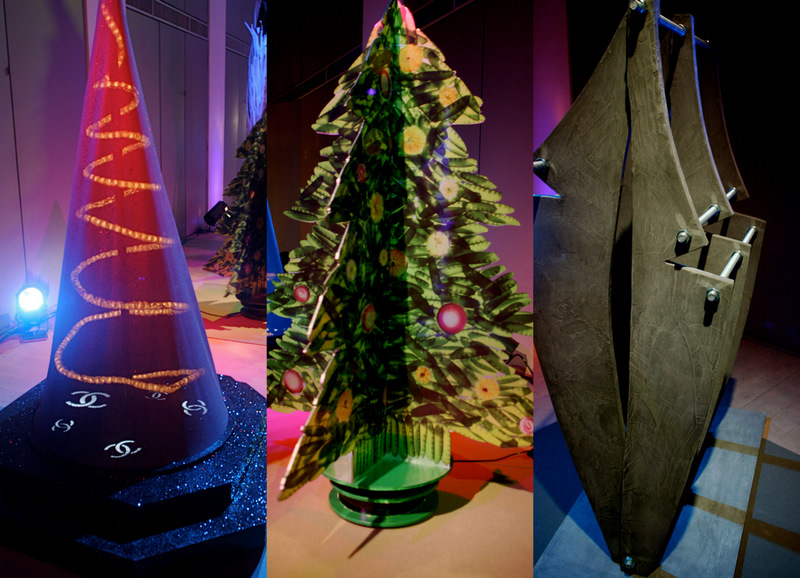 From left to right, Christmas trees designed by Chanel ,Mathilde de l'Ecotais and Smalto.
For the past 16 years, the brightest names in the worlds of Parisian fashion, art and architecture have come together in December to each create a Christmas tree in their own aesthetic for Les Sapins Noël des Createurs (Christmas Trees of the Designers).
The brainchild of Marie-Christiane Marek, esteemed journalist and producer of fashion and design programs for television networks France2 and TV5 Monde, Les Sapins de Noël are exhibited to the public for the first week in December, with the exhibition closing with a private charity benefit dinner at which the one-of-a-kind trees are auctioned.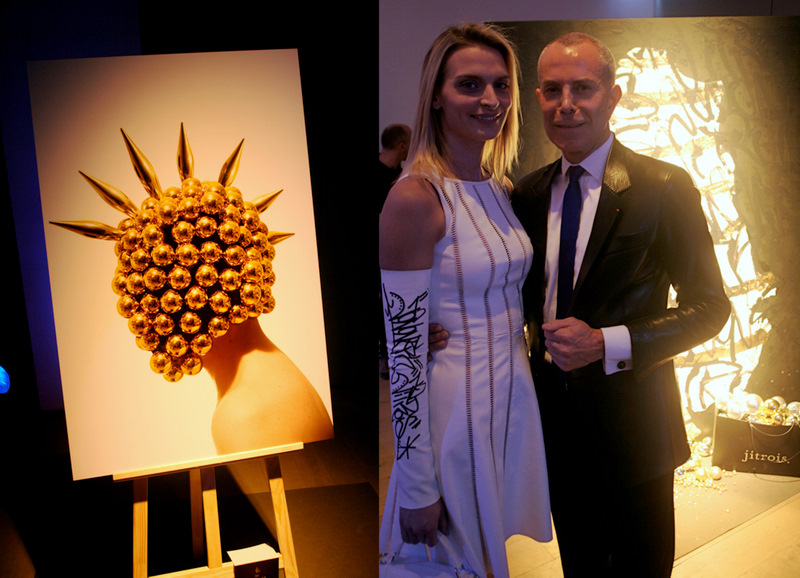 Ali Madhavi chose photography to represent his Christmas tree (left), while fashion designer Jean Claude Jitrois poses in front of his tree with his muse Sarah Marshall, designed in collaboration with NY contemporary artist JonOne .
Every year a different charity is chosen to benefit from the sale of the unique trees. For 2011, children's cancer charity A.V.E.C - Association pour la vie, espoir contre le cancer (Association for Life and Hope against Cancer) will receive the proceeds from the auction.
In the grand surroundings of the Hotel Salomon de Rothschild, 37 designers offered an immense variety of interpretations and materials in creating their Christmas trees. Men's fashion house Smalto chose a minimalist brushed-steel effect design formed of three two-dimensional shapes bolted together, while Sonia Rykiel's tree more resembled an apple tree than a pine.
Predictably, famed patisserie house Pierre Hermé's vision was a tower of macarons, while menswear label Les Garcons used stacked antlers festooned with baubles.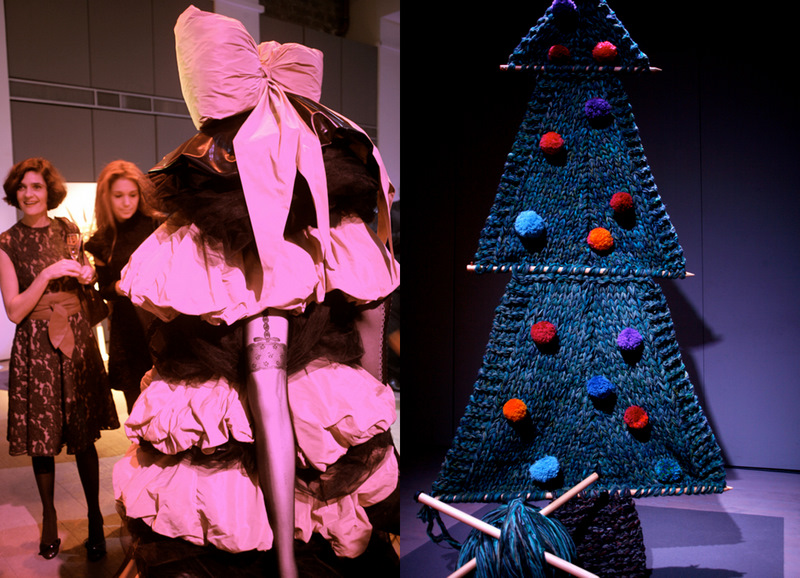 From left: Parisian lingerie designer Chantal Thomass applies her signature cheekiness to her design, while Stella McCartney's knitted tree is reassuringly traditional.
The prospect of owning a one-of-a-kind designer artwork by Jean-Paul Gaultier, Chanel, Jean Claude Jitrois or Dior has enormous appeal, and several 'trees' sold for as much as €5000.
The Pierre Hermé macarons may not be a long-lasting choice, but Stella McCartney's knitted tree or Louis Vuitton's 'jack-in-the-box' style are sure to be future classics for their proud owners. Furthermore, in an ever-increasingly environmentally conscious climate, the idea behind the investment in a designer sapin, to be celebrated year after year in lieu of a real cut tree, is a welcomed one.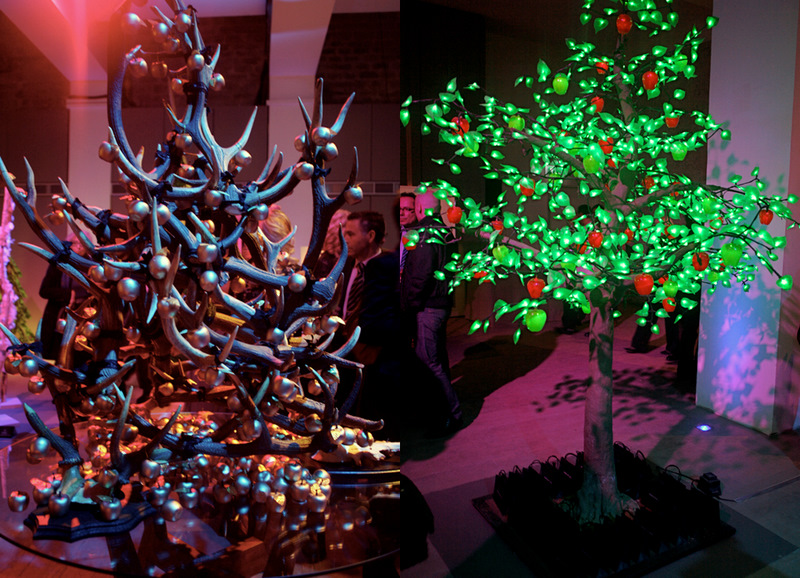 From left: designs by Les Garcons and Sonia Rykiel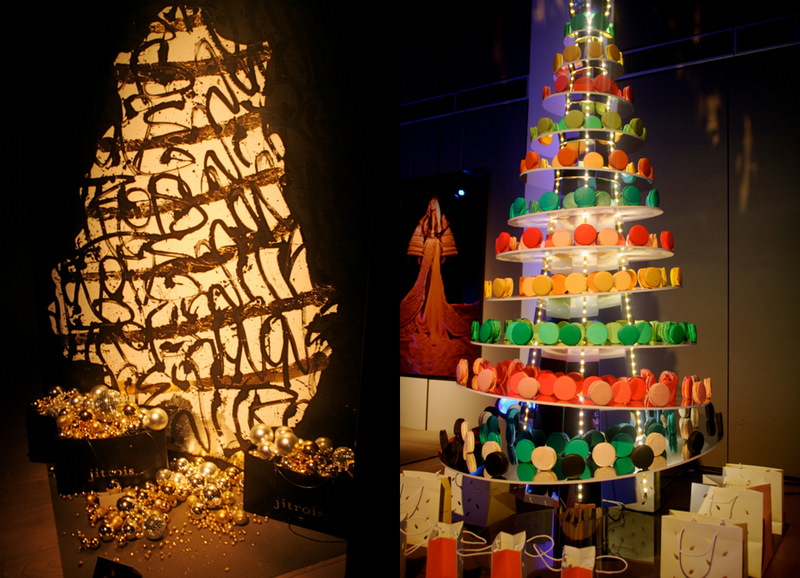 From left: Jean Claude Jitrois's tree in leather, in collaboration with JonOne, and Pierre Hermé's tower of patisserie delights.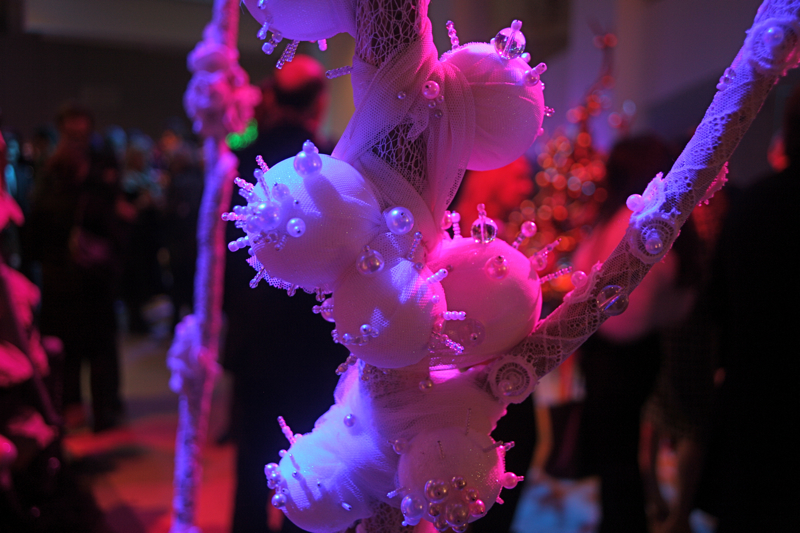 ESMOD's tree was created from entirely sustainable materials.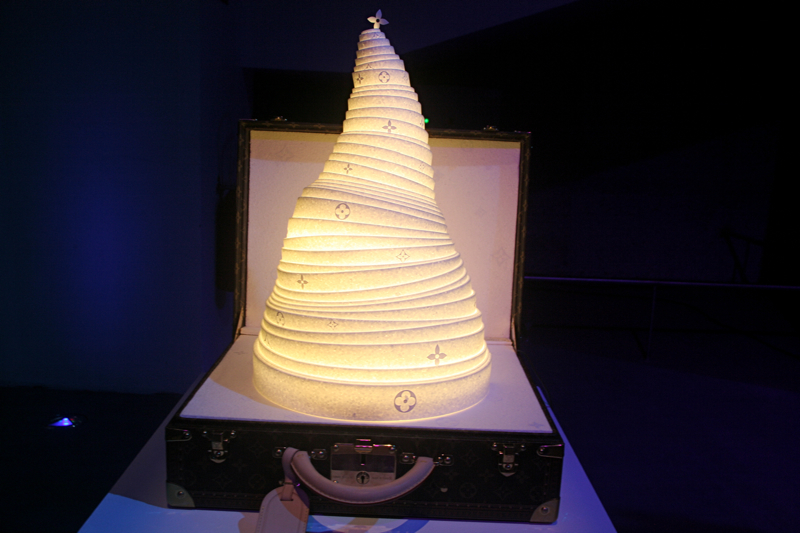 Louis Vuitton