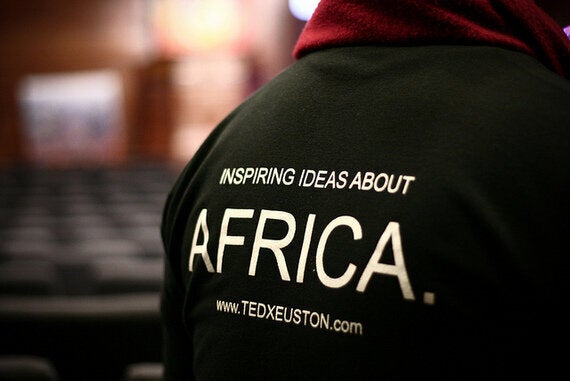 Excitement toward the African continent has experienced many peaks and troughs over the decades. One only has to refer to archives of magazines and academic journals affirming Africa as the world's next economic powerhouse and an oasis of opportunity. However, in the same breath a sigh of despair is usually expelled. Acknowledgement of Africa's promise can never quite seem to escape the choking pessimism that accompanies it time and again. It calls into question how accurate the tragic sentiment is that scholar Dambisa Moyo retells, likening development in Africa to life on Mars - a heavily financed and well-intentioned project that nobody genuinely believes is possible.
The various challenges facing the continent are by no means for the faint-hearted, however I would argue that the lens through which they are perceived is of consequential significance. Framing the various concerns that pertain to African countries through traditional static comparisons of the developing world with the developed misses more that it captures about the continent. The vast and unique social, political and economic realities found in Africa are to be addressed in their own right without comparative reference to countries that have developed under markedly different circumstances if apocalyptic conclusions are to be avoided. Instead, in order for discussion about Africa to be truly productive, an informed appreciation of its complexities must be taken as a starting point and local wisdom is to be prioritised. Thus, who better to grapple with the challenges of the continent and lead Africa into its breaking dawn than Africans themselves?
This is precisely the spirit behind the annual independently organised TEDxEuston. Founded by colleagues Chikwe Ihekweazu and Ike Anya, the two were inspired by the 2007 TEDGlobal conference in Tanzania where undoubtedly the electricity created by the exchange of ideas was irresistible. They were determined that the conversation about Africa's future amongst like-minded individuals needed to continue and today, around 25 professionals from around the globe work tirelessly to ensure TEDxEuston exceeds expectations year after year. Since its inception in 2009, the event has hosted world-renowned speakers including the Special Advisor to the UN Secretary General Amina J. Mohammed, Nigeria's finance minister Ngozi Okongo-Iweala and critically acclaimed author Chimamanda Ngozi Adichie. The reach of TEDxEuston is almost immeasurable, however if Beyoncé's sampling of Chimamanda's 2013 talk on her single Flawless is any indication, it can be plausibly deduced that these events are by no means lacking in inspiration. This year, the ever-impressive line up of speakers hail from the cutting-edge of a range of disciplines, all impassioned to see progress on the continent become more than well-meaning lip service.
Busayo Abidakun, 28, though born and raised in East London feels a deep connection to his Nigerian heritage. He vividly recalls being at numerous family occasions, where he was able to witness the essence of his culture in action. "What would happen was that the women would go off and do their thing and the men would be left together drinking something like Supermalt or Guinness while fiercely debating African politics". Busayo details how he would join his uncles passionately exchanging their opinions on issues such as ways to attain social justice and ideal political systems, however his deepest concern was how such heated conversation could be translated into practical action. Equally invested in seeing the furthering of the African diaspora, Busayo has launched the social media platform ACS-tv.com aimed to engage students of African and Caribbean descent at UK universities in the culture, history and successes of African peoples.
Currently an undergraduate in Social Policy at the LSE, Richard Serunjogi, 23, similarly locates his passion for Africa as emerging from frequent family visits to Uganda in his childhood. Struck by the stark contrast in the quality of life between his South London upbringing and that of his cousins, Richard's political consciousness toward the continent was awakened: "It was evident that we had things pretty well compared to extended family in Uganda, which got me thinking what my personal responsibilities were to make a positive difference." After receiving a fellowship from the Winston Churchill Memorial Trust to carry out a research project investigating the experiences of people with disabilities within Ugandan society, Richard gained first-hand insight into the relationship between the state and civil society and has since geared his future career ambitions towards affecting material change on the continent. He has been actively involved in civil society movements in the UK working as a community organiser for the Living Wage Campaign and founded the London 2030 Summit bringing together prominent business and political leaders in partnership with Google, Harvard Business Review and BCG.
Africa does not need 'saving' as is conventionally assumed, however I envisage a truly collaborative effort from passionate, enlightened and courageous visionaries of all backgrounds as necessary to counter centuries of institutional marginalisation. The passion and emotional connection that typically spurs a desire to contribute to Africa's progress are by no measure lacking in those with a direct line of heritage to the continent. Africans are equipping themselves with the skills, networks and experience in order to effectively contribute to the realisation of Africa's potential, convincing the world to perceive Africa with the same beauty and richness that they do.
TEDxEuston 2014 will take place on Saturday 6th December 2014 at The Mermaid Conference & Events Centre, London. For more information on tickets and speakers, click here