Belgian- born designer Jonathan Riss has always had a proclivity for beautiful design and intricate detail. At 18, he had wanted to become an architect and contemplated on a move to New York. Ever the artistic nomad though, he disliked the thought of being geographically static while going through formal education. And so he travelled-- to learn. However it was not in architecture that he would realize his niche. Finding himself working in a fabric mill in Ukraine that manufactured garments for the Soviet army, Jonathan went through training in a design- related but entirely different industry, "I used to make thread from cotton, and from the thread to make fabrics. I mostly designed and manufactured fabric for home decoration." The perennial adventurer in him later led him to Bombay, India, and it was there that he discovered his love for embroidery and for diamonds. He crossed to Kashmir to learn more about another precious fabric, cashmere. But because of his passion for diamonds, he resolutely set out for Angola for the diamond trade. And in 2004, Jonathan Riss won the prestigious De Beers Diamond International Award for design.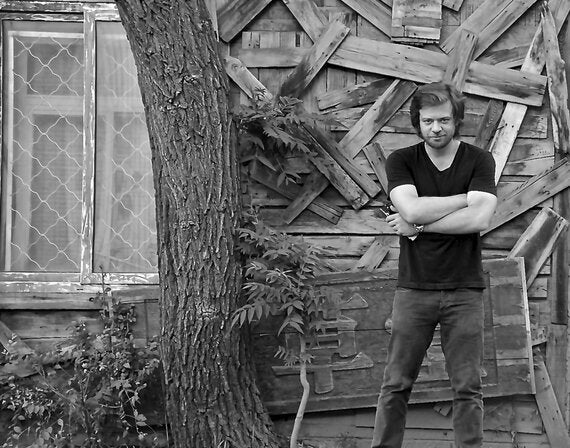 With a hands- on experience and a more solid foothold in the industry, he put up his label named Jay Ahr (his initials spelled phonetically) in Paris in 2005. Three years later, he opened a boutique in New York along Madison Avenue. "When I began Jay Ahr, I worked with a girl from Beijing. I've never been to China before so I told her I wanted to go with her one time. I eventually fell in love with China-- the people and their traditions. My travels to this beautiful country took me to the northern region where I discovered a village of people who did this incredible embroidery--very traditional Chinese thread embroidery." After having excelled in jewellery design, it was only natural to explore his other passion further-- the art of embroidery, and this he pursued head- on. His intensive knowledge of the embroidery arts has allowed him to not only translate them into designs for Jay Ahr, but to also secure a project with Italian leather goods company, Tod's, embellishing the special and very limited edition "couture" D bags.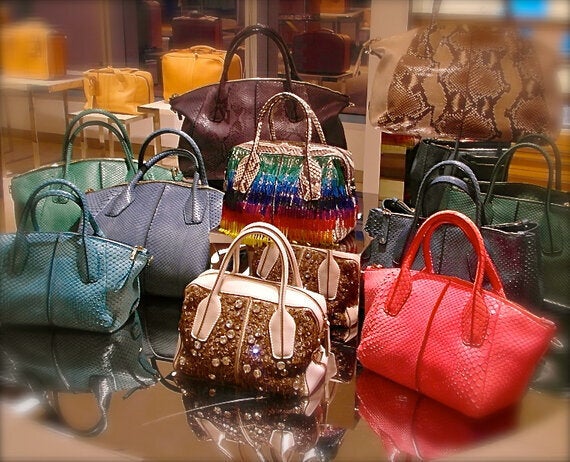 China does have bigger plans for Jonathan, and vice versa. In his years of traveling to the Far East, he has successfully integrated himself into the local culture and the arts scene and it was there that he met people from Tsinghua University and the Beijing Institute of Fashion Technology (BeiFu). Jonathan's proven design talent, approachable demeanor, and seemingly unquenchable enthusiasm and abiding love for the traditional art of Chinese embroidery led to a collaboration with BeiFu. More than eager to share his knowledge of this almost- lost art with students, Jonathan put up a design lab--an atelier within the expansive space (1,200 square metres to be exact) provided for by the fashion institute.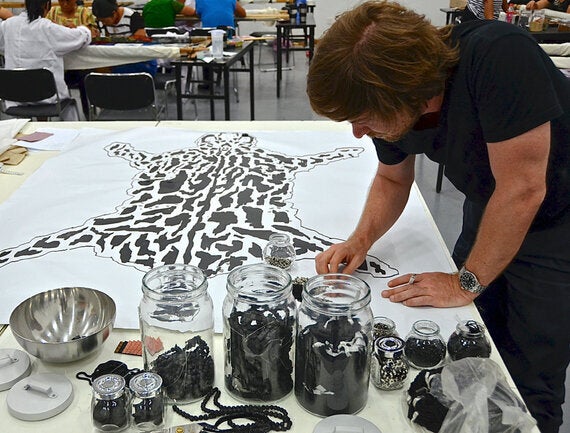 He arranged for the embroiderers to come and work in the lab so that the students can observe, interact, and learn. Because international companies take full advantage of China for her labor costs, the country has earned a reputation as the affordable manufacturing pit of the world. And with that reputation unfortunately, came the association of sub- standard quality because of mass production. A daunting task, Jonathan seeks to change all that and has taken this monumental step by giving legitimacy to Chinese design and craftsmanship. With the collaboration with these two schools in Beijing, this Belgian- born designer has created a symbiotic relationship between the East and the West and for the equal benefit of both. He has orchestrated a beautiful symphony between traditional Chinese art and craftsmanship with modern Western techniques and creativity, and willingly shares it with the next generation of fashion and design enthusiasts. In all these years, it is in China that Jonathan has finally found his purpose and his yin-yang.
Seven years after establishing Jay Ahr, Jonathan Riss presented his first ever collection in Paris last March for the Fall Winter 2013 season, well- attended by the fashion cognoscenti and big department store buyers (Net-a-Porter, Luisa Via Roma, Bergdorf Goodman, Shop Bop, and Neiman Marcus all carry his label). His rigorously pruned designs for the collection featured different textures-- laser- cut leather, lace, cashmere, and silk. A delicate silk jacket and a backless silk dress with unrestrained but strategically embroidered chain fringes were the show- stoppers.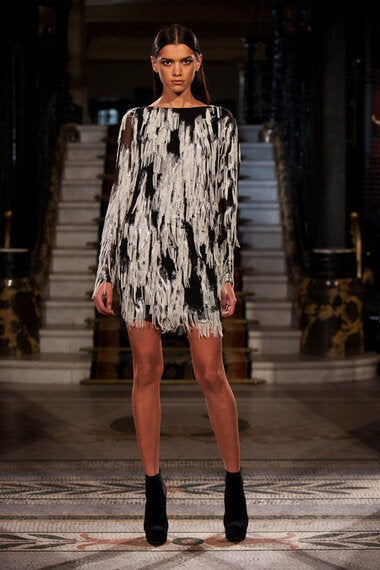 Photo from Style.Com Jay Ahr FW2013
Riss took on a more technical challenge for his Spring Summer 2014 collection by sculpting ruffles out of fused mesh, and embellishing his signature silhouette of short pleated dresses, "sweatshirts", and bomber jackets with tone- on- tone matte rubber pyramid studs-- these studs were from a Beijing designer who has made use of that similar material to create flexible computer keyboards.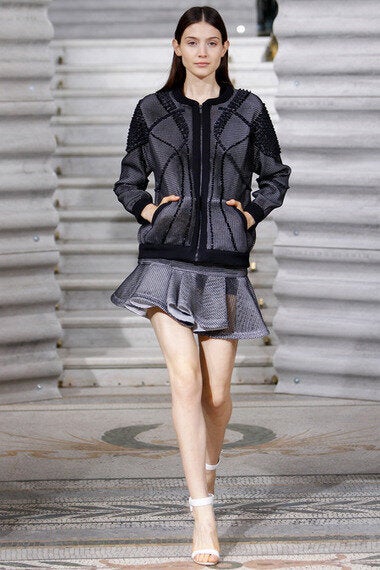 Photo from Style.Com Jay Ahr SS2014
In the last three years of his evolving passion for Chinese embroidery, Jonathan has also been designing and producing artwork utilizing these traditional techniques. He fondly calls his collection, "Animal Armours." Patterned after different animal forms from small to large, these shapes are embroidered and carefully embellished with crystals, beads, stones, and other interesting materials that Jonathan deem challenging and aesthetically relevant.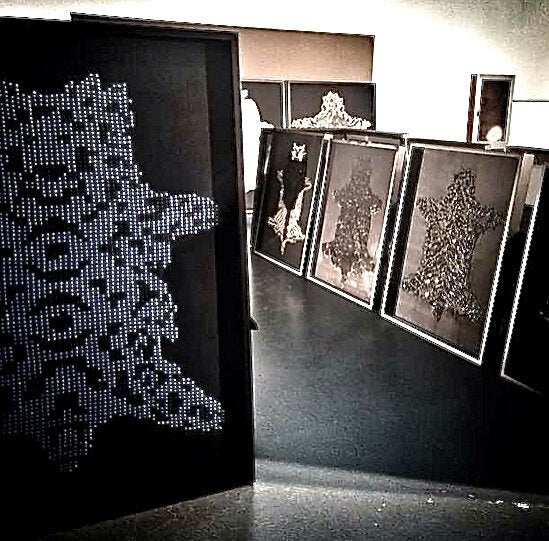 Photo from www.instagram.com/_jay_ahr_
With pieces already being bought by those who had been privileged to see it, he is finally set to showcase his growing collection of Animal Armours artwork this coming December 12 at the UCCA (Ullens Center for Contemporary Art) in Beijing, in collaboration with Vogue China and with Tod's.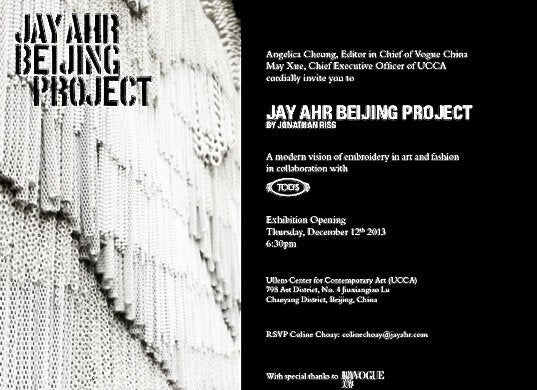 Photo from Jay Ahr Press Office
Much more is to be expected of this designer artist and his quest to give worldwide credibility to Chinese craftsmanship. And because of Jonathan's unwavering support of Chinese artistry being integrated into Western design, he is already considered one of today's industry game changers.