Tech City is London's fastest growing asset, and is clearly one if its most important. It already employs over 7.5% of the workforce across 88,000 businesses, but what's particularly exciting is that these are often based in the East End. However, London still needs to do a lot more to support this industry. It's vital (and so much nicer than grubbing around for coal).
From Idea to Post-Series A
It's not just the east end, tech incubators and hubs are growing throughout London. On my recent visit to IncuBus London - based in Camden, I spoke it's founders to Rishi and George. They give advice, mentoring and operate their own startups out of renovated double-decker London bus. These young entrepreneurs made one thing starkly clear - we're great at startups - London is naturally entrepreneurial. But getting to B and C series funding (£1 million up) is a lot more tricky, and at this stage we lose the businesses to the US - particularly California, with its famous silicon valley.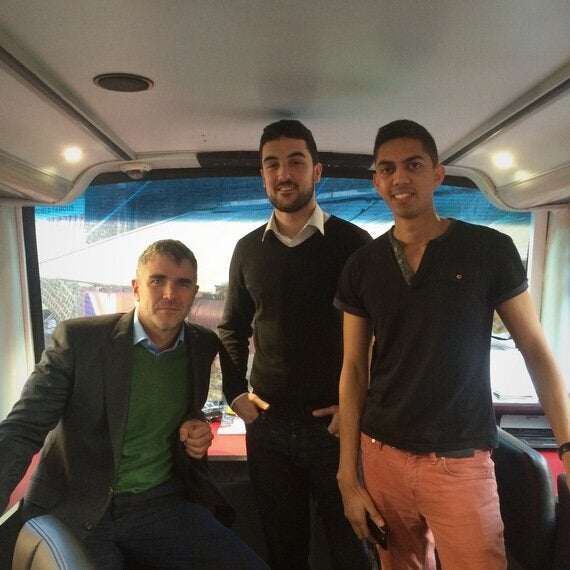 What's slightly exasperating is that these businesses are re-incorporated in the States, leaving the UK with nothing. It's the job of the future mayors to make sure these businesses stay here. What's even more frustrating is that we are currently the financial capital of the world but we don't yet know how to invest in these entrepreneurs.
Providing Labour doesn't scare them off, London is home to a financial industry that creates £130bn a year in revenue supporting services from courier firms through to restaurants. In fact, I wonder whether much of London's £565bn income each year would exist if it wasn't for our city - that's an awful lot of river trips and open days at Buckingham palace to make up in revenue if we only had tourism left. Even our genteel little Stock Exchange is the largest in the world with over 32% of all transactions.
It's not all bad news. We are the lead investor in what the clever kids are calling 'FinTech' (financial technology products) - but we need to get better and supporting 'Smart Tech' and 'Retail Tech' to name but two.
To learn how to do this, I was given a tour of another tech incubator hub by Michael DaCosta Babb to find out exactly what they are - and what I can do to help. Level 39 is an incubator hub that takes up an entire floor of Canary Wharf on... Level 39. Except it doesn't. After recently celebrating it's second birthday, it now takes up three more floors - a staggering 24,000 square foot crammed with entrepreneurs championing London around the world. And it is set to expand even further.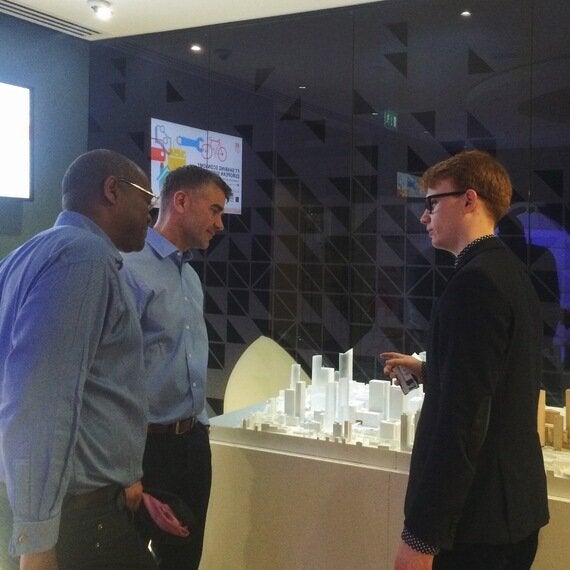 As I stood in front of Canary Wharf - which remains my favorite building despite being dwarfed by buildings like the Shard - I'm reminded of the spirit of the pioneers that built this steel-clad monolith. Very much in the spirit of 'if you build it, they will come', most people considered the Isle of Dogs project to be a bit of a white elephant. Indeed, there were times when the building itself looked like it wouldn't be finished and people scoffed at the idea of developing this wasteland so far from the city. And how wrong they were. Today Canary Wharf contains around 14 million sq ft of office and retail space employing 105,000. It is home to the world or European headquarters of numerous major banks, professional services firms and media.
If you want to get a place in this incubator, you need to submit your tech concept - only Fin, Retail or Smart tech allowed. Your business is assessed and if you get through, you can hire a seat, a hot desk, a full desk or an office. The rates are reasonable, £350 a month for a hot desk to £600 for your own space. But what you get for this is vast. You agree to 4 hours of 1 to 1 mentoring a week. These mentoring sessions are provided free by neighbouring banks and financial institutions that send their guys in as part of their social responsibility ethos.
At 3pm every day the bell rings for cookie time where all inmates come for a group get together to collaborate and prevent isolation. There's also the Wednesday 3 hour lunchtime tech seminar where everyone learns about the latest innovation, technical, financial, legal or any other. Everyone's interests are aligned. If a company doesn't grow - the incubator doesn't - so this is the incentive. Because they don't take equity, the relationship is very clean.
I asked CEO of Tech City, Gerard Grech, what he felt we could do (my job is a lot about listening at this stage). He was bullish about growth but backed the idea of allowing more top executives to bring their experience here from other countries (close your ears UKIP), more training or at schools or tech-apprentices. We also need more focus on 'STEM' skills education (Science, Technology, Engineering, and Math), something I believe is essential for London, as well as ensuring that we continue with ensuring the next generation carry our torch of finance prowess. This needs to start young, and at every stage of education - we need to further boost the work of universities in our city, especially the City University London, London Metropolitan University, Imperial College London, Loughborough University and University College London who already have a great presence in the tech world.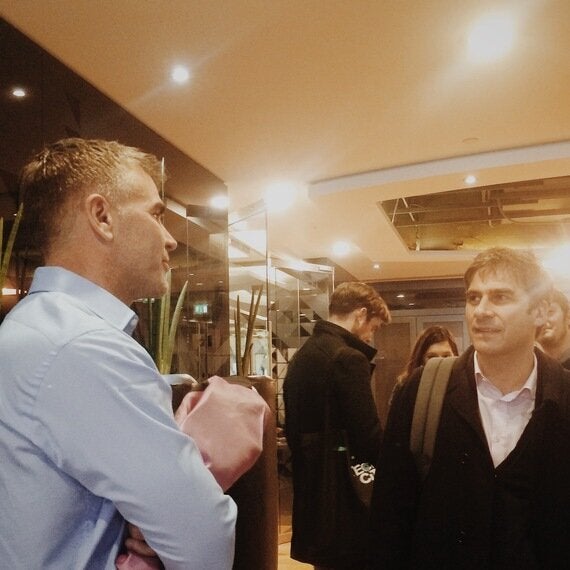 Mostly however, Gerard felt that we need people, especially a Mayor, who would get behind it and "Brag" about our huge successes around the world. As I said in my blog two weeks ago, the Mayor is a figurehead to the present the city to the world, that a London budget is one such platform to present to the world our great work.
This is a confidence thing - people everywhere need to know we have the best and we have the money. British culture is about not particularly conducive to bragging. However, we have so many of the largest names in tech locating their headquarters here Google, SalesForce and Facebook to name just a few, and not just for sales operations - but betting on our engineers. That's a giant endorsement. Even the success stories of businesses that start at IncuBus, our micro business and pop up culture. Let's not forget that London gave birth to Graze, Swiftkey, Moo, Hungryhouse and Unruly. There's more emerging Transferwise, Pact, Bizzby and CityMapper to name just a few.
We must build on our incredible financial, FinTech and technology success. We must help ideas incubate from thought to reality, then retain startups when they are a success using our incredible financial services resource. Whilst we are doing this, and with what we've already achieved - we must shout about it from the rooftops.