I have managed to get through a very busy weekend and I hope you all had a good one?
While styling this all white outfit it occurred to me that I have been wearing an all white outfit quite frequently lately. I have gradually become such a fan of it, it's so chic, clean, elegant, simple yet sophisticated, and did I also mention it's also contagious for stain! I always love to see all the white outfits on Black fashion magazines, or on fashionistas, and on fashion blogs. I can't remember wearing an all white outfit myself over the years, but now since I started Ivyekongfashion blog, white outfits has become one of my favourites.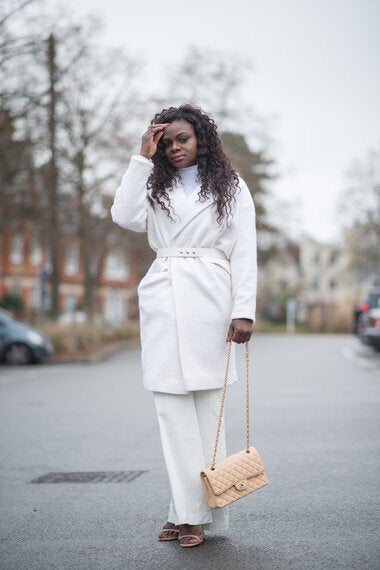 All white head to toe! Though sometimes tricky to wear because white can show all the bumps and lumps, it definitely gives off an effortless glow both in the winter, spring and even summer. Which means that an all white ensemble can be worn at any season. Try finding a cool jacket, like this wool white one, and pair it with a white pant trouser or even a denim trouser. Layer a comfortable white tank underneath to keep the outfit casual or spice it up for an evening outfit by wearing a white silk top or a bustier. Accessorise with a bag or clutch that contains patterns or a neutral colour to bring that extra pop to the entire ensemble. Such as these Chanel Classic ones. A pair of stilettos, pumps or sandals can also give the outfit a lift depending on which you decide to go for.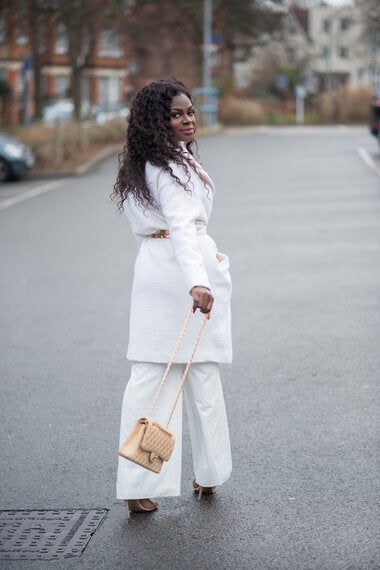 You might say but where do I wear an all white outfit to? And what if it gets dirty? The first logic solution I found out myself is to wear your all white outfit when you are going out for a short time, in this case if something goes wrong, you don't need to walk in it all day. Think of a short visit to family or a lunch/dinner with friends in the city. Don't forget to order transparent drinks while out with friends on a lunch/ dinner dates. Just incase you spill a little because sometimes we just can't avoid such incidents. we all know our worst nightmare of getting red wine on our new white dress, just avoid bright drinks and you are almost safe! Next to that if you want to wear it to a party or festival, be extra careful when you want to sit somewhere, so make sure the seats are always clean and dry, as you definitely don't want to find out in the bathroom that your all white outfit isn't this white anymore. Wearing all white is definitely a challenge for all of us, but I must say it's definitely worth your while!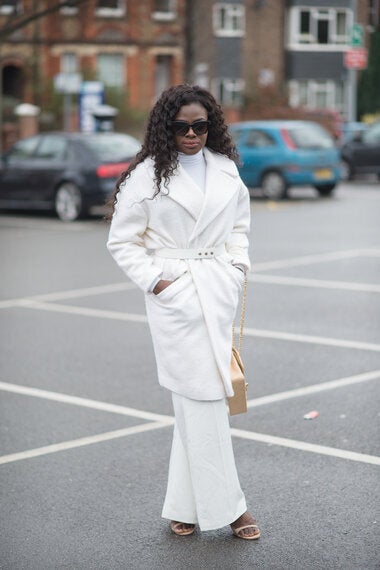 I am wearing one of my favourite white coats from Asos, White trouser is from houseofcb. Am wearing a white turtle neck inside my coat which is also from Asos. I accessorized with a beige classic Chanel bag and my heel are also beige and they are from Stella McCartney. It's best to accessorize your white outfit with nude colours if you need too.
I also clinched my waist with a white with gold accent belt from Asos.
Don't forget to tag me your looks on Facebook and Instagram when you finally get the chance to wear an all white look.
Facebook: Ivyekongfashion
This post was also posted on www.ivyekongfashion.com on the 18th of January 2016.
Popular in the Community