As a style consultant I frequently get asked how to build a capsule wardrobe containing both casual collection and occasion wear, without looking like you are wearing a uniform ? My answer is always yes! It is very possible to do that. Not only should you build a capsule wardrobe filled with casuals and occasion wear, you should build a capsule wardrobe that comprises of those and much more. Including colours, accessories, patterns, just to name a few. This is only when your wardrobe will be balanced. You can also build your core set of pieces around a different structure, as long as that structure fits your unique approach to creating outfits. This post will give you a few tips on how to develop a capsule wardrobe that is tailored to the basics as well as statement pieces approach.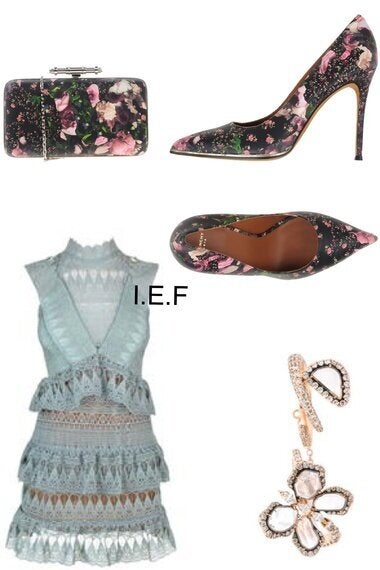 Essentially, the key approach to a capsule wardrobe is all about balance: you pick one or several bolder or colourful items to be the focal point of your look and pair them with a foundation of simpler, neutral pieces to create an outfit that hits the exact spot between dressed up and dressed down that you are going for. The modular outfit-building approach, which is mixing-and-matching items that share a similar style and colour scheme and don't vary too much in how plain or bold they are, is a great approach used by many fashion bloggers in London and fashionistas, but most of the time you will have to tweak the method a little to suit your style personality.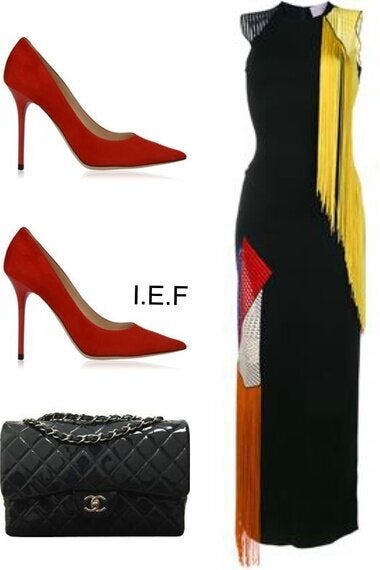 If you mainly use statement pieces approach to build your outfits, without considering the basics, you will notice that you are mostly over dressed even when you are meant to look casual. In such cases you may be the only one looking different in a gathering. Which is not a bad thing, but in the long run you may need to restructure your wardrobe. A well-structured wardrobe will help you streamline your process and may also highlight a few combinations you had not noticed before. The below methods is an example of how to use your three groups to fine-tune your look to your mood or the occasion (whatever influences your outfit decisions ). With one piece per group from three categories (tops, bottoms, shoes) you can cover the entire spectrum of your definition of super casual to dressed up. Do you need an outfit for a super fancy dinner party? Grab only pieces from the statement group. Do you want to look casual, but still look like you have made an effort? How about mixing a mid-range top and trousers with basic footwear as I have done in the featured image? Want to wear your statement top and favourite heels during the day? Pair them with basic trousers and minimal accessories. It's as simple as that.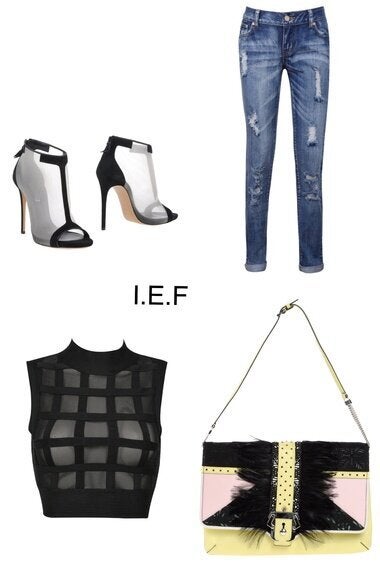 Instead of organising your items as uniform and non-uniform pieces, focus on creating a balanced structure of basic, mid-range and statement pieces. When you build your outfits using the basics/statement piece approach you are already thinking in those categories, so it only makes sense to structure your wardrobe accordingly and support your creative process. So, after you have created a style concept and chosen a few item categories, estimate how many items per category you want to be relatively plain and neutral, more eye-catching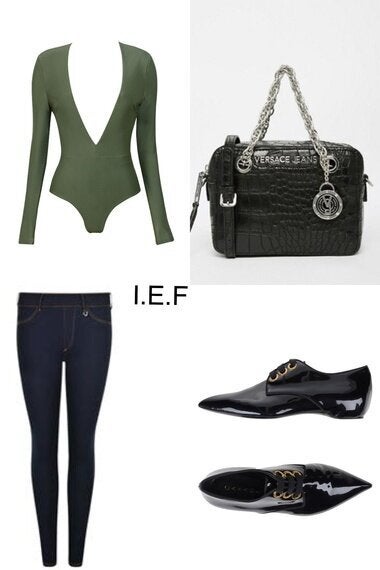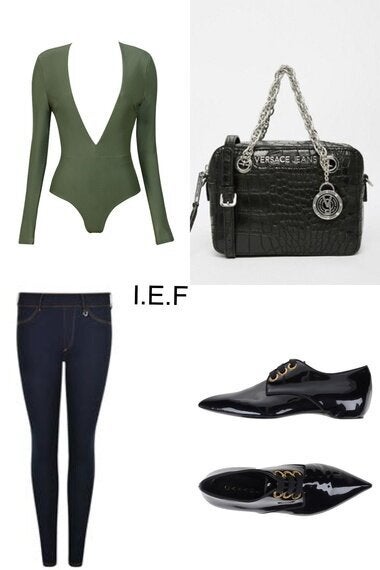 In addition to a 'basics' and a 'statement pieces' group, your wardrobe should also contain mid-range pieces that are neither plain nor super bold, to diversify your range of outfit options. Because we all have different ideas of what constitutes a 'plain' or a 'dressed-up' look. Building a capsule wardrobe will not only make it easier and faster to dress up, it will also make it easier to dress up your sense of style. For example, the black dress with yellow and red patterns in the sample wardrobe above may well be a basic for some of you and a statement piece for others. For me, this is surely a statement piece, and it's quite easy to accessories this because the designer of this dress has made that easy by using three different colours in one dress. You can get away with this by using one of any of these colours to accessorise this outfit. Having a plain coloured outfit is even easier because then you can use the tone -on-tone theory. Which means accessorise with a colour of the same tone as the main outfit. Try to build your mid-range group first by selecting items that fit your style concept exactly and then use it like an anchor point to choose pieces for the other two groups: simpler and less colourful items for the basic section and bolder items for the statement section. To increase your wardrobe's versatility, always prioritise the basic/mid-range groups when allocating items to categories that you have to wear every single day.
I hope this post has been able to change someone perception of having a balanced capsule wardrobe. Leave your comments and let me know if you have any questions regarding this topic.
Featured items on the look books can be purchased here:
Sergio Rossi heels with nude details: here
Casadei black laced shoes here
Gucci white high top sneakers here
Givenchy floral heels and bag : here
This post was originally posted here:
Popular in the Community