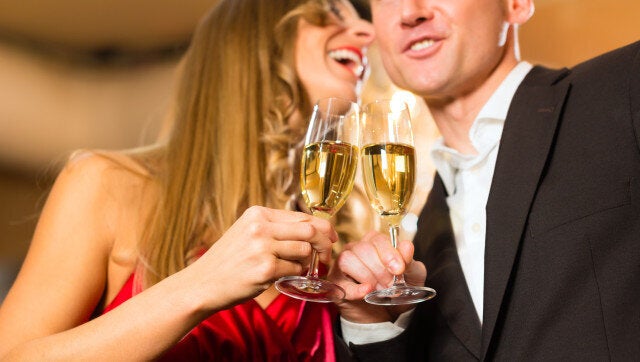 I've often said that planning a party sorts the men from the boys. It's either a total shambles, with relations strained and blood shed; or as easy as, well, organising a piss up in a brewery. And as a barman working in bars that sees every single type of party, I've been privy to a few 'dos' (and the very definition of don'ts) in my time.
A few years ago, you knew what you were getting with a party in London.
On the one hand, you had PAs, secretaries and marketing teams booking corporate events for everything from schmoozing clients and launching products to intimate lunches where business deals were thrashed out over hummus and harissa dips.
Then there were those that were just after a good night - stags, hens, birthdays, gatherings and girly nights out.
You knew where you stood with both. Bit of banter for the girls; line up the shots for the boys and stay discreet and attentive for the corporates. Of course, those values will always remain but parties across the board nowadays demand a whole new kind of ooh.
Take a booking I was working on the other day for a group of lawyers from one of the City's biggest firms. The old regime would have used one of our City venue's separate conference rooms, like the suite at Minster Exchange, with pads and pens, sparkling water and coffee. And maybe some red wine and whisky to round off a great day's business.
But instead, our event planners suggested somewhere totally different. A few emails later, they'd booked a space in our Tiki bar Kanaloa, complete with steel drum band on arrival and a line-up of boozy cocktails. Now this is the kind of business meeting I can get on board with!
My confession, therefore, is this: Gone are the days of business and pleasure being separate. The hospitality business has taken a knocking in the recession, of course, but more than anything we've seen businesses and your average bar-dweller wanting to eke value out of every night out they plan. The fun factor has been turned up to boiling point, and that's where it should stay.
Curious, I asked the lawyers why the punch instead of the pinstripe. 'Life is hard enough. If you can combine work and play, then everyone's happier.'
And as a barman where my days are spent working in people's playgrounds, then I couldn't agree more.
But there's more to drinking with your clients and bosses than just shelling out at the end of the nights. And as a savvy barman out to watch your back, here's my top tips for career-climbing the boozy way:
• Never talk about salaries - too often it leads to comparisons and tears shed over your tequila. Far better left for your proper review or appraisal back at the office.
• Don't discuss anything that you wouldn't when in the office, but do use the time to get know people better. Flowing drinks doesn't mean your colleagues or clients want to know about that operation you had last year. Or you're your ex with a penchant for PVC.
• Think of three 'key messages' you want to try and get in during the evening. Whether it's how you deserve to being promoted or how much you enjoyed working on a certain project, sometimes casual comments on a Friday really hit home.
• If you're feeling drunk, drink water and grab a bag of crisps. Often Friday night drinks mean no dinner, so watch your booze intake.
• Now is not the time to get with the cute guy or girl! Come back next weekend. Never be tempted to pull in front of colleagues - you'll always be 'the one that spent all night kissing' rather than the hot prospect for promotion.
Jack Williams works across Late Night London's 52 venues across the capital and the UK. This week he was at Kanaloa in Farringdon but you might just encounter him anywhere...