I've recently had friends of mine turn to me and ask me what has happened to my hometown. I speak about about it as the idealistic town, located on the North Yorkshire coast with is stretches of beaches, woods and amazing community. My beautiful little seaside town has had its name tarnished by rapists, murderers and animal abusers. But Redcar is truly a beautiful place to grow up, live, work and retire and I miss it every second I'm away.
Websites are spitting out puns about Redcar, laughing at our loss of industry and the washed up whales that sometimes land on our shores, referring to us as Dystopia-on-Sea. Others are calling us animal abusers, crooks and criminals.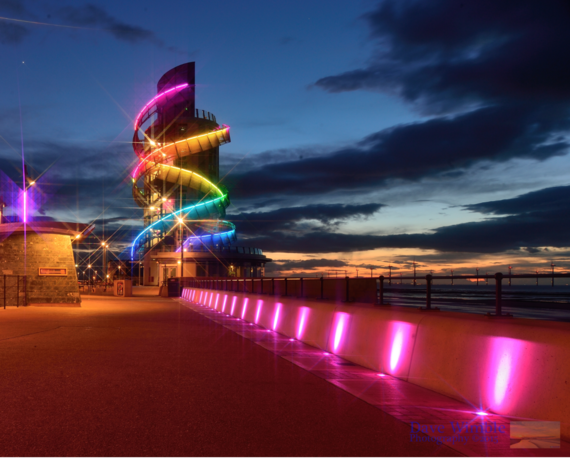 Credit: David Wimble
I do not see my hometown as being full of crooks and criminals. I see us as inviting and pleasant people who are always there to help each other. I long for the smell of the sea air and the way it hits you as you walk along the esplanade or the first taste of a lemon top from Pacitto's in the summer (or maybe the winter if you're one of the hardcore fans like myself). I even miss the squawking of the seagulls (if you'll believe that I don't know). You can show pretty much anyone who will come to visit our Vertical Pier, however much we complain that it is a vanity project I couldn't imagine Redcar without it anymore. Even our arcades, they're cheap and tatty but they're ours and you could even take a trip to the UKs oldest recorded fish & chip shop - The Little Chip - just round the corner which is said to have been established in 1897.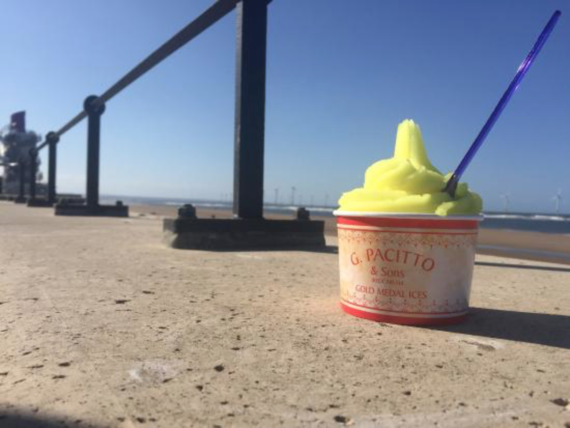 Credit: Trip Advisor
Or the trips to the Regent Cinema as a kid, i'll never forget being dropped off by my parents age 11 to see a new film on a Sunday with £5 for your ticket and some popcorn and having the best time of your life with your friends. Even been able to catch to bus on your own into town and spending the entire day sat on the beach and coming back covered head to toe in sea water and sand and being told you'd 'brought half the beach back with you'.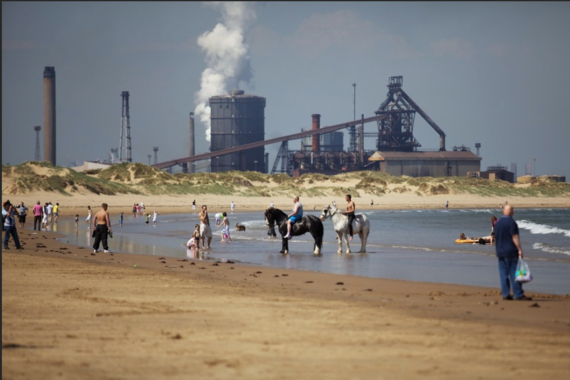 Credit: BKSA
Living in-front of Kirkleatham Woods as a child I had the best adventures in there, swinging from trees and finding out who could come back with the biggest bump on your knees or who's mother would cry the loudest at the state of your school trousers. We'd build forts - which the council would come and remove - and we'd rebuild them and 'camp out' (but we still had to be in by dark).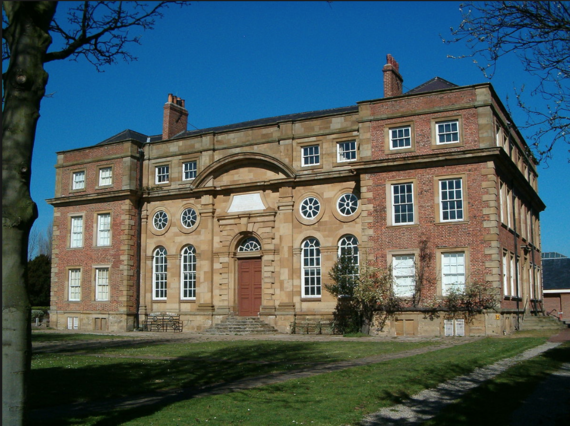 Credit: Wikipedia
Yes, there have been cut backs on services for young people since I was a child, and I can't speak for everyone's education but mine first at Sunshine Nursery then Riverdale Primary and finally Rye Hills Secondary I had the best teachers who taught us to never let our hometown count against us but also to be proud of where we are from and give back to our communities. My tutor told me to 'become the change I want to see in the world' before I left secondary and that is still what I hope to become and what continues to pursue me into politics however stressful it may be.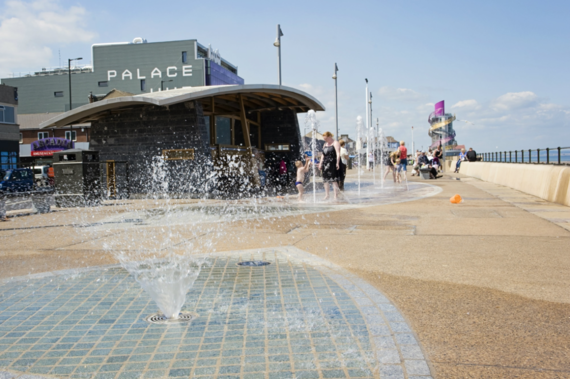 Credit: Local Government Chronicle
Growing up as a child in Redcar gave us the best of all worlds, the cities weren't too far away, the beach is on our doorstep as well as the Rosebery Topping and woodlands. Being from Redcar never stopped anyone before. There are enterprises being set up everyday, talent been spotted everyday. Tuned In is creating our new generation of singers, actors and dancers; some of whom are absolutely amazing. Businesses are being helped with business rates being cut for 100's of SMEs allowing more shops to be filled and businesses get off the ground. Time will show how much Redcar has got to offer.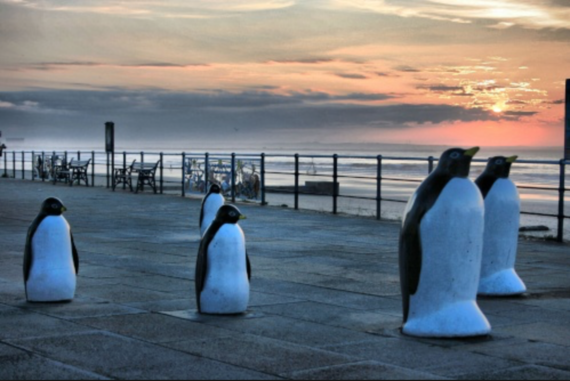 Credit: Pictures of England
So when you ask, what is going so wrong in Redcar. Absolutely nothing. My town is the exact same that it was 10 years ago, 20 years ago. A few rotten apples who are truly evil human beings do not spoil a town. There are idiots everywhere but one thing that Redcar has that not many other places do is community spirit.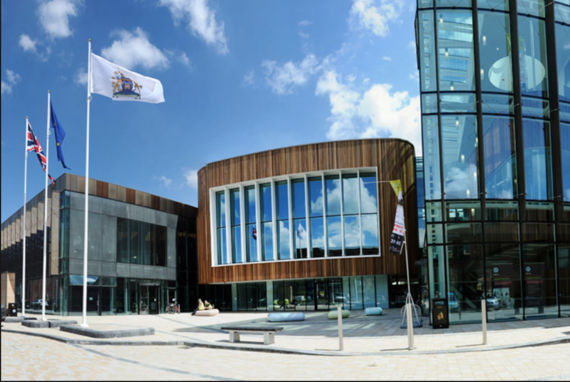 Credit: Redcar & Cleveland Council
We stand together, through thick and thin. I have seen a protest over the closure of our steelworks that had Labour, Liberal Democrats, UKIP and Conservatives in attendance, we're a community and party politics doesn't separate us as harshly as we'd like to make out. Redcar is a community, we stand together. We've been through worse, we've seen the affects of austerity that even I cannot stand by, we've lost our industry and we've rose from the ashes. Nothing can stop us, these criminals are not from Redcar, they do not represent our people, our area or our community.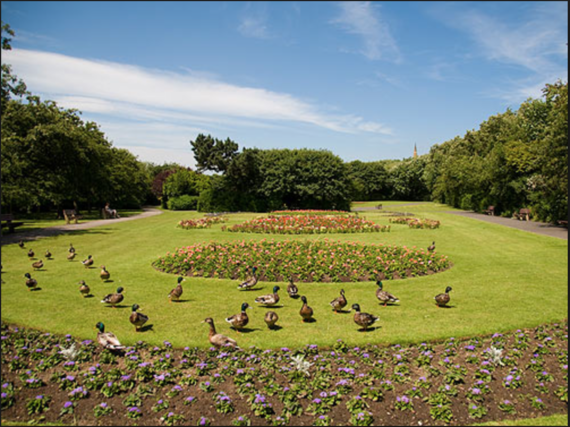 Credit: Redcar & Cleveland Council
So when you're next around, sample our micropubs, our cafes, our art galleries and museums and everything else we have to offer. Redcar has a special spark about it, an atmosphere I have never felt anywhere else. We may have steel in our blood but we will still see our community succeed without the plant on our doorstep; we are even stronger than steel. We will flourish as a town, its on the brink of happening and I cannot wait to enjoy the successes of Redcar, my hometown.