I drove home late along the low road to Scotland some months ago. Like the Night Mail of yore, the car pulled gamely up towards Beattock. A steady climb, the gradient against me but still on time.
In another day and in another way, I might have taken the train to the old station hub for the south of Scotland. I might have heard the cry "Beattock for Moffat" before feet hit stane of station stop, stepping down to see grey stone homes and fair green hills around the toun.
But the past is another country and I didnae live there.
Beattock station closed in 1972, leaving most of southern Scotland without its central hub for folk and freight. This stop was on the West Coast main line, and without it there is a gaping forty-eight mile gap between Lockerbie and Carstairs. It's the longest stretch of line in Britain without a station.
Interestingly, Beattock was not a casualty of Beeching's cuts. It was only closed in 1972 when the West Coast line was electrified and modernized. If, as it seems, the planned High Speed 2 railway link does not reach Scotland, it would seem crazy not to open one single station (complete with park and ride facility!) on existing track which would enable locals to make a forty-five minute commute to Glasgow and Edinburgh (Moffat and Worthing in Surrey are exactly the same distance - 60.9 miles - from their respective capitals) and help tourism regenerate the area. This, along with the opening of the Borders Railway between Edinburgh and Tweedbank, would return the Iron Rail to the biggest part of mainland Britain to lack it since, indeed, the days of Beeching.
You'd think it would be an open and shut case, but it's never so simple. Many objections have been raised, including possible difficulties stopping the new high-speed Pendolino trains at the new station. Beattock Station Action Group's chairman, Martin Brown, is adamant that such objections hold no water:
"Our steering group includes two former senior railway managers. Men who lived and breathed rail. They know there is no technical reason a modern train cannot breast the summit and halt at Beattock. For that reason, for the area, for its economy, for its heritage and for its people, we are not going to give up until we've reopened Beattock station."
To make a watertight case to the Scottish Government, however, a feasibility study must be commissioned and this will cost £25,000. That's the bad news. The good news is that £6,000 has already been raised in only a few months and the Action Group is utterly confident the case, once made, will be watertight.
Time, then, to see if ScotGov will show vision Westminster supposedly lacks and put their fine words from Scotland's Future to practical use. Independent or not, they should certainly be able to "decide the best way to structure and support our railways" as they have already acknowledged that "high-speed rail is a key priority."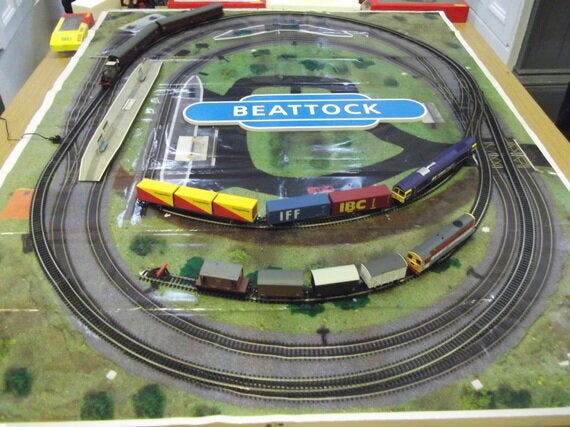 James Christie is the author of Dear Miss Landau. He was diagnosed with Asperger Syndrome, a mild form of autism, at the age of 37 in 2002. He lives in the Scottish Borders.