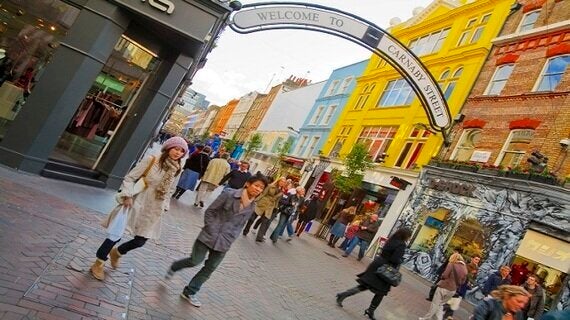 There are thousands of part-time jobs available in London to help fund your studies and social life. International students who are studying in the UK on a Tier 4 student visa are usually allowed to work for up to 20 hours per week during term-time and full-time during the holidays. Working part-time while you study in not just great for your bank account, it can also enhance your CV and career prospects.
Here are some of the most popular part-time jobs available for international students:
London is home to thousands of businesses in which you can find office and reception work. International students are often valued for their language skills, particularly at the many international companies in London.
You can be an ambassadors for your university. This means you get to represent your university by leading campus tours, giving presentations and helping out at events. Your university will be aware of your study needs which means you can reduce your working hours during busy study times and increase them during the holidays.
Working in retail can have many advantages for students. Your working hours are often flexible, you can benefit from staff discounts and you can usually increase your hours during the holidays to earn more money. The sales and negotiating skills gained on the job can also be very beneficial for your CV.
Universities in London are at the forefront of world-leading academic research. Look out for opportunities to work on research projects as a research assistant; a great opportunity for any students considering a career in academia.
Mystery shopping is a fun part-time job which allows you to go shopping and try out different restaurants without spending your own money. You need to be able to provide honest and impartial reviews. There are a number of mystery shopping agencies you can sign up to online.
How to search for part-time jobs?
Universities in the UK have dedicated careers services to help their students find work during and after their studies. You can make an appointment to discuss your job prospects and your CV, and search the university's online job portable for the latest job opportunities.