What makes us buy what we do? The product itself, or the strength of the brand that it comes from? The answer of course is the influence of both. It is in our nature that we warm to a brand that tells a story and we can relate to. We also do this if it appeals either in an aspirational way, or to the benefit of our lifestyle.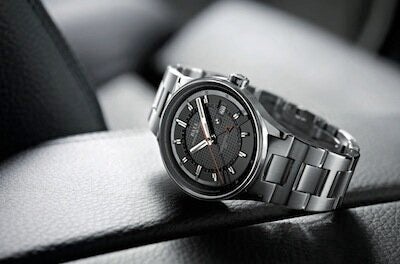 The story of BALL is a nice one. The Swiss brand has only just launched in the UK and has been named "Watch of the Year" by the renowned 00/24 watch specialist magazine.
Founded in 1891, BALL is famous for establishing the chronometry standard for the entire United States railway system -- at the time, the lifeblood of transportation for the US and most of the world and accuracy was imperative for safety and function (hence, the famous phrase "On the Ball" was born, meaning if you were on BALL time, it was the right time). The Swiss later used BALL's meticulous chronometry standard as the basis of the COSC certification system established by the Swiss Society of Chronometry in 1973 and which is still applied today.
Notably, BALL has a revolutionary technology that gives a new solution to the problem of reading time in the dark. Self-powered micro gas lights (3H) is a Swiss technology that safely captures pure tritium gas in a mineral glass tube coated with luminescent material. The light is produced when the electrons of the tritium strike the luminous phosphors on the inside of the glass.
The 3H micro gas lights glow up to 100 times brighter than luminous paints for up to 25 years. They do not require charging from any outside light source or power source and the encapsulated tritium gas poses no risk to the wearer over the life of the watch.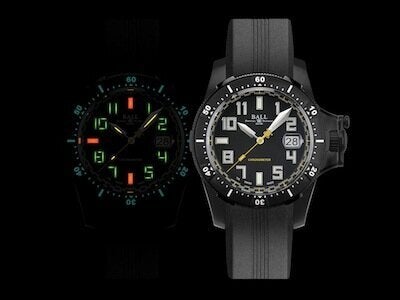 Recently BMW chose BALL watches as the 1st Swiss brand to create a collaboration with. The aesthetic of the new BALL for BMW watch collection is highly influenced by the lines of BMW cars and includes details that evoke their engines and bodies. The collection was designed by renowned watch designer Magali Métrailler, formerly at Richemont Group, and sits comfortably with the market position BMW enjoys.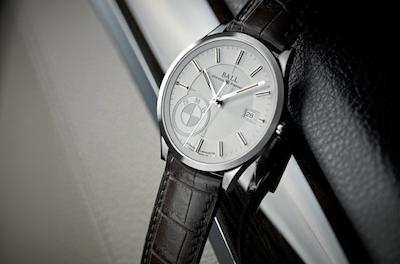 With an emphasis on accuracy under the strains of adverse conditions, these time pieces pack a punch in both style and functionality; and while new to the UK they will surely capture many enthusiasts imagination.
All photos courtesy of BALL