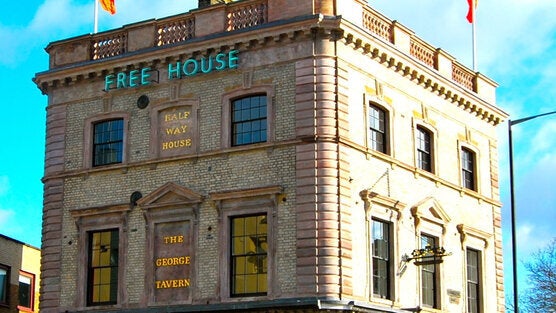 In recent years, music venues have had to deal with the smoking ban, the recession, ever-increasing alcohol duty, dwindling crowds, and greedy landlords. In this environment, a number have unfortunately gone to the wall. Those that remain now face an additional threat: noise complaints brought on by inappropriate planning decisions and new neighbours.
New music venues are instrumental to the music industry and the UK's continued role as the world's conveyor belt of musical talent. With the music industry as a whole worth an estimated £3.5 billion to the country's economy, it is not to scoffed at. An economic, as well as a cultural, defence for these venues can be made.
When faced with a noise complaint by local residents, councils are almost obliged to issue noise abatement notices and as a consequence threaten venues with closure. With growing pressures at a national level to build more houses, local councils seem to be keen on encouraging property development, even if it's in close proximity to established music venues.
There have been a string of recent high profile cases which have affected music venues and cultural hubs. Manchester new music venue Night and Day recently hit the headlines after a single noise complaint from a neighbour led to the council threatening the venue with a noise abatement order. Originally a power station, East London gallery, cultural space and restaurant the Wapping Project, announced its closure late last year, owing to a number of noise related complaints by neighbours. Finally, London's most famous super-club, Ministry of Sound was put in jeopardy recently when plans were put forward for a completely inappropriate residential development next door which would have meant the possibility of hundreds of new residents complaining about the noise from a venue which has attracted clubbers seven nights a week since 1991.
Earlier in the year we were approached by the landlady and owner of East London new music venue and pub, The George Tavern. Pauline Forster has been fighting developers who want to build on the adjacent plot to her 600 year old pub which has regular live music nights and has played host to Anna Calvi, Nick Cave, Plan B, John Cooper Clarke, Babyshambles, the Magic Numbers, Kodaline, and even Sir Roger Penrose. It is a cultural beacon in the somewhat deserted landscape of Commercial Road, attracting music fans to a pub and venue half-way between the City and Canary Wharf, put at risk because of a non-sensical planning application to build flats next door to an established music venue.
Pauline's continued fight for the pub is astonishing and inspirational. She has successfully battled two separate applications to build flats on the neighbouring site. At the same time she has almost singlehandedly been restoring the building to its former glory, both inside and out. Over the years, the campaign to 'Save the George' has been backed by Sir Ian McKellen, Plan B, Jo Whiley, Ricky Wilson of the Kaiser Chiefs, Kate Moss, Grace Jones, and over 3,000 signatories of a petition Music Heritage UK recently started.
The developers have appealed local council Tower Hamlets' decision to the Secretary of State and a decision is due later on in the year. Should they side with developers it will almost certainly mean the end of live music at the George Tavern, and as a consequence, will mean the closure of the pub which relies on this income to survive.
The answer to all this is simple. Local Councils, backed by central Government, need to reappraise how they approach planning decisions and established music venues. A huge dose of common sense needs to be applied - proposed residential developments next to a building which sees punters come and go and which has amplified music until late should be discouraged and declined unless appropriate measures are taken to manage sound.
Furthermore, councils need to apply common sense with regard to established venues and noise complaints. It seems wrong that a recently arrived neighbour can complain about noise from an established business and essentially force the council's hand almost immediately.
The solution that the Ministry of Sound reached to secure the future of the nightclub seems like a good way forward. They signed a formal, legal agreement with the developers which means that residents won't be able to complain about noise issues. Developers also agreed to increase soundproofing. New residents will be aware of these rules, and aware that they are buying a flat next to an established nightclub.
However, for venues with less financial and political clout, this remains perhaps an elusive dream as many developers are seemingly uninterested in engaging with venues on this issue. Until councils recognise the vital cultural and financial role of music venues, and realise that they are an asset to their local communities, we will continue to see them threatened by noise complaints and over-excited property developers. Our country's proud popular music history and heritage deserves much better than this.
Popular in the Community