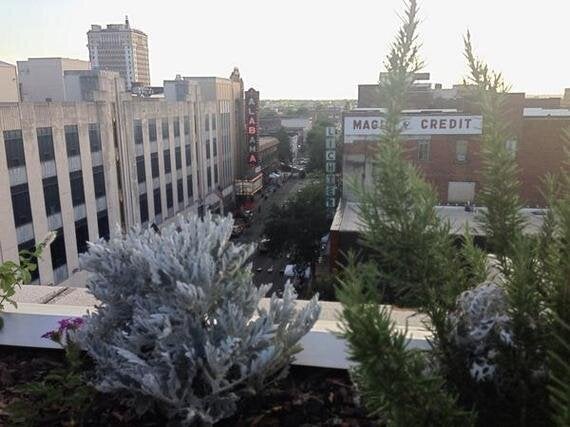 They share a name, they share a similar population size coupled with a strong industrial past but now they share a similar vision albeit 4200 miles apart.
Birmingham's pride in steel is seen today both in the UK and US. Roaring industry that put two cities on a track to economic supremacy over the last two centuries.
However just as London and New York dominate in their respective nations, so too have both Birmingham Alabama and Birmingham England struggled to attract a new fresher image and build on their prosperous pasts.
Today Birmingham Alabama is throwing down the shackles of its racial and troubled past and carving a path as an arts and cultural hub.
The Sidewalk Moving Picture Festival which is in it's 16th year is one of the pinnacles of the city's cultural calender.
This year thousands of film and art lovers from across the world came to the Alabama city to take part in a movie extravaganza including a Gay and Transgender Film Expo.
"This is not what i expected" says award-winning Siberian filmmaker and director of South Beach On Heels, Dmitry Zhitov visiting the city with his Panama native partner Jose.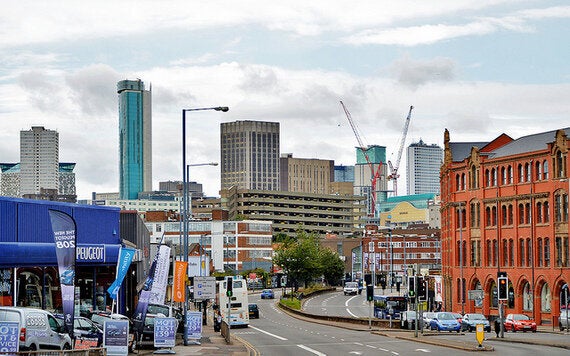 Much like Birmingham in England's Flatpack festival, Sidewalk started among humble beginnings but is acting as a new fire for an artistic furnace that is burning bright across the United States.
The festival pride's itself on the element of "Southern Charm" with a progressive twist, as police lined the streets offering support and help, Alabama Public Relations guru Logan Shoaf acknowledges, "This is what this city is about, changing minds and making people smile".
A surging downtown area sees lofts and apartments take the place of abandoned buildings and like it's English counterpart the city is seeing investors flock to a city that already has a strong and developed infrastructure.
While Birmingham England's recent revival into the Top Ten of Site Selection's "Best To Invest" in the UK grabbed headlines on Atlantic shores, Birmingham Alabama turned to the arts hosting Hollywood film crews for feature film 42 with Harrison Ford.
With international airports and transit systems bringing thousands of students to both cities annually, the role of research and academic excellence is blossoming as both regions strive to push forward as research and innovative hubs.
Much like the Sidewalk festival's growth over the past decade and a half so too have the city's artisan and minority populations grown from strength to strength.
The gay communities in both regions continents apart are now having a voice in both social and political circles.
Birmingham Alabama born LA based gay actor Christopher Sams added, "We are having a chance to be heard and we are doing it through our films and telling stories and sharing experiences".
"I would come back without a second thought" says Jeff Peters of the Tallahassee Film Festival who shares his time between London and Florida.
As one walks along the bubbling and energetic downtown of the Alabama city one would never guess that race riots dominated throughout the 50s and 60s.
On a similar vein, tensions between the Islamic and non-Muslim communities in it's namesake in the UK are and have reached out into mainstream media.
Both cities will have growing pains in the years ahead but while history and race remain contentious for some in both regions, at least in Film and Art both cities are showing progress can be made on a canvas or through a film screen.
Related