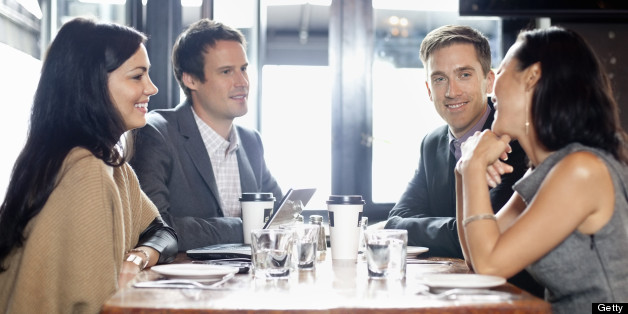 Getty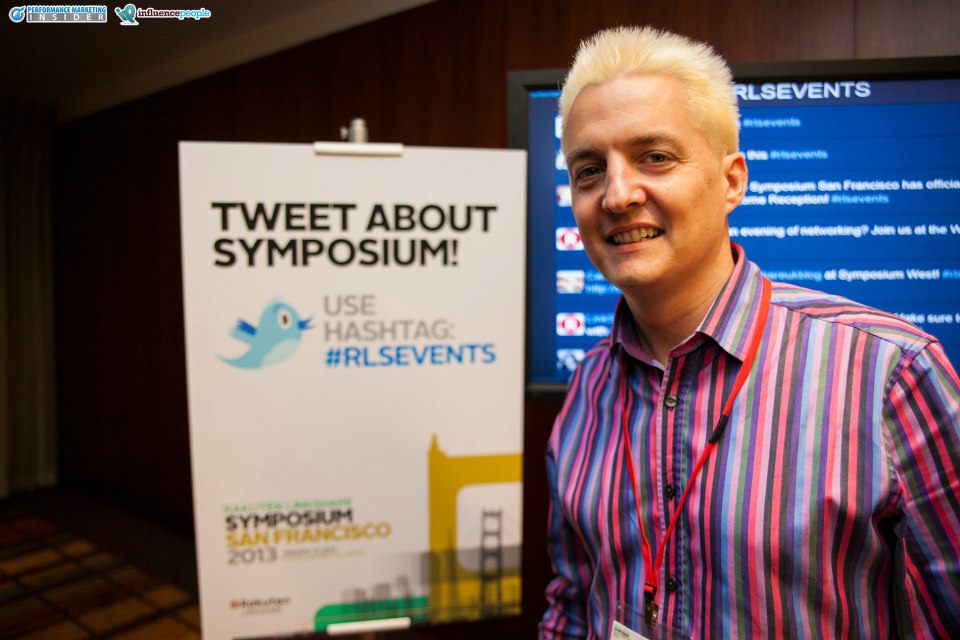 So when you meet a fellow British or Irish wanderer overseas you naturally gossip about how much Steak and Ale pie is missed and how a Guinness wouldn't go astray. The natural progression for our nosy tabloid like culture is to ask what do you do.
For former Cambridge Solicitor Murray Newlands that answer is not simple!
I caught up with the Silicon Valley guru to hear about his American Invasion.
What is it like being a British entrepreneur in the USA?
If you want to get to the top of your game and compete with the best in the world, then this is the place to be. The opportunities and networking in San Francisco are amazing. I remember my first week being here after I moved and I was trying to organize an event--I went to a party and met a speaker from Google, the CEO of Klout, and the (then) editor of Mashable. You don't get to network with those types of people London. Yes, you can make contacts online, but there is nothing that beats the serendipity of the networking that happens when you put everyone together. It is expensive, but the rewards far outweigh the risks. The ever-wise Tom Foremski writes about how Silicon Valley is mythical, but I would say that the whole of the Bay Area has a lot going for it.
What got you into marketing and publishing?
I started out as a lawyer and realized that I did not like it; I was also on the national committee for young lawyers and realized that I was not the only one with distaste for law. Marketing and publishing is about using creative skills, whether that is in developing a strategy or analyzing a campaign. In general you deal with creative people while they are doing creative tasks. Running TheMail.com I try to inform the readers and viewers. I try to help the companies and people with stories to communicate their message effectively and in a way that will benefit the audience so that they can learn. When running a publication, you also become an entrepreneur at the same time.
What do people think when you tell them you a publisher?
If people are asking about my career and becoming a publisher, I explain how it got an O1 visa as an alien of extraordinary ability. That in and of itself is an extraordinary story--starting a blog, getting a book deal, and then funding for a publication is something that is very unusual. If you want to make something happen bad enough, you can do it. Most people seem intrigued by this and lot's of them then Google me.
How has your career gone so far in your own eyes?
I think it has been a great journey and it has gone further than I could ever have imagined. I have managed to achieve many things that others said were impossible. I get paid to do what I love and have been flown round the world to speak at different conferences. I get to meet amazing people and see amazing things. I think you should always strive to better yourself.
Where do you want to be in 5 years time?
I plan to be running a number of large and successful publications as well as to have produced a number of marketing books. I am currently co-authoring a book about Content Marketing with Bruce Clay (www.bruceclay.com/) and a book about Affiliate Marketing with John Rampton http://www.adogy.com.
Who inspires you?
I am lucky to be able to connect with may of the people who inspire me. Brian Solis and Chris Brogan have, in their own ways, made a huge impact in the marketing industry being both content creators and entrepreneurs. Chris wrote the foreword to my first book, something I will always be very grateful for. He helped me close the book deal which helped me get my US visa! The way Scott Monty overseas great marketing at Ford and connects with the marketing industry is something that we can all learn from. What Pete Cashmore built with Mashable is amazing.
What advice do you have for young publishers?
You have to be the best at what you do. You need to strive to become a trusted authority in your space and make a difference. If you want to spend time doing what you love then you have to make a career out of it. You have to understand the dynamics of the industry and how you're going to make a living from it, otherwise it's just a hobby. Learn to create and inspire passion in other people through your work. Become an expert at what you do and share that expertise with others.