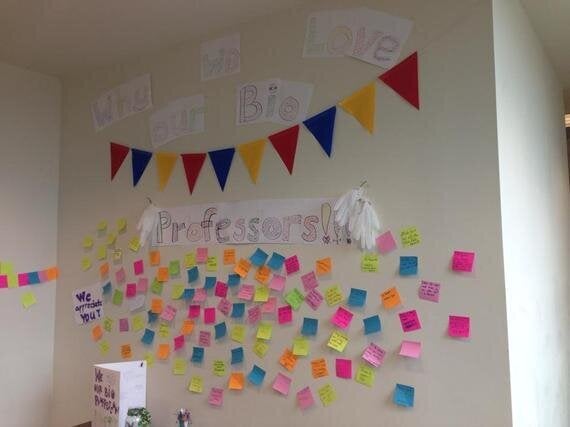 Faculty at Bryan College, which was founded on the beliefs of anti-Darwinism campaigner William Jennings Bryan, are being asked to follow a new Statement of Belief that says "All humanity is descended from Adam and Eve".
Bryan College is located in Dayton, TN, the location of the world famous Scopes Monkey Trial. It has been nearly 100 years since international media descended on the rural Tennessee town but for many it seems times have not moved on.
Nearly half of Britons according to polls referenced in The Telegraph do not believe Darwin was right. Many feel God played a role in creating the world we now live in and that science does not have all the answers. Many prominent academics have taken the side of the Shrewsbury naturalist over time yet very few risk losing their jobs in 2014.
The college president, Stephen Livesay has received a vote of no confidence from many members of staff on this new Statement of Belief. Yet the Christian College has always put the word of God first and some students are divided on the issue. Dozens have signed a petition supporting their teachers stance while others are unsure of where they will be in a few months time.
Jared Kelly, Biology Student,"I'm upset about how fast everything is moving, how this will affect my department and how this will affect my faculty and my professors"
Madison Yates, Business Major,"It's trying to make the stand that evolution just does not occur at all, which not saying that some of the faculty believe in evolution but maybe that god has made us to where we can adapt over time not definitely saying that we are coming from monkeys at all, I definitely disagree with that"
Many professors are worried that the dispute regarding, Genesis 1 and 2 could affect their jobs and the future of their departments.
Professor Stephen Barnett,"Its very painful for the school".
Some of Barnett's colleagues feel this new forced belief of "Adam and Eve" limits the students opportunities to other forms of faith or doctrines.
However Barnett says his main concern will always be the well being of his students.
Professor Stephen Barnett, Natural Sciences, "They are really great they have been remarkably mature in the way they have been handling this situation they have been attending to it prayerfully"
One student says evolution and creationism are discussed in their classes but scripture has always come first.
Robin Harrison, Biology Student, "A better educated person on all the views and always always he always brought the authority of scripture over science, he emphasized that"
Harrison added that she does not want her teachers forced out leaving some of their programs in tatters.
College Board Chairman, Col John Haynes feels the bible verse should take priority over sciences especially at a Christian college.
"To get us to reevaluate is our compass still pointing toward true north, are we completely tethered in God's work, you study scripture from the perspective of science, you study science from the perspective of scripture, that's your safety net"
Local media outlets including CBS Affiliate WDEF News 12 in Chattanooga and The Times Free Press have offered coverage on the debate.
For many living in and around Dayton and East Tennessee, this latest division will "Make those diploma's worthless". Many feel the college has a major role to play in offering an educational outlet to the community but should not marginalize academic talent based on changes that were not necessary.
Neighboring educational institutions such as Lee University and Southern Adventist University while also being faith based have avoided courting similar criticism. Both have a vast number of British students enrolled on sporting scholarships. Many for soccer with a significant number studying communications or liberal arts.
Both Universities offer faith based scholastic experiences but explore a wide variety of disciplines including nursing, education and science.
Faculty at Bryan College told us that they have a month to make their decision on where their true beliefs lie.
Below is a video report I compiled for CBS Affiliate WDEF News 12 on this running crisis 4000 miles from Darwin's home in Shrewsbury.
http://www.clipsyndicate.com/video/play/4968140?wpid=10957