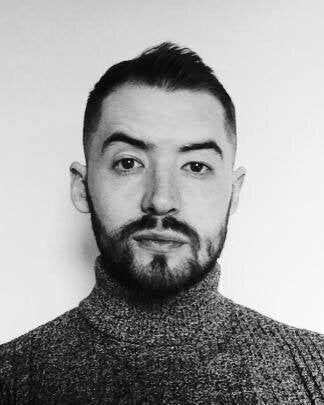 Licensed To Publish Image, Damian Mullen 2016.
Damian Mullen is part of a new wave of Scottish writers emerging during this era of Scottish independence struggles and questions of national identity. The 25-year-old Glaswegian writer and producer is a life-long fan of Scottish theatre and comedy and it was his simple short scripts that won him a scholarship with Warner Bros just 12 months ago. Now Mullen's new show hopes to inspire the next generation of writers, comics and thespians to come forward and put his city and country on the map.
I sat down to ask him what it take to succeed in an industry so many others flirt with but usually fail at.
Q1. Tell me who you are and what you do
My name is Damian Mullen. I am a 25-year-old scriptwriter from Glasgow. Over the past few years, I have worked tirelessly to get to the point I am at today; which isn't very far in this game, but hey-ho, we're off to a flyer.
While at the final stages of my undergrad at Glasgow Caledonian University, I also juggled a part-time job with writing, producing and directing a charity pantomime in aid of The Beatson and Glasgow's Children's Charity. One thing lead to another I ended up playing The Evil Stepmother myself! The show ran for 3 days and generated £25K. This is something I'll always be immensely proud of and appreciative of all the volunteers and people who gave up their time to create something very special. My Scottish Cinderella knock-off 'Clatty Bella: A Glaswegian Disnae Tale' was a joy to be a part of and you never know, from the response we got, Clatty may ride again one day.
At the same time, I won the Warner Bros. Scholarship to partake in the Masters in Television Fiction Writing, also in Glasgow. The course allowed me to hone my skills, learn from experts and understand the intricacies of good television writing.
Just as my Masters kicked off, I then also became involved with BBC Two comedy Two Doors Down, working as a freelance Social Media Coordinator. I will again forever be in debt to the writer Simon Carlyle who gave me the opportunity to be a part of one of the best comedies Scotland has produced in recent years, and to gain first hand experience into the world of television. A year previous I sat in my room and wrote a new comedy in which I envisaged Elaine C. Smith at the helm, fast forward a year later and I was doing the slosh with her at the TDD wrap party. A personal highlight for me.
Since then, I have just completed my Masters and written a band new theatre show which will be coming to Glasgow's Oran Mor this November, running form the 7-12th. This is my first professional production and showcase to the Scottish theatre and television industries. Arguably the biggest platform for new writing talent in Scotland, I am in safe hands with the Play, Pie and A Pint Theatre Company and cannot wait to see the finished result.
Q2. How important is the theatre and arts scene to a city like Glasgow
There can be no diluting the importance of the Arts; specifically theatre, to the city of Glasgow. All too often the main lifeblood of the city, the real people who frequent its streets and the stunning architecture and landscapes it possesses are over-looked by television companies. It is no secret that breaking into the Scottish television industry can be a tricky one, and that is why our theatre is so essential. Taking on topics and showcasing life and lifestyles television wouldn't touch with a barge pole, Glasgow's theatres offer some of the best shows in the world. I feel people don't realise how lucky we truly are. Whether it's a more intimate display at Oran Mor, or an all-singing all-dancing rocker at The Kings Theatre, Glasgow has it all.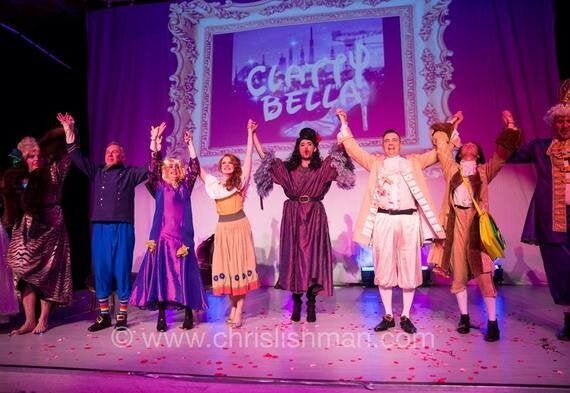 Licensed To Publish Image, Damian Mullen 2016.
Q3. What are the biggest challenges of creating a production?
Being funny. No, I jest. Not that I am qualified in the slightest to say what does and doesn't work. But for me, it's all in the writing. You can throw big grand ideas and fireworks and props and whatever else you can think of at it, but if the writing isn't there, if the script isn't crackling, it's a dud, and people will see that eventually.
Also, as I am at the beginning of my career, I haven't come up against this too much. But the answer is without a doubt, funding. It's tougher than ever to get an idea off the ground and the reality is, if the numbers don't add up, it's back to the drawing board to reimagine a more 'cost-effective' approach that doesn't cheapen; pardon the pun, your original idea.
That being said, being a young writer in a city like Glasgow is just the most thrilling thing. I am surrounded by a plethora of talent and people who want to roll their sleeves up and get involved money aside, because it's in the blood.
Q4. Where do you see yourself in 5 years time?
At the BAFTAs...working on the bar or showing folk to their seats. Again, I jest. I tend not to focus too much on what lies ahead past 6 months or so, as that black hole of anxiety and fear opens up screaming "Who do you think you are? Writing? You? Don't be daft. What if this doesn't work?" So for that reason, I intend to keep doing what I'm doing now - staying focused, being humble, working harder than anyone around me, taking any opportunities given to me, being versatile and writing for various different mediums and to try and be someone people would like to work with.
I want to be known as a new and exciting talent, if I keep on track, we'll get there in the end.
...A BAFTA for my new comedy-drama redefining the city of Glasgow would be nice all the same.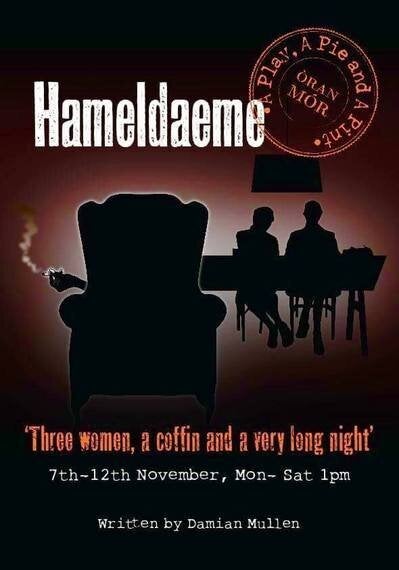 Licensed To Publish Image, Damian Mullen 2016.
Q5. What advice do you have for those who want to follow in your footsteps?
I don't think I'm in the position yet to be handing out worthy advice as I'm still badly in need of some. One of my favorite writers Sharon Horgan recently offered a nugget of wisdom to new up and comers, it was simply "just get better". It sounds silly, but for me, it's worth its weight in gold. Don't get huffy or down at rejection or times when nothing is going your way. Look at your work, take it on the chin, understand why it's not working and...just get better. Things will start falling into place if you do.
From a personal point of view - don't be an arsehole, that helps too. And in times of desperate despair, you can borrow my mantra - "someone's got to do it, might as well be you".
'HAMELDAEME' is Damian's first play to be produced by Play, Pie and A Pint and runs from 7-12th November 2016 at Oran Mor in Glasgow, Scotland.