The Olympics may be over but we still have that four-day feat of endurance known as Frieze Art Fair coming up.
This is the event when the blue chip galleries take home more gold than all the athletes put together, and the 100 metre record is smashed at the VVIP opening as billionaires make a mad dash to buy work. Galleristas will show more cleavage than Tom Daley and smile brighter than any synchronized swimmer. Champagne will flow as freely as tears during the national anthem, and dressage simply means... Prada.
The Americans are coming! The Americans are coming!
As well as Frieze, three major American art galleries open around the same time in the west end, including Pace, cementing London's place as the centre of the European art scene. With only a month to go, and all the attention focused on these stories it will be next to impossible for some of us smaller galleries to get any kind of coverage, but we still put on a good show hoping that one of those Addison Lee cars gets lost en route from Regent's Park to Mayfair and St. James. Taxi!
I really look forward to Frieze and have been training all year but many of the great shows, like the Olympics are actually in East London. So after you've done Frieze, put on your running shoes and head East.
Room gallery have deserted us in the east end and moved 'up west' but I still think of them as east London pioneers. They will re-open October 10 at their new space, a Georgian mansion near Marylebone. They have invited six artists to transform the new space including Christie Brown, whose disturbing artifact hybrid dolls will make an appearance as well as work by Juliette Losq, whose work I very much admired earlier this year at Lubomirov-Easton and here is doing a piece based around the fireplace. Looking forward to seeing the new space too.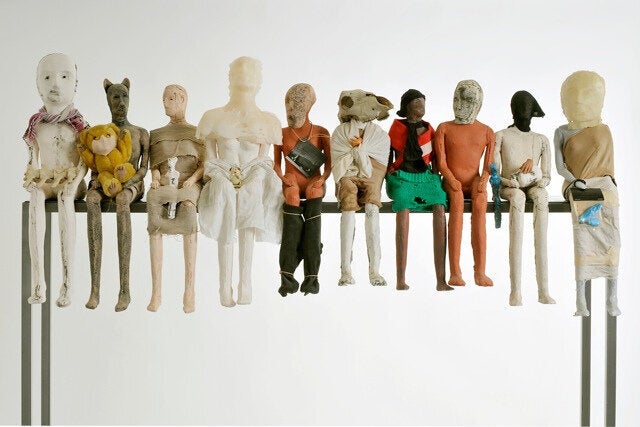 The Uncanny Playroom - Christie Brown - Courtesy of Room gallery
I very much like Mark Aerial Waller's film and video work, which cleverly plays on the whole notion of what filmmaking is and twists the concept of film narrative. I am excited about his latest show, SO-LA at Cell projects that, as the name suggests, is based around the sun. It uses data taken from outer space, to investigate the sun from its deep core, through its outer atmosphere - the corona - and the domain of the solar wind. Real-time digital data of the sun will be updated and presented in unison with a moving architectural construct built for the exhibition. Hot stuff.
Continuing on the sci-fi theme, IMT gallery will be showing Henrik Schrat's Report on Probability B, a revisiting of Modernism under the aegis of a Science Fiction narrative where the gallery will be transformed into a kind of museum displaying artifacts of a 'Space Odyssey'. These artifacts narrate a story about a journey to the stars amidst scattered 'Remnants of Modernism'; an earthling discovers the One-Eyed Tribe in outer space; Donald Duck is buried in the star-sand; A one-eyed alien is scratching in the sediment.
It sounds great, and as usual IMT have events around the show and this time will be hosting an interactive event through which Henrik Schrat and collaborators will produce a one-day comic strip called Ping Pong.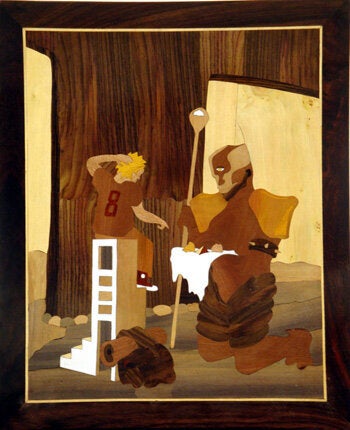 Henrik Schrat - Object of Choice - Courtesy of IMT gallery
Transition Gallery will be showing Emma Talbot's Bad Objects, Little Deaths. The 'Bad Objects' are described as "three shapes, like malevolent modern day mojos, which suggest bad heads piled on top of each other" and the 'Little Deaths' are the work she is more well known for, beautiful black and white drawings of a very personal nature, in this case her sexual fantasies. Little deaths translates as 'Petit Morts' in French, which is the French term for orgasm (who knew?).
I am excited to see her new work as I absolutely loved a show Talbot had at the gallery in 2010, Pictures From the Heart. That show sold out, so maybe those Frieze taxis should be venturing further east this year?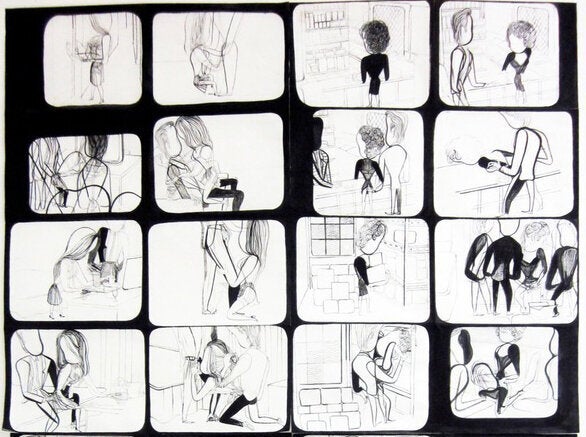 Little Deaths - Emma Talbot - courtesy of Transition Gallery
La Scatola gallery is just down the road from our gallery and they are presenting a show by Matthew Stone who is described as an artist, shaman, photographer, sculptor, performance artist, curator, writer, optimist and cultural provocateur. That's some CV!
He is also known as one of the creators of South London's !WOWOW! art collective that organized guerrilla art exhibitions. This show is a collaboration with Union gallery, one of my all-time favourite spaces, so I'm sure this will be a must-see.
Back in the West End, just up the road from Frieze, and what I am most excited about is the Sunday Art Fair which takes place at the same time. Described as Frieze's alter-ego, it is much more relaxed and less commercial and has an emphasis on emerging galleries and artists with all of the 20 galleries being under five years old. A few new exciting additions this year include Seventeen and Rob Tufnell from the UK, Simone Subal from New York and Frutta from Rome. Many galleries are returning including Limoncello and the brilliant Gaudel de Stampa. Definitely my highlight.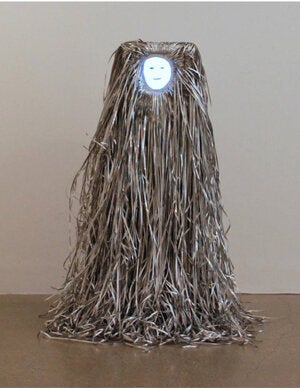 Imbecile - Jack Strange - Courtesy Limoncello Gallery
Sorely missed this year will Sluice Art Fair run by Karl England and Ben Street. Sluice was a real alternative to the more commercially run fairs but this year had some funding issues. They are holding a blind auction on 24 October to raise funds for 2013. Get your bids in now!
Finally, of course I wouldn't let you go without mentioning PayneShurvell who is showing new work from Hannah Brown, who describes herself unapologetically as an English landscape painter. Not many women take on landscape painting but Brown makes subtly subversive works that at first appear archaic, but raise questions about our relationship to, and tastes for English Landscape imagery.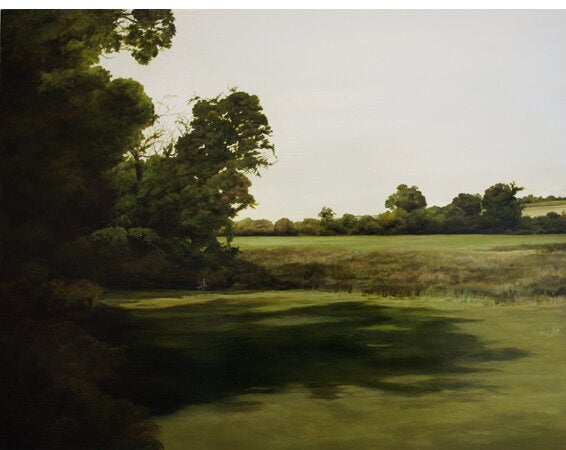 Hannah Brown - Courtesy of PayneShurvell