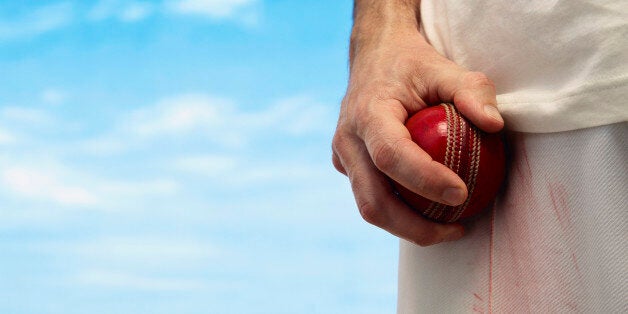 Before discussing England's current tour of India, there are a couple of points that need to be made. Firstly, this is an outstanding Indian cricket team. It is true they are playing in home conditions but that is not their fault and they, just as any other international side, are entitled to do this. Secondly, despite scorelines this is still a very good England side. Root and Bairstow's records speak for themselves and I regard Ben Stokes as the best all rounder England have had since you know who.
Bowling is the aspect of cricket that continually fascinates me and has done again in this series. The bowlers in this Indian side have been the subject of much scrutiny. India's Achilles heel in the past was their pace bowlers. Rarely has India produced bowlers of express pace but it seems in Yadav and Shami they have two genuinely good pacemen, backed up by the still very good Ishant Sharma. Having these pace bowlers seems to be one of less appreciated reasons as to why India have such a strong attack. Early wickets with a new ball will always help those bowlers who come when the shine has gone, which brings us on to the spinners.
Ashwin and Jadeja have got the plaudits for India's current supremacy and rightly so. Ashwin in particular is a cricket lover's dream to watch. Both have astute cricket brains to accompany their undoubted skill and, significantly, the control to bowl for longer periods. They have simply out bowled their English equivalents. Cue the predictable questioning of why English cricket does not produce spin bowlers? The thing is, English cricket is producing spin bowlers but not ones that succeed in the longer formats and this is the point that seems to have been missed.
Back in the early 90's, Ian Salisbury was almost a lone figure producing his wrist spin in county cricket. Now there is Adil Rashid, Scott Borthwick, Will Beer and Mason Crane keeping this most wonderful art going and that is not to mention the off spinners and slow left armers. The issue here is that they are predominantly successful in the short formats of the game. In T20, the batsmen have to try and get after the bowling. There is not much to be gained in blocking and waiting for the bad ball. The England bowlers in this Test series bowl well for a while but the bad ball is always coming and the Indian batsmen know this. The Indian batsmen also have the patience not to force the issue and the ability to hit even the good balls to the boundary. With Ashwin and Jadeja, their mentality is similar to that of the batsmen in the sense that they have the patience to wait and the skill not to give anything away.
County cricket's relationship with good spin bowling is a complex one. I will always argue that cricket is a batsmen's game that is administered predominantly by former batsmen. These administrators also do not like matches coming to a premature conclusion thanks to brilliant bowling and reducing the gate receipts. County captains also seem to have limited patience when it comes to their spin bowlers in the longer form of the game.
What can be done about it? There has been considerable chat about making pitches more conducive to spin but that is easier said than done in the English climate and there would be a risk of negating the trump card of skilled seam bowling. Whilst I am not keen on quotas, it could be required in all county championship games that one specialist spinner is always selected. One might suggest that the battle here is more of a mental one for the individual spinner. England have to look at the successful spin bowlers elsewhere (and at their own Graeme Swann who stands out like a beacon) and see where they went right. Invariably, this is a question of consistency over long periods.
They say patience is a virtue and this is true currently of Indian cricket. What is particularly impressive is their player's ability to switch between formats. One of the advantages of having quality spinners is that their batsmen get exposed to it early in their careers which makes them better players of spin. Someone like Virat Kholi seems entirely at home in the Test arena or in the IPL, due in so small part to his consistent exposure to different formats of cricket.
England are producing spinners but they need to be thinking about the longer format of the game and how they can get wickets. It is easier said than done of course but England will continue to struggle in the sub-continent until we can answer this conundrum of what to do about spinners in English cricket.