It's official: the Nineties are back, and I for one could not be more excited. The Nineties are synonymous with the girlband - a special combination of five girls, but in this case four, that boys and girls either want to bed or to be.
During the Nineties girlband domination was in full force and even to this day there isn't a week where Spice Girls reunion rumours make the pages of the press. But, it seems that as recently as this week, Victoria Beckham is still being a buzzkill and saying no to involvement in a 20th Anniversary Spice Girls reunion.
Quite unexpectedly in 2016, instead of sticking our girl power fingers in the air, we're going to be dusting off our combat trousers and pretending that we're just not that interested in anything. Because on 1 January 2016, a lesser-known band called All Saints rocked the pop stratosphere by dumping a simple statement on their social channels seemingly claiming that 2016 was going to be their year.
And after announcing the title of their new album by utilising the '🚩' emoji - in probably the most effective way emoji has ever been used to market anything in the history of emoji - they had showed us all that this time around, they mean business.
With that in mind, here are my 10 reasons this All Saints reunion, and particularly the new album Red Flag, is something you need to be getting involved in.
1. Lead single One Strike is amazing. We live in a world where singles don't really exist, but forget that, this is the Nineties! On 26 February 2016 Mel, Shaz, Nic & Nat dropped their first track in 10 years onto iTunes. And less than a month later, One Woman Man appeared I was forced to take a step back and realise I wasn't witnessing a repeat of their ill fated 2006 reunion album Studio 1 - something special is happening this time around. The stars have aligned.
2. One Woman Man contains one of the best lyrics in their entire back catalogue -"every battle has a widow, the mourner won't be me..." - and is sung by Shaznay with the conviction of a woman who will not be wronged. That's real girl power.
3. It's perfectly timed with the whole Nineties revival. Nostalgia is powerful feeling, which probably explains why Barry Manilow is still filling arenas 40 years on. And as I've already established, All Saints mean business this time around and that means embracing their 90's roots - something they refused to do last time out. There are some moments that evoke their urban pop of the Nineties whilst also sounding fresh for 2016.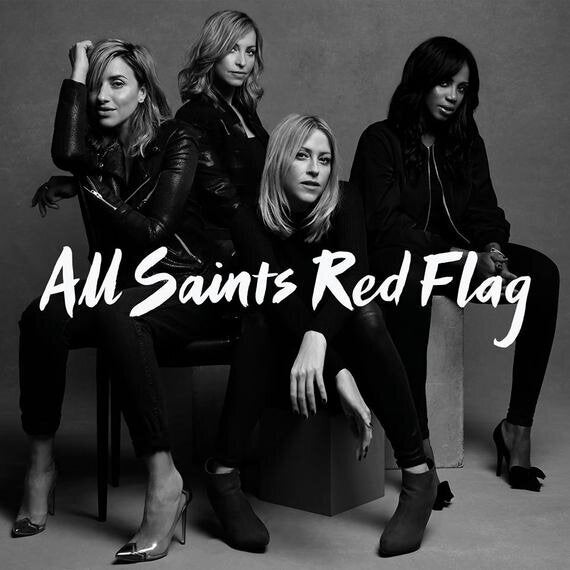 4. They seem to genuinely give a shit this time around. Mel was quite vocal about making Studio 1 for the money - they had signed a deal with Parlophone in 2005 before writing a single song, and she wasn't really into the album. Red Flag is different.
5. The promo is being handled perfectly. Great 'grat track' (Nineties translation: 'single') selection and their social media presence is the perfect balance of behind the scenes LOL action and serious 'it's all about the music' posts. Social media is a relatively alien thing to a band who had all but imploded by 2001, but they've taken to it brilliantly. It's very easy to be an All Saints fan in 2016.
6. They all look amazing and are on top vocal form. Time has treated these ladies very well. (I'm sure their Nineties millions help a little). But, crucially, looks aren't important when their voices sound this good. Their trademark harmonies, Shaz's attitude, Mel's honey-laden verses and even Nic and Nat - often regarded as less talented - sound great on their lines.
7. They're not everywhere but the few key pieces of press they've agreed to (I-D, The Observer, etc.) show they know they're marketing to their (now a little bit older) original fan base. Basically, they're not saying yes to any old shit and hoping it sticks. There's a strategy - one that could even include more music... *squeals*
8. The Koko gig. Having a gig booked for the week of the album release is a smart move. Think of all that free social media activity to promote the newly available album. It also helps that the album sold out in about nine minutes. I told you nostalgia is powerful.
9. Announcing a fully fledged tour based on the good feeling surrounding the reunion and the sell-out in minutes Koko gig. All Saints absolutely mean business this time around, and they've mentioned that touring was something they very rarely got to do in their Nineties heyday, and we all know it's where the money is made...
10. We haven't even heard Make Me Love U yet, which Shaznay told I-D she wrote about eight years ago, and loads of acts have tried to poach for themselves, but she saved for All Saints because she thinks it's one of the best songs she's ever written.
I'll stop now, but I could absolutely go on. I'm excited. Can you tell?
Image copyright London Records