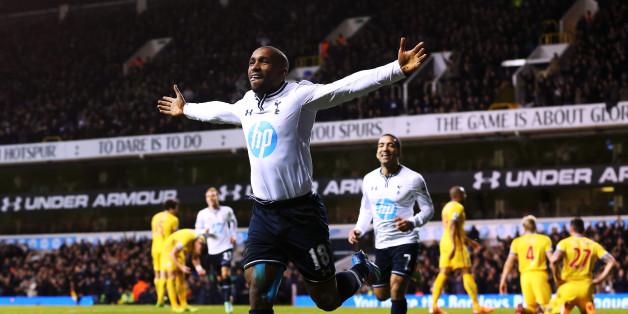 Julian Finney via Getty Images
For newly promoted clubs, surviving in the Premier League is never an easy task. Over the years some clubs have made a seamless transition to the top flight, whilst others have looked out of their depth from the word go.
In 21 completed Premier League seasons, around half of all newly promoted sides have survived in their first season. With two games left to play in 2013/14, Crystal Palace are already assured of their salvation, while Hull, though not mathematically safe, should also live to see another Premier League day. Cardiff, on the other hand, look set to make an immediate return to the Championship after sinking to the bottom of the table.
But what are the key factors that separate the clubs who survive from those who do not? What can Leicester City, Burnley and the eventual play-off winner learn from the past in order to ensure they survive in the Premier League next season?
1. Don't Spend a Lot on Unproven Players
With superior funds at their disposal, newly promoted teams can often be tempted to spend big when they arrive in the Premier League. Signing expensive and untested players from abroad, however, can often do more damage than good, especially if there is a lot of pressure and expectation on them to hit the ground running. It is too much of a risk and the money could be better spent elsewhere.
Last summer, Cardiff splashed out more than £8m on Andreas Cornelius from FC Copenhagen. It was hoped that the Dane would score the goals to keep the Bluebirds in the top flight, but he made just eight appearances and failed to find the net in any of them. He was sold back to his former club in January for a big loss.
2. For the Most Part Trust the Players That Got You There
Football is all about building and maintaining momentum and using it to your advantage. If a club has stormed the Championship, like Leicester have this season, the squad will be on a massive high and keeping faith in the players who earned promotion can often go a long way to staying up.
Ian Ashbee and Andy Dawson were both regulars for Hull when the Tigers survived relegation in 2008/09, having represented the club in all four divisions of English football. Swansea showed similar faith in Leon Britton and Ashley Williams, among others, in their successful debut Premier League season in 2011/12.
3. But Be Sure to Add At Least Some Premier League Experience
Though it is important to keep the heart and spirit of the team that won promotion, the importance of the addition of Premier League experience cannot be underestimated.
In 2002, Birmingham City brought in defender Kenny Cunningham and midfielder Robbie Savage. Neither signing had ever been a Premier League star, but between them the duo had made close to 400 top flight appearances for Wimbledon and Leicester respectively. Their influence proved vital as Birmingham finished 13th in their debut Premier League season, with Cunningham voted the club's Player of the Year.
4. Always Play to Your Own Strengths
The most important thing for a newly promoted club to remember is to play to your own strengths, no matter what people say. Managers may be tempted to adapt their styles to produce attractive football more appropriate for the top flight, but it could be disastrous if the players aren't able to adapt.
Under the tutelage of Tony Pulis, Stoke City were never ashamed of their physical reputation. Aerial bombardment from high crosses and long throws didn't look pretty, but they helped the club become an established name on the Premier League fixture list. This season, Pulis has had similar success in helping Crystal Palace find and play to their strengths.
5. Make Sure You Know How to Defend
It's all well and good being able to score goals, but more often than not Premier League points are won by sound defensive performances rather than impressive attacking displays. A newly promoted team must be able to defend effectively, otherwise any goal scoring prowess could quickly become irrelevant.
In 2010/11, Blackpool were relegated despite entertaining audiences with their free flowing and attacking style of play. Ian Holloway's team scored 55 goals, the joint 8th best tally in the league, but it was the 78 goals they conceded that saw the club relegated by just a single point.
6. Don't Be Scared to Change the Manager
Sometimes a manager that has guided a club out of the Championship just isn't cut out for life in the top flight. Though it may be controversial to sack a man that led the team to promotion, the change may be a necessary step to survive in the Premier League.
Last season, relegation threatened Southampton were heavily criticised for sacking popular manager Nigel Adkins, but the appointment of Mauricio Pochettino ultimately proved to be a masterstroke. Similarly, West Brom enjoyed great success after replacing Roberto di Matteo with Roy Hodgson midway through the 2010/11 campaign.
7. But Understand That Sacking the Manager Isn't a Guarantee to Improve Things
While sacking the manager may help a struggling team find a new lease of life, it is important to remember that it is by no means a guarantee for an instant improvement.
During the 2002/03 season, Sunderland brought in Mick McCarthy to no avail as relegation followed anyway. Three years later, McCarthy was sacked midway through the 2005/06 season and the Black Cats suffered relegation again. Derby experienced similar issues in November 2007 when Billy Davies was replaced by Paul Jewell.
8. Be Thankful for What You Already Have
Sometimes a club has overachieved just by being in the Premier League in the first place. Unfortunately, chairmen and owners may still expect too much now that their club is facing the likes of Manchester United and Chelsea on a weekly basis.
Owners should accept that just having the opportunity to see their team play in the Premier League is a privilege and that remaining there is a bonus. If a meddlesome owner like Cardiff's Vincent Tan tries to take staying up into their own hands, then it could actually harm the club's chances of survival, while the lack of stability could risk the chances of an immediate promotion back to the promised land.
9. Never Rest On Your Laurels
Numerous clubs have survived one Premier League campaign only to fall in their second. If a newly promoted club survives their first season with the big boys, the most important thing is to take nothing for granted.
Clubs must assume that the rest of the Premier League has figured them out and work twice as hard to build and improve. In 2007/08, Reading were relegated after failing to make the right improvements to their squad after an impressive debut the season before. By 2009/10, Hull's 'surprise' factor had worn off and they too were relegated in their second season.
For all the latest football news and rumours please visit www.FTBpro.com