Oh dear. Poor Carol Vorderman; what a storm of excrement she has provoked with her declaration in the Daily Mail that "46% of women wear clothes which are too big or too small."
Launching a "national body census" for Isme, the website owned by mail order giant Marshall Ward, of which she is brand ambassador, she goes on to say that 73% of those (that's 73% of the 46% - do keep up) wear clothes that are a whole dress size too large or too small.
And, my goodness, haven't the Daily Mail readers spotted Vorderman's penchant for a tight-fitting garment. The woman renowned for her skin-tight clothing, not to say a-whole-dress-size-too-small clothing, has been well and truly outed as a hypocrite. Here are just a few of the comments (and none in favour to balance them, either):
"She's a fine one to give advice on sizing?...always looks like she's squashed into a sausage skin."
"Seriously? Carol Vorderman must be having a laugh. Her backside is always squeezed into something 2 sizes too small because she wears Spanx. Not someone I want fashion advice from."
"Is that not the pot calling the kettle black? Carol often wears outfits that are way too tight which is obvious as they are creased badly."
"And if ever anyone wore the wrong clothes sizes it was and still is Carol Vorderman."
What Vorderman - or Isme - are requesting with this census, however, is potentially quite beneficial to both the industry and UK women. They are asking for women to measure themselves and then submit their vital statistics to the firm to help it establish "the current shape of the nation".
And if that was to come to pass, it would be no bad thing. If brands - at least, UK brands - actually produced clothing that consistently adhered to a national standard, then a woman buying a dress in a size 12, would know that it would always measure the same at the bust, waist and hips.
And that would be a vast improvement on the current situation when most of us who are "standard" 12 may actually need to buy a 10 in some brands and a 14 in others. There is even one popular high street brand which cuts so generously, I can comfortably fit into their size 8. That practice is called vanity sizing, and is probably very welcome if you are in denial about your actual curves, but I doubt there are many women who are actually deluded into believing they are two full dress sizes smaller - especially when they can't fit into the smaller size in any other brand.
The whole "wearing the right dress size" issue would be a lot easier if all online brands offered more in the way of measurements, as SoSensational.co.uk has been campaigning for through its Lengthwise Campaign.
Isme, to its credit, does put dress lengths on its website, but considering they are making such an issue of women wearing the wrong size clothing, they don't provide information about fit, as some other sites do. At My-Wardrobe, for instance, in the information accompanying a garment, they will write that "The model is a UK 8 and is wearing a size 10", letting you know that particular garment is cut small, so you need to order a bigger size; Windsmoor lets you know they cut generously, so you need to order a size down. But Isme, despite this focus on the correct size, is shtum on the subject.
So, not just Carol V who's a bit of a hypocrite, then...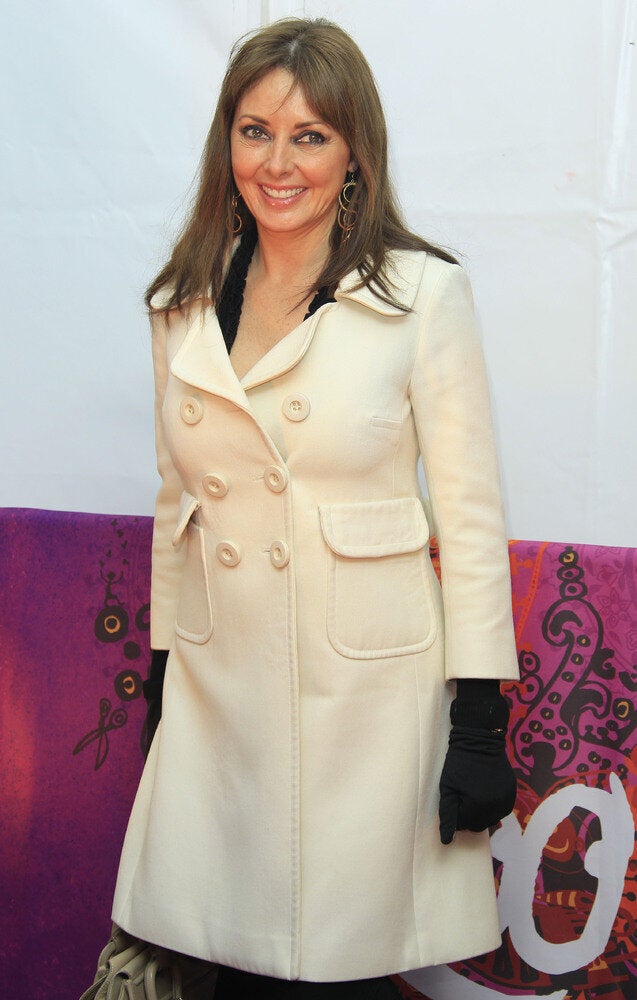 Carol Vorderman