So you're engaged. Congratulations! And now you're both off on a rollercoaster of wedding planning to make sure one of the most important days of your life goes without a hitch. This is also a time when you realise you have a wonderful excuse for a holiday of a lifetime.
Today's honeymooners are spoilt for choice when it comes to destinations, resorts and romantic extras, everything from his 'n' hers massages to candlelit dinners on a castaway beaches. If anything, this makes the choice even more baffling.
I've been writing about honeymoons for the best part of 20 years. Here are my top 10 tips for selecting a trip that will suit you both.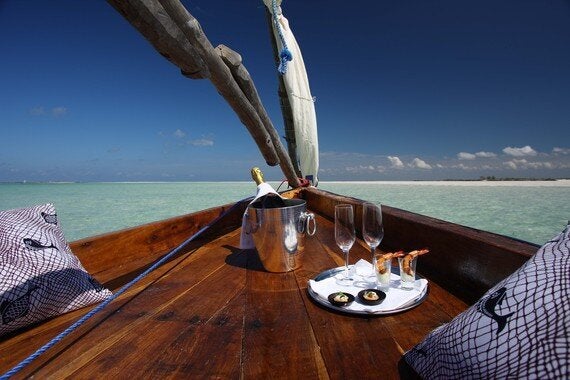 1. Pick the right destination
Destination is key. I think couples are split into two groups: those who know exactly where they want to go, which makes things a lot easier, and those who have no idea. If it's the latter, ask yourselves first what type of honeymoon you want. Do you want to flop on a beach, or explore a city? Do you dream of tropical sunsets, or taking a riverboat up the Amazon? Try this honeymoon quiz to get started. Even if you do have a clear idea of where you want to go, seek out an expert as they will lead you to the very best sights, accommodation and romantic experiences.
Most couples get married in the late spring and summer, but many destinations aren't at their best at this time of year. Check out the weather at your chosen destination and get an honest answer from a trusted source. If it's not in season, you could always opt for a mini moon for a few days immediately after your wedding and keep the honeymoon proper for a later date when the weather is at its best and you're less stressed and exhausted after your big day. This is an especially good idea if you want to go on an adventure or safari honeymoon, which can be demanding. Check out this month-by-month destination guide.
It's a good idea to set a honeymoon budget early on - and try to stick to it. These days there are many incredible places to experience on a more modest budget as standards of accommodation improve across the board - see this selection of packages from Mallorca to the Maldives. If you really want to go beyond what you could ever afford yourselves, set up a gift list with a tour operator and invite your friends and family to contribute. In years to come, you'll cherish memories of a hot air balloon ride over Africa more than a toaster!
If you simply can't decide what type of honeymoon you want and feel like you want it all, then consider a two-centre, or even three-centre honeymoon. There are many combinations that work well in times of flight connections including Tanzania and Zanzibar, Sri Lanka and the Maldives and New York City and Bermuda. If you and your fiancé want different things from your honeymoon, then try and build them all in, whether that's spas, shopping, trekking or a villa with a private pool. A canny tour operator will be able to tailormake a memorable honeymoon for you with all these facets.
5. Book with a tour operator
If you are well travelled, you may feel confident booking your holiday independently using the web, however this may be the time to treat yourselves to the expertise and influence of an experienced tour operator. They will lead you to experiences and resorts that you hadn't considered and make clever destination combinations. They may also be able to include many honeymoon extras from airport lounges to romantic dinners. If you do decide to book direct with a resort, make sure that you tell them in advance that you are newlyweds as most good resorts make that extra effort to treat you like VIPs.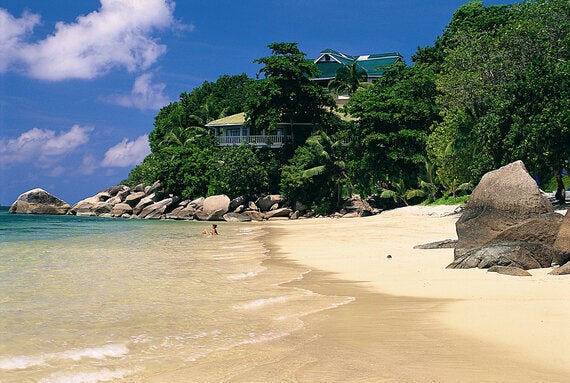 It's a good idea to book your honeymoon several months - at least - in advance to ensure you get the hotel, flights and experiences that you want. Booking it well before the run-up to your wedding removes one big potential cause of stress. It also gives you something to look forward to and you may even bag a better deal by booking in advance.
7. Upgrade your honeymoon wardrobe
I'm sure that no bride needs an excuse to buy a fabulous new honeymoon wardrobe, but like everything else with your wedding, it's best to stick to a budget. Investing in just one piece of quality swimwear will pay off. Companies such as Simply Beach, Tallulah and Hope and Heidi Klein are all great for year-round finds. When selecting your honeymoon wardrobe, try and work around a few complementary colours. Invest in a glamorous sun hat for sun protection and style and check baggage allowances, especially on budget airlines. Finally, always carry the basics in your hand luggage. I know couples who lost their luggage and had to wear their 'Just Married' T-shirts for the first three days of their honeymoon!
8. Capture those memories
This is the time to invest in a quality camera and video to capture all those precious honeymoon moments. Make sure it's easy to use and easy to carry. And have some portable disc space so you can back up your images as you go, even if you can't get online.
9. Consider getting married abroad
Getting married abroad can be considerably less expensive than a wedding at home with dozens of guests, and there is now more choice than ever before. Popular destinations where it's easy to arrange a legal wedding include Italy, Greece, Cyprus, Mauritius, the USA, the Caribbean, Thailand, Bali and Sri Lanka. A wedding in Sri Lanka followed by a honeymoon in the Maldives (where you can't get married) is a popular choice. And marrying overseas these days doesn't mean to have to do it alone. Many couples arrange for family and friends to come too, and modern etiquette doesn't mean that you have to pay for everyone's flights and accommodation. More advice here.
10. Sort out the boring stuff
You may have poured all your creative energy into making your honeymoon your dream trip, but you won't be going anywhere unless your passports are up to date and you have the necessary visas. Travel insurance and vaccinations need to be planned, and it's worth checking out foreign currency deals, the use of mobile phones abroad and making your airport experience the best you can with good airport parking, hotels and lounges. See this checklist.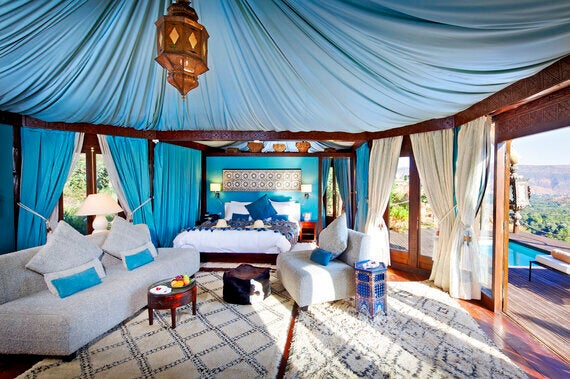 Related