'Love is the answer and you know that for sure. Love is a flower and you've got to let it grow.' - John Lennon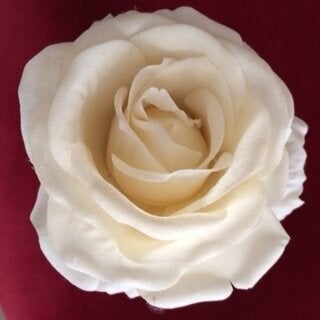 As this is my final blog of the year and the festive season is upon us - I began to reflect on the @600 likes I had on my last blog for Huffington Post about how 'your thoughts create your life' and that everything in the quantum universe is connected including us. This message has obviously struck a chord with many readers. So I began to realise if we could all unite and consciously create the world we want by bringing love to others through words and service, we can amplify that light inside us all to truly shine as we are all connected to that universal energy called love. We can then bring change for the better. I am not religious but we are all spiritual and I do believe that Christmas has a great way of bringing people you love together the world over and isn't that just the best way to end the year? Christmas to me is more about what's in your heart. Life is a gift and what better way to remind yourself to celebrate, rejoice and be happy than at Christmas?!
I'm an Aquarian and the new Aquarian Age is nearly upon us and I believe that we are coming into a new era of change in our values, community, unity and integrity; where people are already beginning to question old out moded beliefs and ways of thinking and are looking for deeper meaning in their lives (please read my blog Jan. 30th 2013 - 'Meaning' is the new money'). As Melinda Gates said 'Make time for quiet self-reflection. There are distractions everywhere and you need to connect with nature and quiet truths to live a meaningful, balanced life.' There are messages everywhere and synchronicities - you just have to be open and aware of them and you can only access them by creating space for a new way of thinking. What you focus on expands - so train your thoughts - it takes time and practice but it's well worth it!
So my wish for you this Christmas is that you can begin to train your mind consciously focusing on what you want. Let me know how you get on - I'd be fascinated to hear. If we all do this together we can make the world a better place for us all to live. We need to bring back values. Where war is not the answer. We need to build and take care of our communities by investing in the infrastructure for people to thrive. We don't want children going to bed hungry. Taking care of each other; taking care of the enviroment and our communities with the right mindset. Our minds are so powerful but we're not taught how to think - if we can do this on a global level we can make the world a better place!
Wishing you a great Christmas full of joy and love and I leave you with a few inspiring quotes that have helped me - I hope you find them helpful too.
'The great quantum discovery is that Mind, not Matter, is the key prayer. When you master your mind, you master your life.' - Dianne Collins
'Relationships are mirrors. Conflict is a good thing. We attract what we need to heal.' - Louise Hay
'This mind is the matrix of all matter' - Max Planck
'Few are willing to brave the disapproval of their fellows, the censure of their colleagues, the wrath of their society. Moral courage is a rarer commodity than bravery in battle or great intelligence. Yet it is the one essential, vital quality for those who seek to change a world that yields painfully to change.' - Robert F. Kennedy
'What happens when a man stands up and says enough is enough?' - Martin Luther King Jr.
'War is not the answer, because only love can conquer hate' - Marvyn Gaye
'All we are saying is give Peace a chance' - John Lennon
'The world is changed by your example. Not by your opinion.' - Paul Coelho
'Our thoughts create our reality and yet our thinking remains entrenched in a bygone era' - Dianne Collins
Here's to consciously creating change for the better and a great 2015!