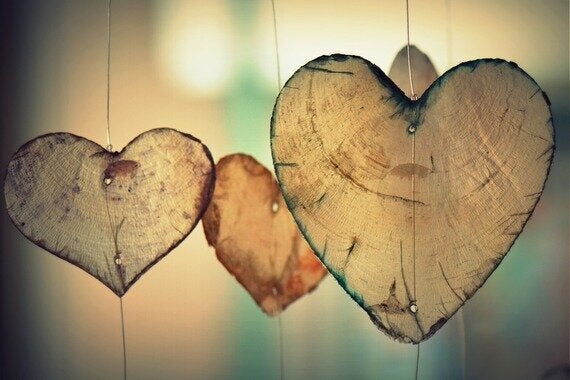 So, (thankfully) the Black Friday frenzy has been and gone, Christmas tunes are playing unashamedly in all the shops, and there's a definite whiff of mulled wine and roasting chestnuts in the air. Yes, December has firmly arrived.
While it's a hectic time for many of us getting cards in the post and making plans with our nearest and dearest, not everyone has family to surround themselves with this Christmas, and for some, the holidays can be especially hard.
Like me, you might feel more compelled to help out in your community at this time of year, even if it's simply an hour or two when you're not with the family. But what can you do? Well there are plenty of small ways you can make a big impact - helping to reduce isolation, provide basic care and raise vital funds, and it doesn't take a huge commitment.
I've gathered together 7 ideas for seasonal ways you can give a gift that costs absolutely nothing apart from a few hours. There's some websites listed at the end to help you find the right local charities to donate your time:
Packing wellbeing or food hampers
After goods have been kindly donated, they'll need sorting. Whether it's wellbeing packs or food hampers, you can spend a day organising Christmas donations that will go to those who are at the point of crisis at this time of year. These packs often provide food and other basic supplies to meet community needs, and can really offer a lifeline.
Help organise a Christmas party for the elderly. There are millions of elderly people who live alone or aren't lucky enough to have a network of friends. You could help to host a charity Christmas meal on the run up to the big day, serving food and drink, but also befriending guests and making them feel at home.
Help shoppers with their Christmas preparations and gifts by packing their bags at the supermarket - in return, you can raise some much-needed funds for charity.
Giving families toys and gifts
There are hundreds of Christmas appeals at the moment, for charities that will distribute donations to families in need, both at here and abroad. The stories of children that are unlikely to receive anything on Christmas morning are heart-breaking. See what appeals you can find in your area.
Fancy yourself a bit of a singer, or just love hearing those Christmas classics? You could volunteer to join in with the carols, or collect donations for charity in a bucket while the tuneful sing.
Host the Christmas pantomime
It might be a bit late to land yourself a starring role in the annual panto, but you can still join in the fun. See if your local charity is putting on an event where you could welcome guests, serve food, sell raffle tickets and maybe brighten up someone's day with a smile and a chat.
If you're willing to give time on the big day, you can help cook and serve up a meal to those in the community who might otherwise spend Christmas alone. It doesn't need to be a whole day - a few hours will make a difference, and you never know - this could be the most rewarding and inspiring thing you'll do all year.