Sex at the best of times can be complicated. It can also be controversial. As a photographer and filmmaker working on my projects in the legal brothels of Nevada, I have discovered people with strong negative opinions about what they do. My latest project Precious has received a lot of favourable press, but also generated many comments from people who are still not able to understand it, or don't want to. Having returned from New York for the opening of the show at Nailya Alexander Gallery, I was delighted to discover Come As You Are, a feature film about the quest for three disabled men to be able to have sex at a brothel. Although it takes a film about disabled people to illustrate a positive take on prostitution, the message is still the same.
The inspiration for this film is an incredible man called Asta Philpot, now thirty-one, who was born with 'Arthrogryposis'. He is unable to move his arms and legs and is wheelchair bound. His family and carer have enabled him to have as much of a normal life as possible, but one thing he really wanted to do was to have an intimate sexual experience. Although he has little physical movement he can feel everything. When he was 24 and on holiday in Spain with his family, they decided to take him to a local brothel. He says it felt like walking into a sweet shop. A flock of very attractive women were eager to give him intimate attention. He crossed over the threshold and has never looked back. He describes the experience as making him feel human.
This empowerment and feeling of confidence is what every human being strives for. Asta describes sex as "a therapy helping the mind, body and soul". "Having attention from a woman, coming close and being able to smell her perfume" is priceless. This is an extraordinary thing for someone in Asta's situation to be able to experience without any complications.
The women who accommodate these needs are always caring and understanding and many are quite phenomenal themselves. They try to meet every individual's requirements, not just for disabled people. Writer and working girl 'Sonja', whom I met at the Dovetail Ranch told me "Just yesterday I had a man whose wife had just passed away. He needed to cry in somebody's arms. This is so much more about the human interaction, physical touch and being given attention, that's why people come here. That's what we do here, we have an exchange, and so a value is placed on the experience."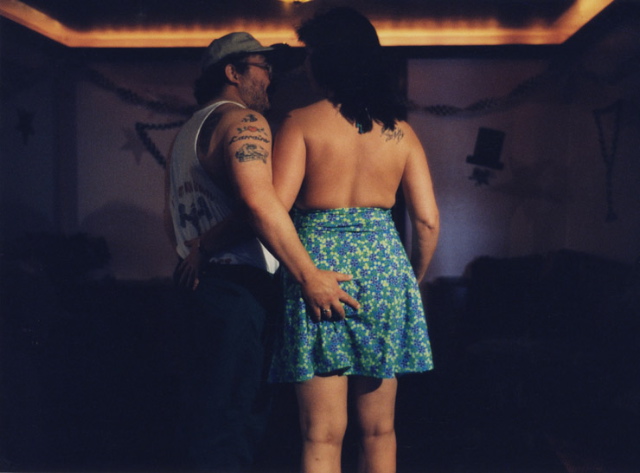 Asta's story reminded me of a disabled guy called 'Brian' who we filmed for the BBC documentary series 'Love for Sale'. It was unforgettable because it was so poignant, totally genuine, and the feeling of emotion and excitement between 'Norma' the working girl, and Brian, was undeniable. Brian was such a character full of cheeky repartee. He had been visiting brothels for fifteen years after he had become severely disabled by a car accident. I remember the tears I felt from behind the camera, and even now when I look back at this scene I am overwhelmed with emotion. Such an important part of life that can be shared by everyone despite disabilities
I challenge anyone who is not touched by this film clip, visit it here.