Everyone loves cheap flights and everyone wants to know where to find them. This guide to flight comparison sites will, hopefully, help you to find the absolute cheapest flights out there and ensure your itchy feet are cured at anytime.
This really is a go-to website when looking for cheap flights. I think it's good for most types of travellers, but is especially good for people looking to go on backpacking trips, mid-week breaks or are just flexible with dates in general. The best part about Skyscanner is that it will tell you the cheapest month of the year to fly and then the cheapest days within that month. You can also select 'go everywhere' and it will tell you the cheapest cities and counties all over the world to fly to.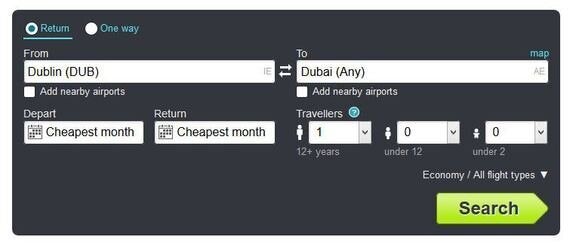 This site is powered by Google and is essentially an airfare shopping engine. It offers an advanced way to search for complicated itineraries allowing you to pick multiple destinations, your preferred airline and your preferred dates. While you cannot actually book flights on this site, it's a good starting point for your search.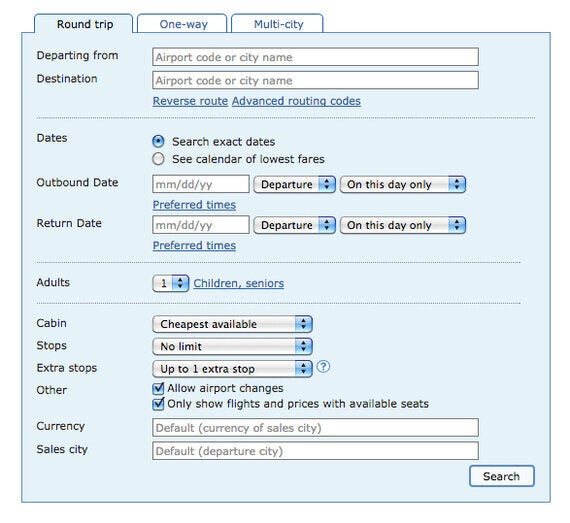 This new site lets you to search across airlines, travel sites and low-cost carriers to find the cheapest flight tickets then directs you to the companies that sell them. Once you type in where you want to go and what month, it will give you a range of dates over that period so you can choose the cheapest day to fly. The best thing? You can even search for multiple destinations such as 'Dublin - London, Paris - Dublin' in one search. Very few other sites let you do this.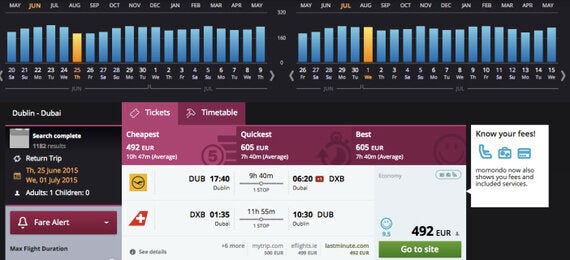 Kayak is a bit more no-nonsense than the others. It is perfect for people who know where they want to go and when. Once you these details, it will then go about to find you the cheapest possible deal for those exact dates (or +-3 days). Once the list of suitable flights come up, you can pick the ideal time range you would like to depart and return at, flight length, length of stopovers and choose from many other filters.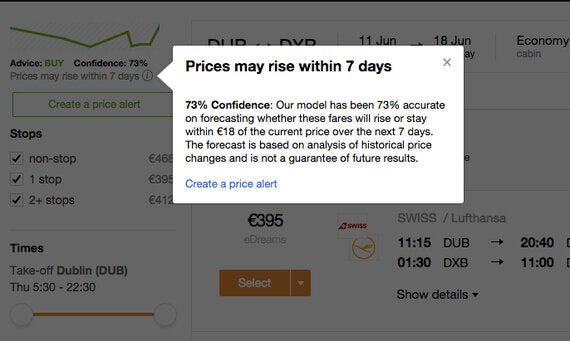 Adioso works like a dream for travelers with a very (and I mean VERY) vague idea of where they want to go. You can type in search queries in real language such as 'flights from Dublin to South America in 2 weeks' or 'flights from Europe to Thailand next Monday' and the best flight options will be shown to you. You can search by keyword, city or even just the general region. For backpackers on a budget, this site is amazing.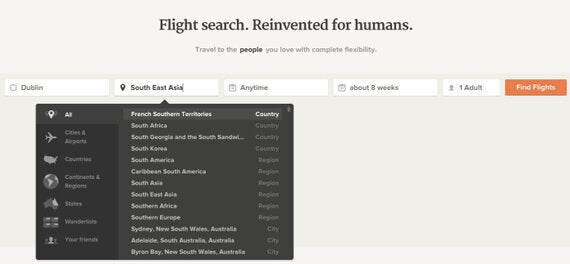 When Google bought flight software ITA (used by other flight comparison sites), the result was Googles own super fast search engine that has been getting better and better with time. You can choose how long your flight is, where it stops and how much maximum you are willing to pay. Once you pick your destination, the very visual flight map pops up and show you how much your flight will cost and how much flights to other destinations nearby will cost.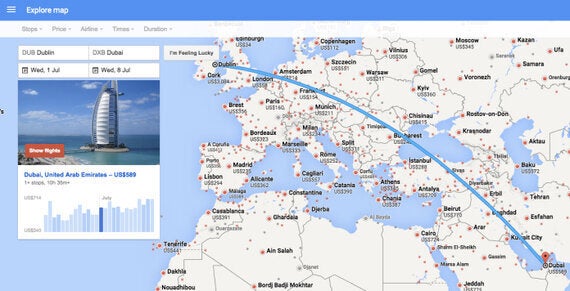 Flightfox is a totally new concept in searching for cheap flights...it uses other online users who consider themselves 'flight experts' to do the work for you! You upload your complicated itinerary and they will scour the internet for the best deals available. This is great for people who need good deals but don't have the time or know-how to find them.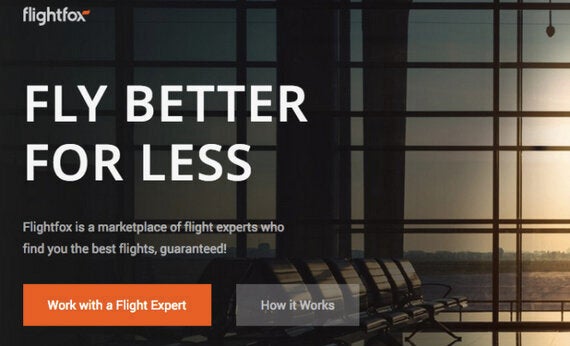 Other tips to finding the cheapest flight:
Delete those cookies: Be sure to delete all the cookies from your computer before you start each flight search. Otherwise you will start to notice the same flight price increasing each time you refresh your browser.
Go Direct: Sometimes the best way to find cheap flights is to go direct to the airline site, especially if you have a preferred carrier or are a frequent flyer and collect air miles. Another reason to go direct is that many flight comparison sites do not list budget airlines such as Canadian Affair, Southwest , easyjet.com and of course lest us not forget ryanair.com!
Sign up to mailing lists: Make sure to sign up to certain airline mailing lists so that you are notified of any special offers on routes you are interested in and any big sales the airline has lined up.
Follow airlines on Twitter: Another great way to stay up to date on deals is to follow airlines on Twitter. This will keep you alerted of any delays, cancellations, competitions, sales and anything else that could help you find a cheap flight or decide which airline is best to fly with.