Before coming to Koh Lanta last week, I really did't know a whole lot about the island. I heard it was a lot quieter than the likes of Koh Phangan and Koh Tao on the other side of Thailand and that it was also nothing like the rowdiness of Phuket. Having spent just under a week exploring the island, I now have a new found love and appreciation for this beautiful stretch of paradise.
Here are eight reasons to love Koh Lanta, at least in my eyes...
Unlike most of the other places I have visited in Thailand (or the rest of South east Asia for that matter) I love that you can find totally deserted beaches just a short scooter or boat ride from your resort on Koh Lanta. We rented scooters (super cheap at only 5 dollars a day) and toured around the island by ourselves. Less than 10 minutes away from the resort we were stayed at, we found a strip of beach with not a single soul on it, making for a great photo shoot spot. The near by islands were also out of this world, and just a short boat trip away.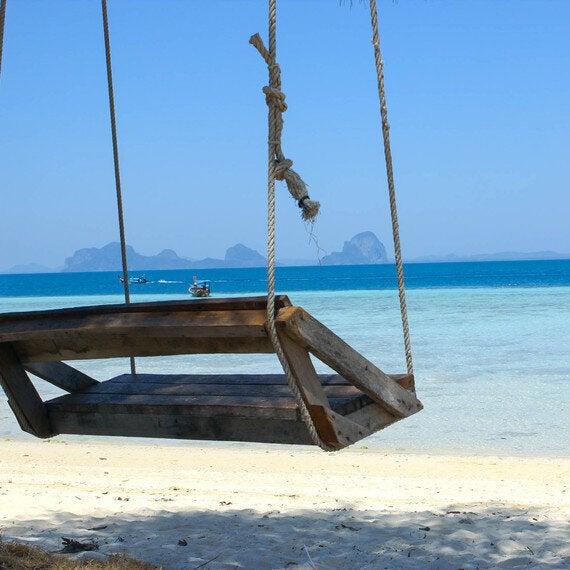 While on our whirlwind tour is the island on our cute little scooters, we stopped off at the Lanta Animal Welfare centre. I was worried it would be a very small and sad place, with big dogs kept in small kennels. However, from the minute we arrived at the centre, our silly misconceptions went flying out the window. The whole atmosphere in the place was so positive and happy. Run almost entirely by volunteers, whose smiles and positivity rub off on you instantly, it is the most wonderful place to visit. Check out the Lanta Animals Welfare site for more information.
Dotted the entire way along Long Beach, and pretty much every other beach on the main strip, you will find the cutest little beach bars with either wooden benches, deck chairs or super comfortable cushions in the sand. Serving up deliciously cold chang beer, sunset cocktails and great snack food to keep your tummy from rumbling while you wait patiently for the sun to set, these were my favourite place to hang out at on the island.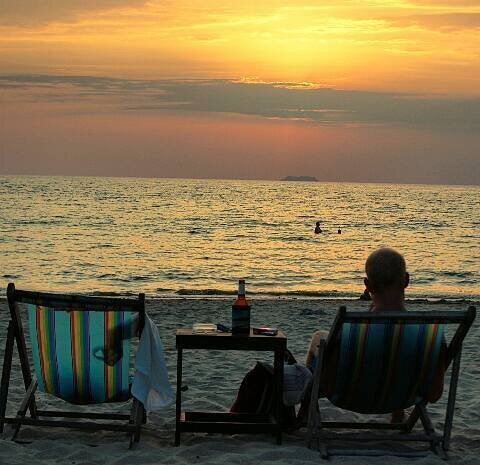 I honestly think this island has some of the most beautifully located resorts I have ever come across. On my first night I stayed in the Lanta Palace, where the swimming pool may as well have been on the beach and the sunsets were nothing short of spectacular. I then moved on to the Crown Lanta Resort which is located on it's own private stretch of beach and is pure luxury. With two huge pools surrounded by dense palm trees (making it magically feel like you are more secluded that you really are) and a swim up bar serving great happy hour cocktails, it was the type of resort which you check in to and never want to leave!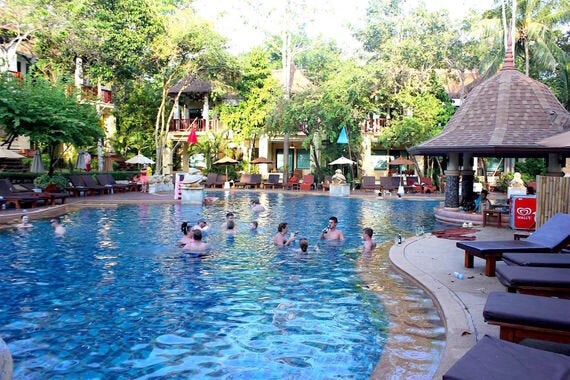 5. Interesting mix of cultures
One thing that makes Koh Lanta stand out from other island that may seem similar to the untrained eye is the interesting mix of people that live here. The three main cultures that live and mix here are Thai Muslim, Thai Chinese and Chao Ley (Sea Gypsies). We actually got to go to the islands annual Laanta Lanta Festival in Old Town yesterday which celebrates all people and cultures who live on the island and shows how well they all get along with each other.
On our four islands tour by traditional long tail boat (yet another reason to love this island - those boats must be the most instagrammed thing on the island!!), we got to go snorkelling at two different islands (more like rocky outcrops on the middle of the sea!) and saw a brilliant array of tropical fish including Nemo! We also got to go swimming in the most magical emerald cave, where the water glowed this crazy green colour an when you emerge at the other side you end of on this deserted beach. It was a real highlight of our entire stay.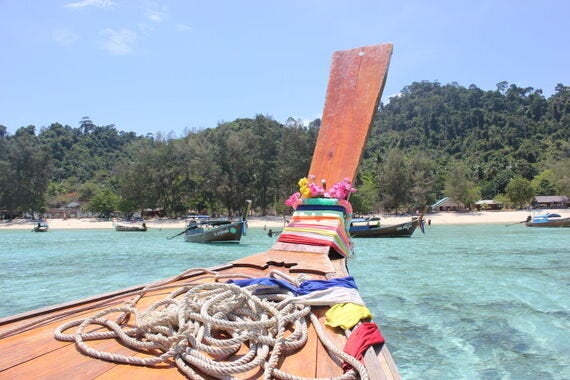 7. The relaxed atmosphere
Koh Lanta is totally chilled out. Even the music you here at the beach bars and restaurants is mellow. There are very few rowdy backpacker bars or dodgy all night joints, at least that I could see. The island is very family-friendly and also perfect for couples and even solo travellers looking for a bit of down time. There's very little beeping or noise pollution, especially once you get off the main strip. It really is the most chilled out piece of paradise, the perfect holiday spot.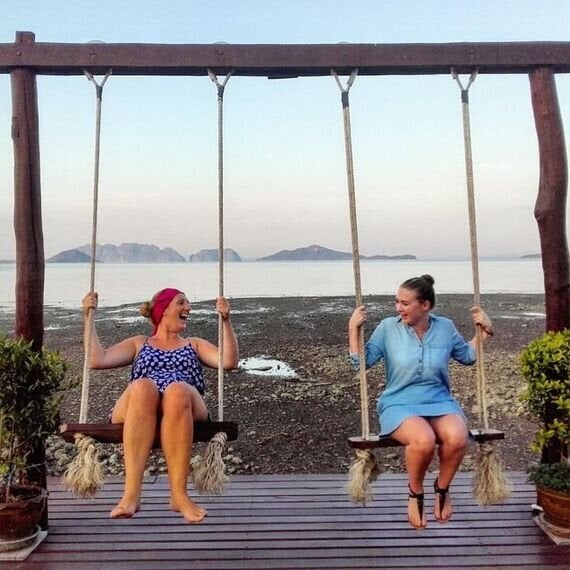 Ahhh the sunsets. Koh Lanta has the best sunsets in Thailand. Seriously. Every single night, without fail, you can sit on the beach and watch an over sized orange ball of fire descend into the horizon. Depending on the day or the amount of clouds in the sky, you will also be treated to an incredible light show after the sunset, creating just another reasons to LOVE Koh Lanta.