Are you a fan of popular culture? How about comedy?
Do you know that one of this country's best comedians performed a sell out two shows at Hackney Empire this weekend just gone, and has been working the comedy scene for twenty years, but you've likely never heard of him?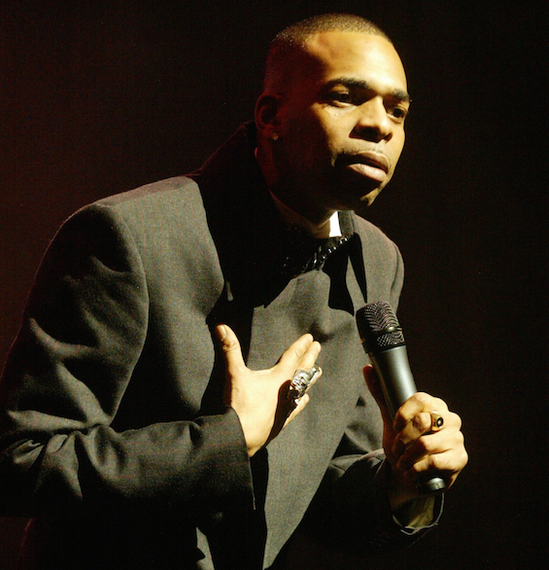 Slim at his Hackney Empire Sell Out Show- February 2015.
ALL PICS COURTESY TONY@BlackInk.
American comic Kevin Hart named him as his favourite UK comedian and he took his show Slim In Wonderland to Edinburgh in 2011 and The Scotsman gave him rave reviews 'Slim is hilarious'. Still bet you've never heard of Slim though have you?
His name is Danny Gray otherwise known by his stage moniker as ''Slim''. He performs comedy that anyone from any age, class or background would understand and find funny. Unlike many other black comedians, his set isn't funny only if you ''get'' urban culture. Slims jokes are all-inclusive and not solely about his black experience.
A lot of black comics on the London scene do, I admit, focus their sets around black cultural jokes that you have to know to understand. Slim isn't one of them. His set is totally diverse with jokes based around his family, airlines, sex, being a bus driver in his past, topical news issues and so on.
There are hundreds of urban and black comedy nights taking place right under your nose all over the UK. They are making loads of money. As mentioned above, Slim celebrated his twenty years in the industry at Hackney Empire, which was packed for two shows. It seats 1275 people at £25 per ticket. That's around thirty grand a show and sixty grand for the run in less than 24 hours!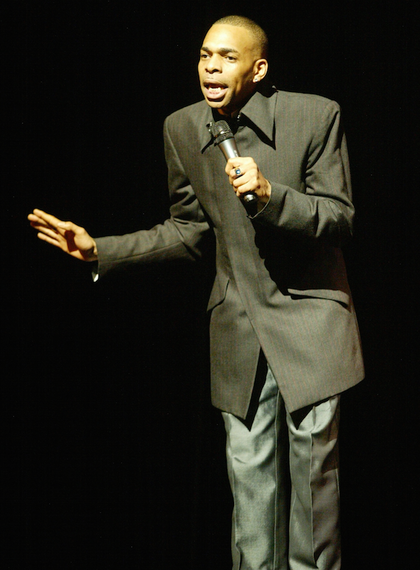 I imagine that mostly Londoners attended this. What about the fans all across the UKs urban cities that would make an appointment on TV to see this guy in action? How do they get to experience pop culture that they love and have paid their license fee to see? The license fee should mean that all communities and styles are represented. And Slim is bloody hilarious!
Lets put this in perspective; Radio 1- the national radio station plays what is considered pop culture music. In 2015 this is a healthy mix of hip-hop, R&B, grime and EDM. Even the Daily Mail runs numerous stories about young urban names like Kanye, Beyonce, Jay Z, Lewis Hamilton, Serena Williams and more. TV News shows across all broadcasters now have a very healthy mix of BAME presenters and talking heads. But put on any national TV comedy experience and its always nearly totally white male?
Look at the list below of top comedy earners in 2013. We thought the music and media industry's diversity record was bad but in the comedy world it is astounding!
19 Marcus Brigstocke £0.35m
One single woman in a sea of white males. Not one ethnically diverse name amongst them?
What does Slim need to do to get a real main slot break? This week he received this e-mail from a very well known TV company that attended his show.
''...very much enjoyed the gig. He thought Slim was good, but perhaps not right for us on this series at this time. We always have other projects bubbling along and should anything come up that we think is a better fit, then we will get in touch''. LMFAO. Really?
He's performed in Jamaica, all over Europe including on USA airbases, United Arab Emirates and visited Los Angeles on 3 occasions. His TV and film credits include BBC2's sketch comedy show The A Force (1997 & 2000), Channel 4's Nights Out at the Empire (1999), BBC2's drama 'Attachments' (2002), ITV's Comedy Factory (2006), Voice of the LILT Parrot for ITV3 (2009) which he also scripted.Also Comedy Central Live At the Comedy Store and Jongleurs Live. Is he not diverse enough for you?
So, he's okay for cameo slots all over the place but still he's ''perhaps not right for us, not the right fit, blah blah''.
Just say it, he is black. Can the colour of a person's skin make them un-inclusive? Yes, in the UK it can.
Its true that even without TV he has made a great living from comedy for twenty years. Clearly he didn't NEED TV back then and doesn't need it now in order to earn money. But that's not the point. The point is when do his fans across the nation get the chance to see him on mainstream TV?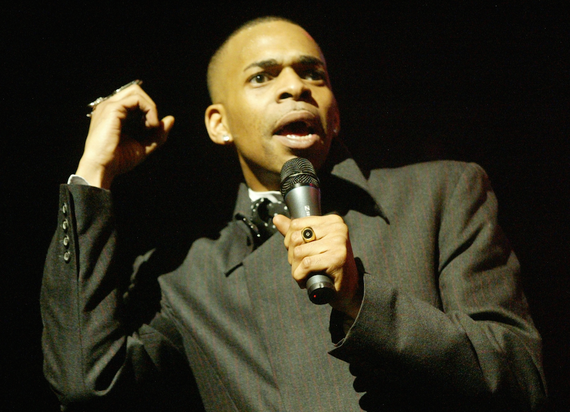 When does BAME talent get an equal playing field? How does an audience that may not have access to London, or the money to visit a theatre engage with him? If he can sell out established theatres doesn't a TV commissioner somewhere need to think 'maybe this guy has an audience and we can give him a bigger one and get great ratings simultaneously'.
Slim is known as the people's champion and 4 times voted the UKs best comic by his fellow comics, winner of multiple awards. Now 42, he performs over 200 live gigs a year up and down the UK both for 'Urban' and mainstream circuits, he performs in hotels, comedy clubs, nightclubs, theatres ranging in capacity from 100 - 3600. Over a year he probably performs to in excess of 40,000 people.
Top Shakespearean actress Janet Suzman angered many when she said theatre was intrinsically part of white culture and black people were not interested. Tell that to the 2000 plus black people that went to see a 20-year celebration of Slim the comedian last Saturday.
In an age where advertisers are falling over themselves to woo the young urban key influencers with big money for top of the range products, TV and the UK comedy industry is still stuck in the dark ages. Or not.
At 42 Slim still has a lot to say. More than that, better than peers half his age.
The travesty is that mainstream TV is still a farce.
Related