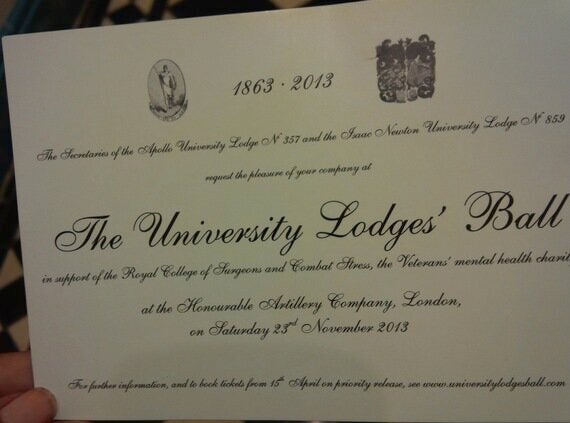 In another exploration of the hidden pockets of the capital, London360 explores the freemasons group.
If you believe the internet, this fraternal organisation has a lot to hide, whether it's the illuminati, the new world order or faking the moon landings -there's someone on the internet keen to link them to the freemasons. The fascination comes from the secrecy that surrounds the group, however, the freemasons at the the United Grand Lodge are keen to dispell these myths by welcoming the public into their impressive building.
Their UK Headquarters is an imposing building on Long Acre, in the heart of the West End, is not somewhere any Londoners would consider themselves welcome. Second degree freemason, Daryn Hufton- Rees explained 'this building is open to anybody, we have a museum that people can see, we have guided tours that take place two or three times a day, very open." Hufton- Rees was quick to dismiss the conspiracy theorists, joking that "we don't swear allegiance to some goat god, we're not going to try and take over the world. To be honest, it's difficult enough trying to run this place, running the world at the same time would be virtually impossible."
So why so much secrecy? This freemason claims that it's not about covering up their current activities, rather these traditions serve as a tribute to their past. "The secrecy element has developed from history, the reason it's still there is it's part of the fun of being in the club. Traditionally our group was for professional masons and if you were an incredibly skilled person moving from one side of the country to the other, the person on the other side, wouldn't know the truth in what you were saying, that you could cut stone to a certain extent, that you were able to move stone in a certain why. So different words were given to each other, different levels of handshake, different signals were used. These have sort of been absorbed into freemasonry, and we use them to show are other brothers where we are on the ladder."
However some traditional masonic practices have faded out of practice, including the white tie balls. This month they are reviving the celebration and everyone is invited. London360 will be filming the glamorous event so if you want to find more about this fascinating organisation, you can't put down the spy gear and slip into your tux and dress instead. The White Tie Ball will be hosted in the glamorous HAC's Armoury House on Saturday 23rd of November and tickets are on sale now.
It's not just about dancing or satisfying your curiosity, the event is fundraising for two fantastic charities, Combat Stress and the Royal College of Surgeons. Combat Stress offers support and treatment to veterans who leave the armed forces with psychological problems and try to intervene before these become depression, phobias, anxiety or Post Traumatic Stress Disorder (PTSD).
For more information and to get your ticket visit:
http://www.universitylodgesball.com/tickets.htm
- See more at: http://www.communitychannel.org/london360/news-details/1467/news-freemasons-open-their-doors-to-londoners/#sthash.Cfbl0Ru3.dpuf
Article written by young reporter Kirsty Morrissey for LONDON360
Jasmine Dotiwala is Exec producer of LONDON360.