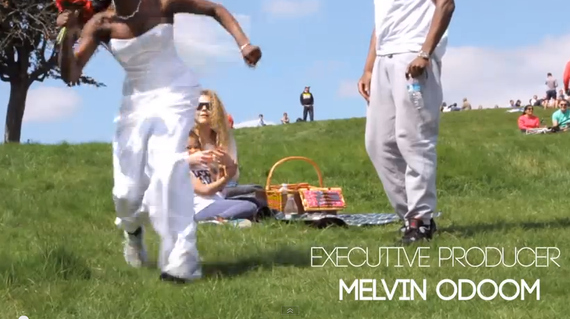 New Web Series YOMO Hit The Web This Fortnight.
ALL PICS COURTESY- BBC3, Sophie Waterhouse and Ment2Excel Digital.
Something that continues to frustrate many of us in the industry, are the media's laziness in only plucking out and promoting the same ''diverse'' young talent, over and over again as if only one exists out there.
There are literally hundreds of diverse young talented people doing exceptionally well out there, so please look further than the same old ones you catapulted to fame four years ago.
One young man that's making his moves both in front of the airwaves as behind is my old MTV presenter Melvin Odoom. One half of the KISSFM radio breakfast duo Rickie & Melvin- Melvin has just produced a new online web series titled YOMO - a pun of YOLO- which stands for You Only Marry Once.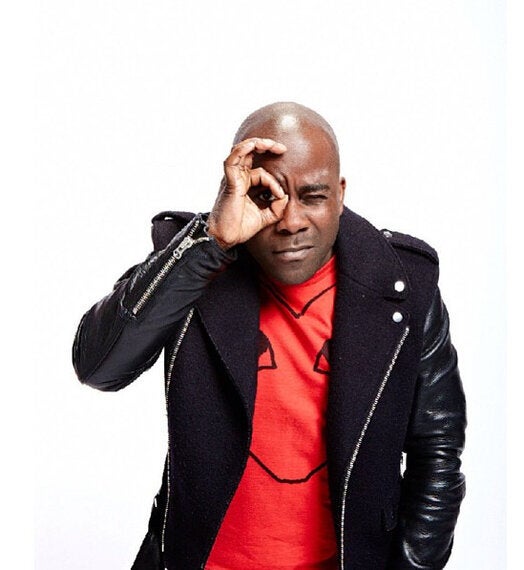 KISSFM Breakfast Show Host Melvin Odoom produced YOMO.
It's been an eclectic but wonderful year for web TV series with the speed of social media and online content blindingly fast.
So many young people globally, are only accessing TV content online, and mainstream broadcasters for a TV transmission pick up many online series too. Much of new local London TV channel London Lives' RAW strand in the evenings started online as web series.
However many questions remain unanswered. Will web series gather bigger audiences than their older broadcast parents? Will web series ever make any real money? How do web series jump to TV? Will web series continue to e an established route to ''real TV''? How will you get your web series into the top ten lists? Will YouTube content quality cut it for serious production companies? Can web series attract a large audience daily/weekly?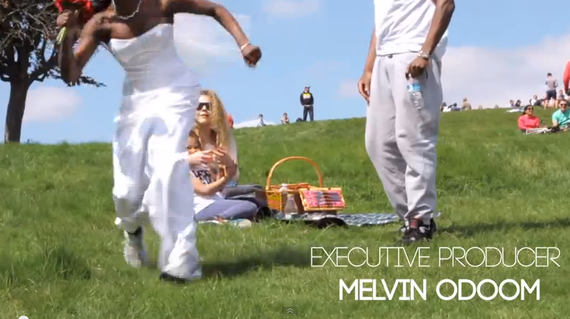 For now, these questions are redundant. Young ambitious content makers are making it happen and this fortnight Melvin Odoom was one of them.
Following a private screening of his pilot episode of YOMO at Channel 4 headquarters last week, Industry professionals had the opportunity to ask questions and give comments. The general consensus was that YOMO was a breath of fresh air that succinctly captured the essence of Britain's rich diverse communities and that this story would most certainly make easy and essential viewing.
A typical quote from the evening sounded like this ''As creative's we had become frustrated at the lack of diversity on our screens, so rather than moan and wait for someone else to provide the opportunities, we wanted to do something about it. We created Ment2Excel Digital to provide a platform for shows like YOMO! Ghandi said, "Be the change that you want to see in the world" - We are working hard to be a part of that change''.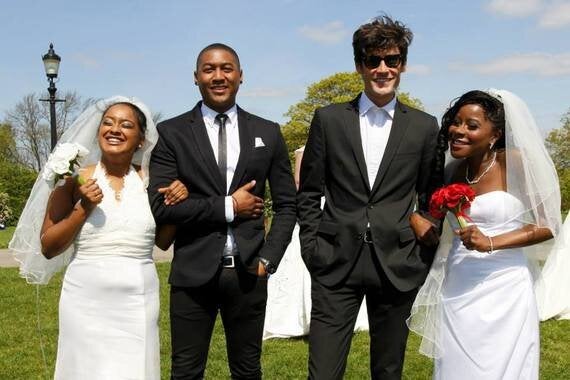 Created by Melvin's sister Yonah Odoom and her friend Moshana Khan from North West Actors, the comedy centres around two young women living and loving in London - trying to find a husband. Both are fast approaching thirty, and the reality of being left on the shelf - is becoming just that - a reality. Determined not to grow old as lonely spinsters with just themselves and a cat for company, they decide to go on an all out assault to find their future husbands.
For Yo & Mo marriage is for life, therefore they are determined to make sure it's with the right guy, even if it means meeting all the wrong ones!
Lenny Henrys 'Act for Change' has recently highlighted the problems faced by ethnic minorities in the media. Not only is the conception of this show - proof of those issues, but its presence also offers a solution - independently produced shows.
Melvin said of the show "YOMO is funny and smart, and is the type of show that has been missing from the landscape. I love the fact that rather than waiting for opportunities, the girls went out there to make it happen. This is the future"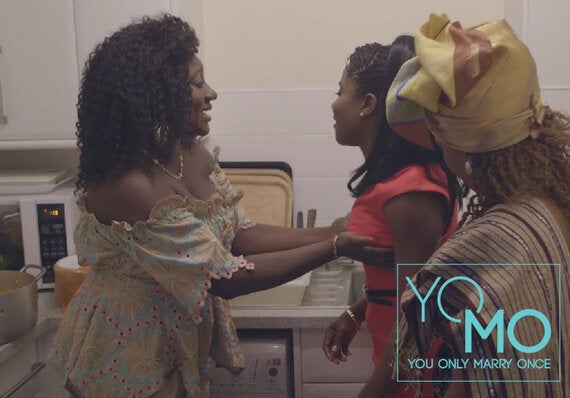 I sat down with Melvin to talk about YOMO and what inspired him to make it? ''The web series was written and created by my sister Yonah Odoom and her best friend/actor buddy Moshana Khan. Being single girls they were getting pressure from their families on finding a husband and settling down! It's quite common especially for women their age (ahem!) - Anyway they thought they would document some of their experiences as single women looking for love. They are both very talented actors and writers, so when they came to me with the idea, it was a no brainer. A lot of the times actors of black and ethnic minority descent do not have as many opportunities to play multifaceted roles, and when they do the roles can be clichés and stereotypes, we wanted to do something which broke out of that box''.
Don't worry though, Melvin isn't thinking of chucking in his (Don't Sweat The Small Stuff- BBC3),front of camera roles for behind ''I still love presenting, and haven't got any plans to stop! But I have always at some point wanted to get involved in producing shows. One of the other reasons for the birth of YOMO was because of a conversation that Yonah, Moshana and I had about the lack of diverse roles available for black and Asian actors. We came to the conclusion that the way forward was to create your own show. So we enlisted the help of Russell & Nana at Ment2Excel Digital and the YOMO journey began!''
A lot of online TV series have been made this past few years about the Nigerian community- its interesting that their time now. But Melvin's not trying to change any stereotypes.
''We weren't really out to change any misconceptions; we just wanted to tell our story. We think there are funny stories out there, regardless of your culture!''
The unusual spin this web series has, is that it easily blends the second and third generation of British immigrant youth into the same story, and is truly reflective of London's youthful friendships regardless of cultural backgrounds, specifically the interaction between Asian and African relationships. ''One of the things that Yonah and Moshana have found through their friendship is the amount of similarities between both families. Moshana calls my Mum "Mum" and vice versa! She's at home in our house, eating jollof all the time (maybe too much!) - When different communities start to look closely at each other, you notice that there are usually more similarities than differences!!''
Like many a new creative arts project Melvin has been tenaciously resourceful in having this web series made ''in order to make it happen, we had to fund the pilot ourselves. We are now looking for investors as well as going down the crowd-funding root. The model for funding shows is definitely changing, and with names such as Spike Lee going down this root, it makes it even more credible! So watch this space!''
You can watch YOMO | Web Series | Episode 1: The African, Asian Persuasion, here:
http://youtu.be/GuNOiOuFoEg