He's back, seemingly a lone, tenacious crusader pitted against the dark monopolising forces of the UK music business. Alan McGee [www.huffingtonpost.co.uk/alan/], the man who gave us Oasis, Primal Scream and The Jesus and Mary Chain on Creation Records, has returned to the musical fold, which - for anyone even remotely interested in British music - is a welcome development.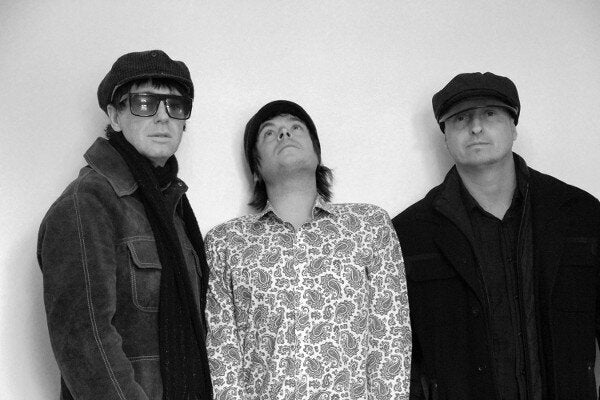 With new label 359 Music, McGee has utilised his acumen to sign Gun Club Cemetery (pictured), a three-piece outfit whose classic rock sound pricked McGee's 'golden ears', ears which are still attuned for sounds that ennoble and, crucially, sell.
Fronted by Alex Lowe (previously signed to Creation with Hurricane #1) on vocals (left) - with Nick Repton on bass (centre) and Colin Ward (right) behind the drums - Gun Club Cemetery hit the ground running with a melodic brand of rock'n'roll.
'We're a new band and are quite heavy for a three-piece,' says Lowe. 'I mean, we ain't no Motorhead, but we do rock.'
They're a band with a simple remit and a debut album that, refreshingly, cuts to the chase. 'Our debut album will be self titled. We went through lots of names but couldn't agree. It took 10 days to write and record, so it's rock'n'roll with a couple of nice ballads,' says Lowe.
'When rock'n'roll began, circa 1956, you had all these unique guys like Elvis and Little Richard, but nowadays it's just your next door neighbour wanting to be a rock star, which is lame.'
Which is where McGee comes in, towards whom Lowe is generous. 'It's great to be working with Alan again. I'm so glad he's back in the music business because it truly needs a kick up the arse, and he's the man to do it.'
Among their influences, Lowe and Repton cite Elvis, Little Richard, Jerry Lee Lewis, The Beatles, The Rolling Stones, Fleetwood Mac, The Stone Roses and The La's.
'Music has been up and down like a yo-yo since 1956,' says Lowe. 'You get your bad times and your great times in this business. The same can be said about any other industry.'
He agrees the over-crowded online world has reduced artistic endeavour to an almost thankless task. 'The internet has changed this industry forever and I am still making up my mind if it's a good or bad thing.
'Anyone nowadays can be a star which has ruined it for a lot of people. You don't have to be unique anymore. The reason I took up music and played guitar and became a singer is because I was a lazy bastard and didn't want a 9 to 5 job. Music is the only thing I'm really good at. I can't do anything else. It's a gift. And I'm grateful to whoever has given me that gift.'
And what of industry awards? 'Awards mean nothing to me,' says Repton, 'but doing what I love doing means more than anything. That's the buzz, not a statuette that gathers dust on a fireplace. And getting signed to a label in this day and age, that makes me proud.'
With the worlds of fashion and music forever intertwined, Lowe would rather bands perfected their art before pushing an image, which is what Gun Club Cemetery have done, and in so doing have secured a rare deal with Mr McGee.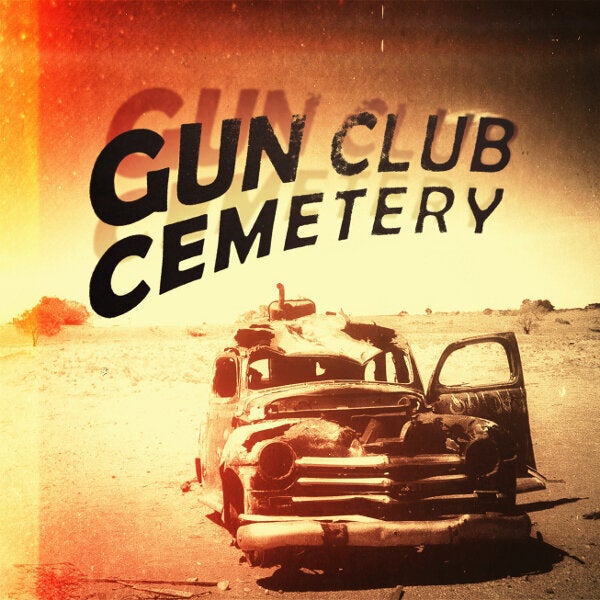 'The 359 label is a great concept at a time when there's too much reality TV, with kids getting brainwashed by the glamour of it, thinking it's cool to sing in dogshit bands that do shit harmonies,' says Repton.
'The industry has been murdered over the past 10 years, so it's important to push the boundaries. The Beatles were great at doing that. Personally, I think they set the bar.'
Make no mistake, Gun Club Cemetery back their new product with exemplary live playing. 'You have to get the best out of yourself as an artist,' says Lowe. 'Boundaries have always been pushed even in the days of Beethoven and Bach. But I always loved the old rock'n'roll and rockabilly sound when I was a kid, and then I discovered The Beatles so I was inspired by American and British artists. America had The Monkees and we had The Beatles, so we win that one. But then again, in the 1950s we had Cliff Richard and they had Elvis. So that levels it at 1-1,' he laughs.
'All that counts to us are the fans,' says Lowe, 'the ones that dig what we do and come to our gigs. We have been rehearsing for the past six months, but we'll be doing it regularly with tours coming up. We usually rehearse up in Scotland where I live. The guys love coming up here.
'We just want to stay here as long as we can and make as many albums as we can. I have 50 songs written for the next three albums, so we're not short of material. Music should be a laugh, fun and enjoyable. That's it.'
© Jason Holmes 2013 / jantholmes@yahoo.co.uk / @JasonAHolmes
Photographs courtesy of 359 Music