We have come full circle and it is time to remember. Only 60 years ago, one Elvis Aaron Presley made the trip to Sam Phillips' Sun Studio in Memphis with the idea of cutting a few songs.
The process was simple: he sang and then he paid. And the discs were cut. From the darkness of his lonely room he'd made the decision to step into the light, the idea being that one of those records, if given air play, would break him.
What happened thereafter is stitched into the fabric of western popular culture. But somewhere along the way that old route utilised by Elvis as a means of exposure was abandoned in favour of the quick fix and the even quicker buck, as technological advancements such as the CD and the MP3 file entered our lives by stealth. Like viruses.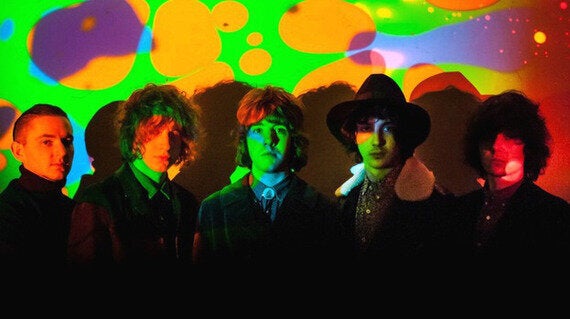 Consequently, the impressionable among us rushed to bin their vinyl collections in favour of these space-saving formats which uncluttered their lives while stripping them of meaning. They then grew comfortable in their existential desert and soon found themselves downloading music for free from the internet.
The end results? An erosion of critical faculties and the death of the music industry.
And in case we were unaware, it is dead, only the press has not bothered to write the obituary. It was slain by the hand of the music executive, a man who has done more to line his own pockets at the expense of our cultural common wealth than anyone. And with the advent of the internet, he helped feed a beast so ravenous that its consumptive activity has yet to be fully appreciated.
But the makers of music, the musicians, stooped and burdened, have been busy rebuilding with worn out tools.
Take a band like The Merrylees, a collective from Scotland whose line up is ever changing. With a nucleus of Simon Allan, Ryan Sandison, Lee Brown and Craig Somerville, they employ the use of guitars, drums, organs, harpsichord, lap steel and brass to augment their north-of-the-border sound, and in doing so have just been nominated for the Scottish Variety Award for best newcomers.
As musicians, they have grieved over the death of an industry that gave the world Elvis, Aretha, James Brown, Marvin, Stevie, John and Paul, Drake, Bowie and Strummer. But as the Brit Awards this week exposed, an odious tribe of impostors now picks its way over the bleached bones of the industry's carcass.
The Merrylees, therefore, rise to greet the dawn of an era of their own making, one free of the fraudulence of the technology-hooked mainstream that has long pushed throwaway music as would a network of dealers a consignment of opiate. But it's time to go cold turkey.
"The lines between music, film, art and literature have blurred," says Simon Allan. "It's important to get involved with other disciplines, and the way to get your music out there these days is by getting involved in other artistic fields. This area of music is just as important as the art work and the music itself."
The band is also reintroducing a secret ingredient: vinyl. "Releasing tracks on vinyl is perfect for new bands," says Allan. "It's a return to the proper method of music making."
The Merrylees plan to release their music in limited vinyl runs of 250, the decision having come as an epiphany or a call to arms. Yet, they're savvy enough to still rely on the CDs and downloads on which the public remains hooked.
With eclectic tastes that include folk, soul and funk and everything in between, they're a dynamic band whose forthcoming single Forever More is produced by Richard Hawley, while their debut single For You was produced by Bill Ryder-Jones. Having also supported Babyshambles, they've shared stages with Temples and Telegram, and this summer will support Paul Weller when he plays a series of UK gigs for the Forestry Commission.
"You need musicianship to fulfil ambitions like this," adds Allan. "This is just another test and a chance to play to audiences which are four to five thousand strong. And it's not about the money. It never has been. It's worth remembering that some of the best bands that have ever existed have faded into obscurity. The records they left behind are the very best."
The need to work productively and with consistency is also important. "Everyone in the band could happily spend the rest of their lives making music and not get any recognition because it's just about our love for it. And our sound keeps developing. From one month to the next, we do sound slightly different."
Necessity, after all, is the mother of invention. The Merrylees exhibit a precociousness. Sure-footed and aware of their own worth, there is no need for compromise given that the future musical output of these isles will be attributed to bands just like them. Bands who, in appreciating their heritage, were able to identify career pitfalls and assist in the return of value to an art form that has for too long suffered a calamitous debasement.
Follow the band @themerrylees
Photograph courtesy of Phil Jones & Bandwagon Music Management
Listen to The Merrylees here
Related