The uncontrollable forelock of hair is still there, but time has remade Dr Robert. Today, as the frontman of The Blow Monkeys, he is older, wiser, and when he speaks he's quick to laugh. But when he listens, it's with a quiet focus.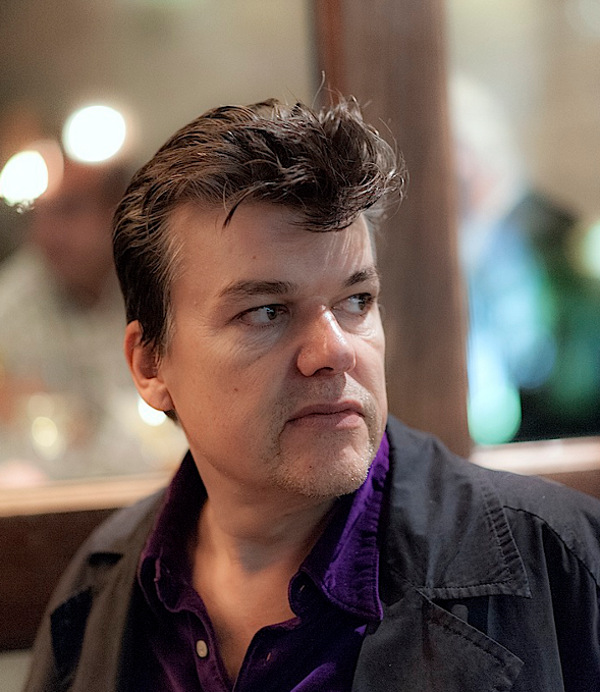 'I was shy when I was young,' says Robert Howard, looking into his coffee cup on a Soho evening, 'and playing music was a way of expressing myself.'
The Blow Monkeys were formed in 1981, but it wasn't until 1986 that they entered the collective musical consciousness with Digging Your Scene, their first hit. 'It changed everything for us. It was a hit here and in America.'
The Eighties, for all its aesthetic waywardness, was a decade which saw artists writing and recording a wealth of material as if the artistic process was going out of fashion. 'It probably was,' he laughs.
The band were ever mindful of image as a means to better promote the music they made. Their sound was pop, soul and funk, and a newer wave of rock that followed on from where The Clash had laid off. Dressed in well-cut threads with a gaze that could freeze an SLR's shutter at 15 paces, Dr Robert - along with his contemporary Paul Weller - helped personify the best of the decade's ambition.
'The Eighties was a political time. There was a real division between the Thatcher agenda and the rest, so you couldn't drift,' says Robert. 'Bands like The Clash had politicised me. The reality of my life in the Eighties was that I was living in Brixton and saw two riots outside my front door. I ended up writing about what I saw.'  
The Blow Monkeys were old school. They wrote, recorded and toured, and consequently survived; the original four-piece remains intact with Robert out front on guitar, Mick Anker on bass, Tony Kiley behind the drums and Neville Henry on saxophone. 
Having split in 1990, they reformed in 2008 and are now signed to Cherry Red Records, this year releasing the album Feels Like A New Morning, while Sony has repackaged a 3-CD career retrospective called Halfway To Heaven.
'It's a mistake to treat a record company as a life support network. You have to survive outside that. All you have is the music. And when everything else falls away, and you can't get nourishment from music, then you must stop.'
But Robert never did. He decamped to Andalucia in 2001. 'I went under the radar. I felt that I'd done my time in London. I'd had two kids and I wanted to get out, and so did my wife. I needed to refresh myself. So we bunked up in a village of 300 people, learnt the language and built a house.'
But this is the latest chapter in a long tale of nomadism. Robert was born in Scotland but has lived in places as disparate as King's Lynn, Australia, London and Oxfordshire. 'The Manor recording studio was close to my home in Oxfordshire. That's how I ended up playing bass on Paul Weller's Wild Wood (1993) and Stanley Road (1995). He was around the corner recording and was always sacking his bass players; his ever-changing bass players. I really liked that time. I ended up playing on The Changingman.'
And things had changed at that juncture, the arrival of The Stone Roses and The Happy Mondays having helped reflavour British music. 'I was doing an archaeological dig of my own into roots music. It was why I and The Blow Monkeys stopped at that point, in terms of being a band on a major label.
'I've made 12 solo albums and for each of those I've toured. It would have been just an acoustic guitar in the boot, then off we go. A hundred quid a night here, a hundred there. I loved it, because I'd never done it before. I needed to do that because there was an image of me from the Eighties, of me being the pretty boy frontman, which didn't do me any favours.
'I always secretly wanted to be like Tyrannosaurus Rex, playing that open-tuned, acoustic hypnotic thing. But people weren't expecting to see that when I got back on the road,' he laughs. 'I was always more Bolan than Bowie.'
He cites Damon Albarn and Jarvis Cocker as great modern songwriters and rates The Strypes as a band to watch. But it was his link-up with the legendary Curtis Mayfield for which Robert will always be remembered by this writer.
'In early 1987, Curtis was playing Dingwalls, and I went and knocked on his hotel room door on Tottenham Court Road. I gave him a cassette of a song I was working on and asked if he'd be interested in coming down to the studio. As I was sitting there, there was a knock and in walked Paul Weller with a cassette. He said "Hello Curtis, here's a tune I've been working on"...
'But Curtis agreed to come. He was a very sweet man. He was the most spiritual guy I had ever met within the music industry.'
The brief Mayfield/Howard partnership resulted in the song Celebrate (The Day After You) and cemented the band's reputation as an outfit unafraid to pay homage to the greats of the past.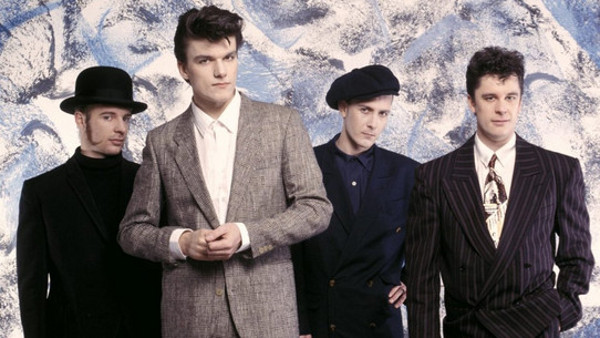 'I wasn't very good at being Mr Showbiz,' he says, smiling. 'I could have been bigger if I'd behaved myself. I could've been Mister George le Michael. But it was all bullshit. They kept telling me to tone down the politics.
'Fame as a celebrated musician means fuck all. We're all heading for the same place and we all come from the same place. Curtis knew that. He had no perception of himself as being someone special. He thought he was channelling things that were already out there.'
Robert agrees that no one wants the monopolising return of the major labels. 'They've largely lost the plot,' he says, 'which is a good thing.' With his kids having flown the nest, he's happily ensconced in Spain, but says he might make a return to these shores. 'I'm too young to retire and I want to get out there, which will mean coming back here for a while.'
He says he wants to get back into writing for other people 'because music is a full-time thing for me. If you're writing about love or the world as you see it, you can't get more relevant than that.
'I feel now that I'm better than I ever was because I'm more comfortable in my own skin so am more likely to make my own definitive statement as a musician and as a human being. I know what I want to do now,' he says, and then with a grin, adds, 'and I know it's too late to get a proper job.' 
For more information, visit: theblowmonkeys.com
Portrait of Robert Howard by George Stavrou / @GStavrouFoto
Photo 2 courtesy of diariovasco.com
The Blow Monkeys (supported by The Stone Foundation) will play London's Bush Hall on 8 November