It has been 22 years since the release of the landmark album Road To Freedom. Jason Holmes speaks to Femi Williams (aka Femi Fem), one third of The Young Disciples, about how the record came into existence.
It's 1990, a time when British music, emerging from the doldrums of the Eighties, possessed a renewed strength, forged by a collection of musicologists from the underground.
Femi Williams and Marco Nelson, two London-based DJs busy on the warehouse scene, were on the cusp of hitting a creative high point. For them, the Eighties had been about underground boogie and the start of house, hip hop and the search for hard-to-find music.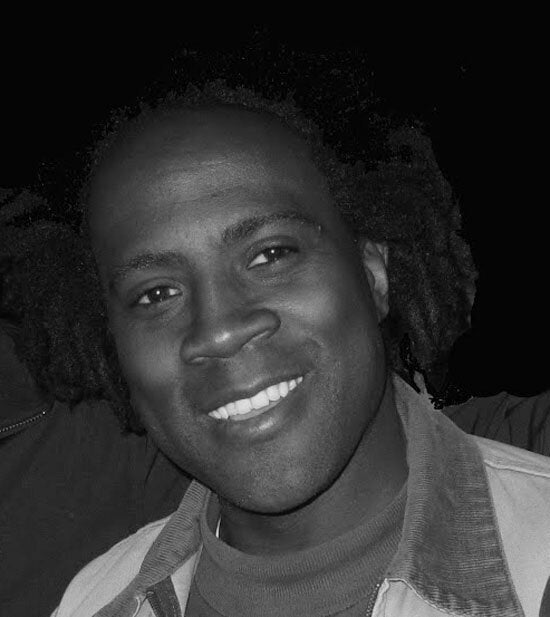 "We were London guys enjoying the soul from an African American golden era", says Femi, "and so looking back, Marco and I didn't really have a plan. We were just doing our thing, but then there wasn't a black music infrastructure. There were the few odd people about such as Central Line, Loose Ends and Soul II Soul, but not enough to be able to say there was an actual full infrastructure."
But as fate would have it, the two young Londoners managed to turn their DJing into a commercial venture. "We were part of an all inclusive but underground warehouse club scene which just grew and grew, all over London, Manchester, Liverpool, Bristol and beyond. Diane Brown and Barry K Sharp, Soul II Soul, The Brand New Heavies and Jamiroquai were all part of it. We began the multicultural and very mixed race warehouse scene in discarded warehouses and wharves along the Thames, in places such as The Paddington Bowl, which have since become gentrified."
In tandem with this vibrant club scene, Jazz FM, Choice FM and Kiss FM were the radio stations along with all the other pirate stations and sound systems of the day which were instrumental in broadcasting a wide spectrum of black music. "Back then, we were serious collectors of seven-inch records. We were deeply into elusive soul, funk and reggae (also termed 'rare groove'), and were going to record fares. We were discovering very cool funk 7s, and one of the artists we collected was Bobby Byrd, along with James Brown.
"Cliff White, the journalist, who wrote the sleeve notes for James Brown's records and was his friend, was amazed to discover we were listening to tunes so rare that even he hadn't had a chance to check them out, so he gave Marco the phone numbers of Lyn Collins and Bobby Byrd."
So it took a cheeky phone call from Femi and Marco to begin an enterprise which set the tone for the acid jazz movement. "One day we were at Marco's granddad's house, and we made a call to Bobby Byrd." The bold idea was to promote a UK tour with Bobby Byrd and the JB Allstars. "Bobby was a man possessed of a humble and beautiful soul and he helped us pull it all together. When the band came to the UK, it was a success."
As a member of Bobby Byrd's band came his stepdaughter, Carleen Anderson, whose talent as a vocalist and songwriter Femi and Marco were quick to spot. Soon after, The Young Disciples were formed, with Carleen, Femi and Marco writing, arranging and producing material for what became the album Road To Freedom [Talkin' Loud, 1991].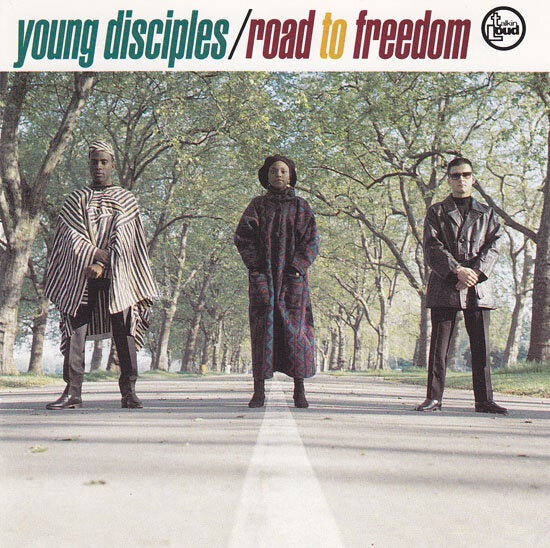 Recorded at Paul Weller's Solid Bond Studios in Marble Arch, guest turns included Fred Wesley, Maceo Parker, Steve White, Mick Talbot, Paul Weller and Max Beesley, and from the album came The Young Disciples' most famous hit, Apparently Nothin'.
"The Young Disciples were interested in whatever was new and good", says Femi. "At the time, bands such as A Tribe Called Quest, Teddy Riley, En Vogue, Soul II Soul and Massive Attack were part of what The Young Disciples were all about. We also looked back and drew inspiration from Miles Davis and Quincy Jones, all the way through to Stevie Wonder and Charles Wright."
So innovation was the inspiration? "Yes. Music is innovative at all times. Even now, you have to look for talented people through the mass of digital music, but they are there", he says. "My favourite bands of the past 20 years were trying to innovate and keep things modern, while drawing inspiration from the past.
"Right now, there are new bands and producers, beneath all the commercialism, who are doing interesting stuff, like Disclosure, Julio Bashmore, Jessie Ware, Tinie Tempah, Little Dragon, Miguel or a south London guy like Andrew Ashong. So music, for me, is never retro. No one can make a Seventies record better than Donny Hathaway or Marvin Gaye, so it's important that new sounds are created."
In reference to this, Femi admires the work of Gilles Peterson and Norman Jay. "The success of Gilles and Norman can be attributed to their representation of all underground music. There are a million underground acts around the world who have to send their music to someone, and Gilles and Norman are two influential focal points."
Further success came Femi's way when his Rotation spot at the Subterranea club won a MOBO Award in 1998. For the past three years, he has been musical director of Supperclub in west London, playing an eclectic mix of new and old tunes, while still keeping his hand in A&R and producing, and remixing for the likes of Randy Crawford, Mary J. Blige, Justin Timberlake and Beyoncé.
As a west Londoner, he remains in regular contact with the faces from the scene of 20 years ago, and is forever alert to burgeoning underground musical talent. "The Young Disciples has a funny way of turning up in my life every now and then", he says with a laugh. "I know the place and importance of The Young Disciples and it's an honour that people remain interested, and in many cases moved by the project. It's no longer the first thing in my life, but I'm very proud of what we achieved."
Photographs courtesy of Sharpeye & JAH
Related