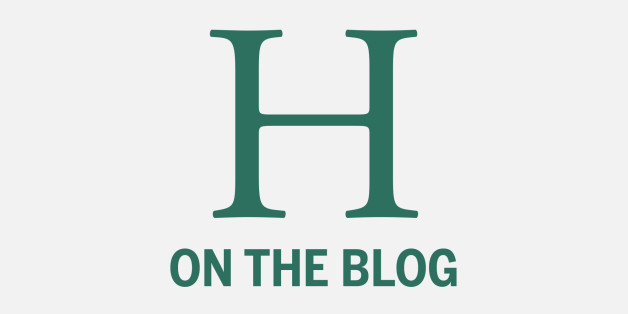 They like their music in New York City. It's the crucible of North America and has been the destination for every major cultural exodus. Part charnel house, part cauldron, it's the city of cities where art and finance shake hands with mutual respect. It's a place where things get done.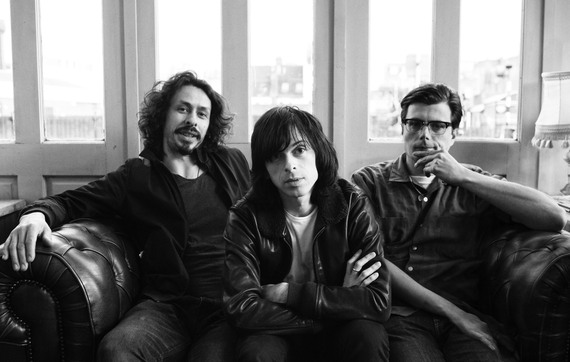 It's the first week of May and we're outside Santos Party House on Lafayette Street in Lower Manhattan with a copper sulphate sky arcing over New Jersey. The shadows lengthen and the crowds gather for Little Barrie, one of the finest British bands of the past two decades into which Barrie Cadogan pours his musical sensibilities when not on guitar duty with Primal Scream. It's rock at its best. But with a twist.
The trio comprises Barrie (guitar, centre), Lewis Wharton (bass, right) and Virgil Howe (drums, left) and they're their usual laidback selves an hour before the gig. Having just completed a run of shows on the US East Coast in support of their new album, Shadow - three years after the release of the critically acclaimed King Of The Waves - the band has been refreshed by the writing and recording of something a little bit more experimental.
Consider the compositional precision of Lalo Schifrin coupled with the distortive melody of the 13th Floor Elevators and you'll get an idea of Little Barrie's current muse. "For Shadow we were inspired by film soundtracks," says Barrie. "The 1970s sound saw some music producers use new techniques to achieve a purer sound."
This goes some way to explain the care with which Shadow has been put together. The album's elemental soundscape lends the music an expansiveness in which each song has room to breathe and bloom. As a result, the album flows with a profusion of r'n'b, psych-rock and funk influences on stand-out tracks like Bonneville, Sworn In and Pauline. Having also recently worked with Charles Bradley, Anton Newcombe of The Brian Jonestown Massacre, Andrew Weatherall and Pete Molinari, the band's camp is a much more fertile place.
"The atmosphere we tried to create is down to the form of production which allowed us a little bit more experimentation," adds Lewis.
Virgil agrees. "Shadow, for me, is an album that really swings. It's got a push to it." He espouses the virtues of composers Roy Budd and Lalo Schifrin for how they conceptually transformed soundtrack music and, in doing so, how music could be listened to outside the concise, three-minute pop song format.
The album was recorded and mixed in 17 days at Edwyn Collins' studio in London with his engineer Seb Lewsley at the dials. The whole album had been demo'd and rehearsed before they finally hit the studio in between Barrie's touring with Primal Scream.
Barrie cites Edwyn Collins and his technicians as people who contributed to the artistic integrity of the record and says the production sound of an album is dependent on the balancing act between producer and engineer and the roles they play in the process. When it's done right, it can produce gold. "A guy like Eddie Kramer who worked with Jimi Hendrix is an amazing technician, as was Shel Talmy who worked with The Kinks".
Little Barrie's is a sound that travels and, what's more, is appreciated in the US which remains a nation of musical fusion with rock'n'roll to the core the staple that informs Americans' musical tastes.
The band's label Tummy Touch Records is known as a purveyor of music in which it believes. "It's the opposite of the typical, cynical record company," says Lewis. "It's open-minded."
"We wanted to keep the spirit of a live performance in the album and capture a feeling rather than get everything perfect," adds Barrie. "Recording it felt like a radio session. As a result, this album is a bit more personal, a bit darker and moodier."
The call comes. It's stage time. The trio rise and stretch with relaxed urgency. "Our ideas have changed and through touring our performance levels have risen," says Barrie. "But the beauty of being in a band and having the freedom to write and record like this is that you're never satisfied with it. There's always more to do."
Two hours later and the skies are dark but the city is a little brighter. Little Barrie have risen to the occasion and sent a shockwave through the New York crowd. So catch these fellas live if you can, because music played like this truly is a dying art.
Shadow by Little Barrie will be released on Tummy Touch Records on 26 May
Photograph by Betina La Plante