"It's an Irish thing," says Paul 'Bonehead' Arthurs of one of this country's biggest exports, that curious outpouring of music that emanates from the north-west of England. "There isn't some magic fog sitting over the North West, but there is a lot of Celtic blood in the area."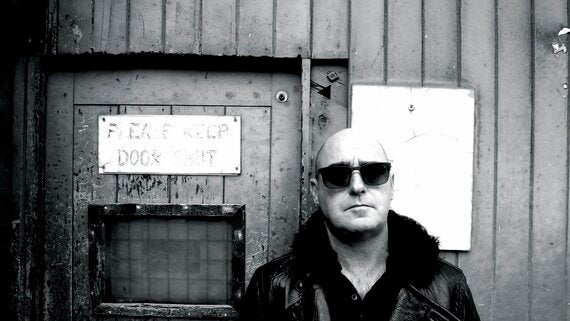 As one-fifth of the original line-up of Oasis, Bonehead played rhythm guitar in the band from 1991 to 1999, his decision to leave during the recording of Oasis's fourth album Standing On The Shoulder Of Giants owing to his need to spend more time with his family and re-engage with the world at large.
Today, an unassuming multi-instrumentalist at home in his native Manchester, the ex-plasterer and maker of rock history remains unaffected by any measure of fame that he undoubtedly enjoyed in the 1990s.
The Oasis the world has come to know, the stadium outfit fronted by the pugnacious Gallagher brothers, grew out of an original line-up known as The Rain, a band that comprised Bonehead, Paul McGuigan, Tony McCarroll and Chris Hutton.
When Chris Hutton quit The Rain in 1991, Liam Gallagher entered it, thereafter the band's name soon changing to Oasis, and with his brother Noel returned from an Inspiral Carpets global tour on which he had served as a roadie, a game-changing alchemy was suddenly in place. Musically and dynamically, Oasis was a collective very much Irish in nature.
"The Irish are a musical people. It may be a romantic idea, but with the great migrations to the English mainland, they brought with them a musical culture," says Bonehead.
The 19th century migration of the Irish to mainland Britain was prompted by famine and widespread poverty motivated many to leave the country to improve their quality of life, whereby an Irish diaspora appeared into which are buried the long, cultural roots of bands such as Joy Division, The Smiths, Happy Mondays, Inspiral Carpets, The Stone Roses and Oasis.
Born in Longsight in 1965, Bonehead grew up in a community where "all the kids wanted to be either footballers or rock stars. I didn't have any footballing talent, so I picked up a guitar".
Where this would eventually lead him came as a mighty surprise. "Oasis's success was an overnight thing. The time that elapsed between the first gig we did at Manchester's Boardwalk and our headlining at Knebworth was not very long at all. We rose fast and hard. We were a hardworking band, and never had a moment to sit down and take stock of what was happening.
"What Oasis and the Stone Roses did was kickstart that era of guitar bands which surprised everyone because it came at the end of the acid house scene. We inspired young kids to pick up guitars. But trends come and go, so I believe that another era of exciting new bands will return. In fact, it's already started to happen."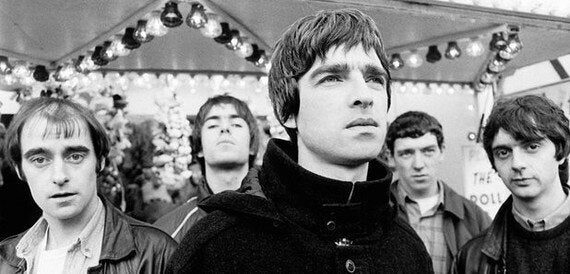 Rather than rest on his laurels and disappear, Bonehead has remained creative, and in doing so has gained much-valued perspective. "When I left Oasis, I had my first opportunity to look back and appraise what we'd achieved, and it came as a genuine surprise.
"I was a founding member of one of the best bands in the world, but in this day and age even I've found it difficult to get out there and reach an audience. I can't stop making music, but I don't set out to achieve the same level of success I had with Oasis. We never set out to achieve what we did. It just happened. My attitude is the same now."
It can be argued that Bonehead bowed out from Oasis when the band was at its peak as a functioning unit. Today, he says his playing of music has changed, but has ageing affected his appreciation of music? "Absolutely. I've mellowed as a player and in terms of what I listen to. My style has changed. Yeah, I've stared people out while standing on the edge of a stage, but that's now for the young bands to do. I'm waiting for the next wave of bands to come through like everyone else."
Has success changed him? "If I did change, I'd hate myself for it. I'm still me. At the moment I'm right in the middle of recording with Alex Lipinski who, as a guy on his own with an acoustic guitar and a lone voice, can engage an audience by pouring it out."
Bonehead's other band, Parlour Flames, has taken a back seat while he writes and records with Lipinski, while the other half of Parlour Flames, Vinny Peculiar, is busy remixing a greatest hits collection for release through Cherry Red Records, a label Bonehead calls the "best label in the world".
"Musicians are always up for collaboration," he says finally. "There's no competition in music, there's respect. Yes, there's banter, and press-generated rivalry such as the Oasis-Blur stand-off. But you have to remember that art is art. It's one big world."
Follow Bonehead @BoneheadsPage
Photo 1 by Jude Arthurs / Photo 2 courtesy of XFm.com
For more information click here