Under the big screen at Bar Italia is a noisy place to be for a Saturday afternoon interview, but it works. Jason Holmes met up with writer Paolo Hewitt to talk books, Bowie and The Beatles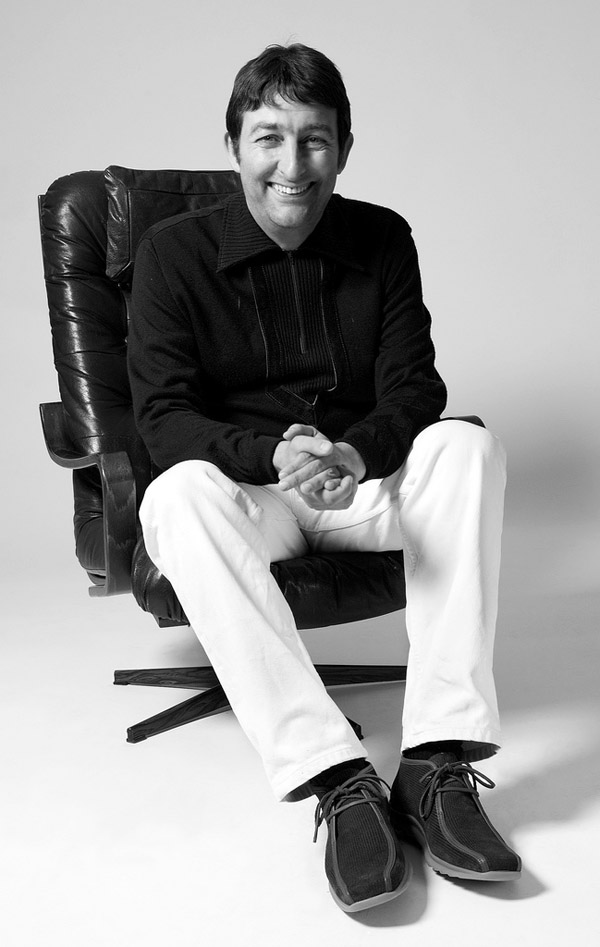 'I have always returned to The Beatles, time and time again, looking for clues. Their trajectory is a very important part of Britain's post-war social history. We'll never see the like of it again,' says Paolo Hewitt, as images of Italian football matches flash above us.
Paolo is fresh back into London's West End after his team Spurs have taken a 4-2 beating at home to Chelsea. He possesses that sangfroid common to all Tottenham Hotspur fans. That and a nifty velvet Harrington jacket.
'I also grew up with David Bowie. He was a hero of mine in the Seventies. There's a perception that I'm interested in a certain kind of music, Modernism and the associated R'n'B, which I am, but my interests extend to a great variety of things,' he says, sipping a limonata.
As a journalist and author of over 20 books, including The Looked After Kid, The Small Faces: The Young Mod's Forgotten Story and Getting High: The Adventures of Oasis, Hewitt is a writer who has long immersed himself in the worlds of music, fashion and sport.
Born in Redhill in Surrey in 1958, he grew up in nearby Woking. 'I look upon Woking as my home town,' he says. 'The first mosque in Britain, the Shah Jahan Mosque, was built there in 1889. It's an interesting place, Woking. But I haven't been back for a long while. I consider myself a Londoner now.'
Having tried Woking for a living, he found he was in need of a move to London where he began his writing career in earnest at the NME and Melody Maker, going on to document the history of The Jam with the 1984 book The Jam: A Beat Concerto.
Quite incredibly, Hewitt currently has out three books and a feature film, Outside Bet, which he wrote with Mark Baxter. 'The A-Z of Mod is out, and there's my Beatles book called Love Me Do: 50 Great Beatles Moments, which came out in September,' he says. 'I've also just had published Bowie: Album By Album. Robert Elms has written the introduction.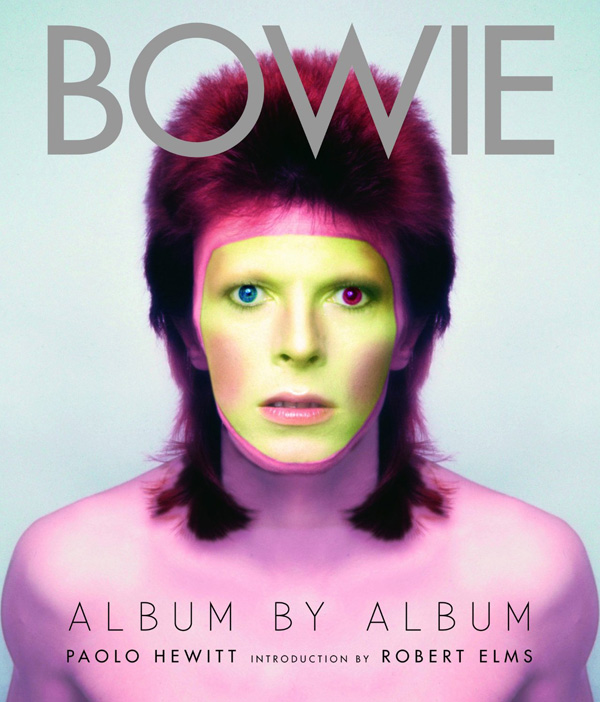 'It's the 40th anniversary year of Bowie's groundbreaking album The Rise and Fall of Ziggy Stardust and the Spiders from Mars, and is a look at each of his albums and the era in which they were made.'
Though identifiable as a music writer, Paolo is also very much a social historian. 'The thing about the internet these days, and home recording, is that music has become so much more accessible, but to be honest with you, I can't keep up with it all. Every week I read reviews of bands I've never heard of, and they've all made classic albums, and they're all on their fourth classic album as well!' he laughs.
'So I'm interested in the phenomenon that popular music was 50 years ago. The fascination people have with The Beatles is centred around the immense and sudden popularity that they enjoyed. As they got bigger and bigger, they got more interesting. By the time they'd become huge global names, they'd made Revolver [1966], which was one of the most innovative albums of all time, and still is. They never coasted.
'Lennon and McCartney were songwriting geniuses, two very different characters. They complemented one other, but I think Lennon was much more artistically daring which can be seen in his songs like A Day In The Life and Strawberry Fields Forever.'
The Beatles were plugged into the zeitgeist of the Sixties much more than any other band of the era, it would seem. 'They were individuals with a sense of humour, working class and from Liverpool. All of this served to set a cultural precedent.
'Love Me Do covers the whole career of the band. They were the first band to experience the pop phenomenon. They were like aliens from another planet who just landed and wiped the world clean. It's a fascinating story. They were in the right place at the right time, but the thing about The Beatles is that they got better and better.
'In 1963, they toured Britain three times, they went abroad once, they released two albums, a handful of singles, and made about 50 TV and radio appearances. All this was achieved in one year. The pressure that would crack up most bands, most people, spurred them on,' he says.
Paolo's writings are prolific and very accessible. 'Because my work reads easily, people think writing is easy. But as any writer will tell you, the writer's skill lies in making the reader think that they, the reader, can write as well as the writer that they are enjoying!'
Of his respect for Bowie's unique place in the music world, he's adamant. 'Bowie doesn't do any interviews. He's been very clever since his health scare in 2003, and has realised, for example, that standing in a field on a February night singing to 30,000 Germans is not for him anymore. And he's also kept whatever he is currently working on a close secret, so every year the myth that is Bowie grows.
'Songwriters tend to define themselves as being songwriters by constantly writing and producing, adding to their body of work. But Bowie has transcended that with his filmwork and art.'
One might imagine Paolo as a die-hard fan of The Who. 'I remember when Quadrophenia was announced as an LP, when I was at school, and I remember thinking that this was going to see The Who making a return to three-minute R'n'B singles, but it turned out to be more of the old pomp rock stuff. But there are some good tracks on that album, like 5:15. A single like I Can See for Miles is one of their very best.'
He agrees that Britain is a country replete with creative individuals. 'People always come up to me and say "I want to write a book". And though they're unaware of the effort and dedication required to actually write one, the fact that they want to write one is evidence of the respect people have in this country for creativity. Writing a book is seen as lending a person a certain cachet that they wouldn't ordinarily have.'
Has he found the path to publication an easy one? 'The way the publishing industry works now is that marketing departments have the final say so, in that if a book is considered unmarketable, it'll not see the light of day. But that isn't to say all publishing companies are the same. These days, to get a deal, you have to produce much much more than you ever did in the past. It's the nature of the trade these days.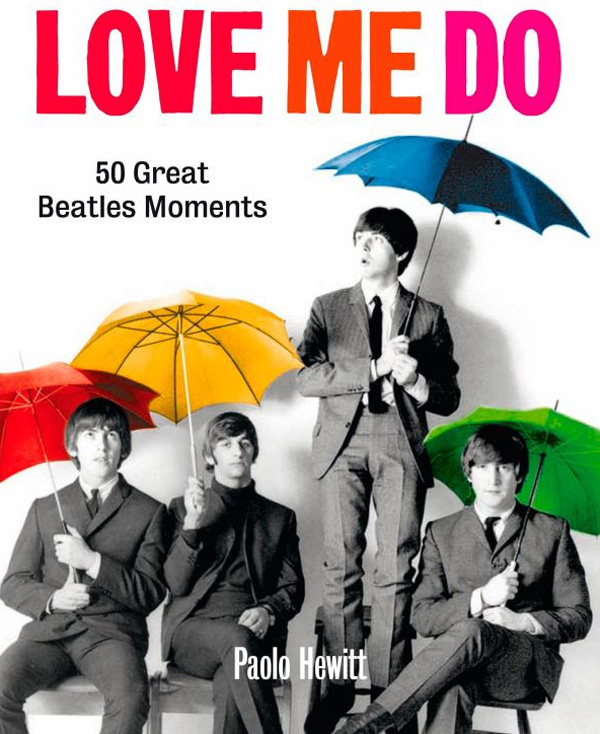 'All I can do is come up with ideas. What never changes for a writer is the formulation of ideas. In my writing I've always been disciplined. I've never not been. It's the most important thing. I'm always looking to improve. I'm a voracious reader. The funny thing is, I sometimes crave a day off, but when I get it, all I can do is think about getting back to work!'
Paolo co-wrote the novel The Mumper with Mark Baxter, which went on to become the feature film Outside Bet starring Bob Hoskins and Jenny Agutter. 'The dialogue that Baxter had was authentic and superb. Authentic working class novels like The Mumper are hard to come by, so Mark and I matched each other for dedication and workload. We were all very surprised when it took off and became the film Outside Bet.'
At 54, is he still learning? 'I am, and I feel I'm still capable of writing some fine stuff. I've lost that insecurity of youth and now it's time to improve my writing, year on year. And should a writer ever lose that desire to improve, it's time to go and work in a bank!'
For a man as outwardly calm as he, does his Italian temperament ever assert itself? 'When I played football I was always shouting at people...which used to amuse my teammates,' he jokes.
'I never knew my father, so I gravitated towards my mum who was from Sorrento, so my temperament is more Italian, that's for sure. I've always felt an outsider, having been brought up in a children's home, but for a writer that's a good thing, because you need that perspective, that remove.'
And lest I leave no stone unturned, I ask him about the well-publicised fall out with his former long-time friend Paul Weller, which prompted him to write The Changing Man in 2007.
Paolo is magnanimous: 'That period of my life is behind me now. Paul is a lovely guy, but our friendship had run its course. Although, I've got to the age now when I say never say never, so, who knows what the future holds...'
© Jason Holmes 2012 / jantholmes@yahoo.co.uk / @JasonAHolmes
Follow Paolo Hewitt on Twitter @PaoloHewitt1
For more information on Love Me Do: 50 Great Beatles Moments and Bowie: Album by Album, both by Paolo Hewitt, visit www.palazzoeditions.com & www.carltonbooks.co.uk
Also visit www.amazon.co.uk/Outside-Bet-DVD-Jenny-Agutter/dp/B0086TW6MW for a copy of Outside Bet
Photographs courtesy of Jordan McClachlan and Carlton Books.