Her day begins the same way each morning. 'I get up at seven, no later than nine, and exercise first thing,' says Shea, her head cocked gently to one side upon a Nefertiti neck. Lissom and poised immediately after her showcase gig at Floripa on Great Eastern Street, her fitness regime is essential if subsequent live outings are to end as this one did, with her band launching into a furious extended jazz fusion break out for the encore.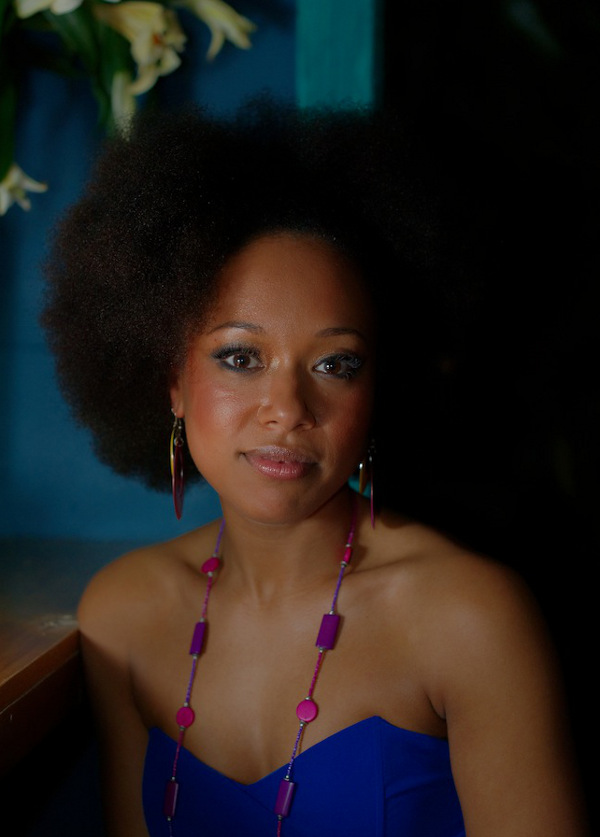 'Growing up I listened to a lot of Lauryn Hill,' she says. 'The Miseducation of Lauryn Hill [Ruffhouse Records & Columbia Records, 1988] was a huge influence on me. I was also a fan of Whitney Houston when I was young, but I didn't sing like her. But Lauryn could do so much in a smaller range, and it was that vocal technique I decided to concentrate on.'
Shea refers to her desire to avoid the over-embellishment too often heard in the vocal styles of singers intent upon demonstrating 'their range', a general technique which instead makes them sound as if they are crying out in pain while tumbling down a flight of stairs.
Growing up in Croydon in Surrey meant that musically fertile north London - the land that threw up the wonder that was Amy Winehouse - lay some miles distant. 'When I first heard Amy Winehouse, I knew I had to try and follow in footsteps like hers. But there's also the wonderful Jazmine Sullivan. Her vocal style is something to aspire to, so I'm trying to keep my voice more open like hers.'
Shea sips iceless water after the gig to sooth her vocal cords. 'I've been gigging and rehearsing a lot recently, and it's important to have a live band behind me. There's nothing like gigging with a band as good as the one tonight.'
With the vacuum created by the untimely demise of Amy Winehouse, Shea is one of a number of modern soul-jazz singers stepping forward to pay tribute to a genre of music that Winehouse had re-popularised. 'As I've got older, I've got more into jazz. It's still an ambition of mine to take a big band on tour and play intimate venues. I'm crazy for Ella Fitzgerald right now. Listening to her makes me realise where I need to get to.'
With a new single just out entitled Where Did You Go?, Shea's 28-year-old voice is soul and jazz influenced. 'My sound right now is retro, but I like to try different things in my set. I don't want to have a sound which is too specific.'
Signed to 2Point9 Records, Shea's record label has been credited with breaking Mis-Teeq, Jay Sean and Craig David among others to mainstream audiences. 'I can make whatever music I want to make with my record label,' she says.
Once on the brink of signing with Sony, Shea made the shimmy to 2Point9, a move which allowed her to write unimpeded. 'When I wrote music exactly the way I wanted to, I started enjoying music again. And if you can't make music and enjoy it, then what's the point?'
In this brand-sensitive world of entertainment, Shea is rightly wary of picking up the wrong type of fan, which is to say, a music consumer who follows the celebrity trail, rather than a genuine fan of music. 'I want people to come to me if they like my music, and for no other reason. You could call me a selfish singer. I sing because I want to sing. It's what I love.'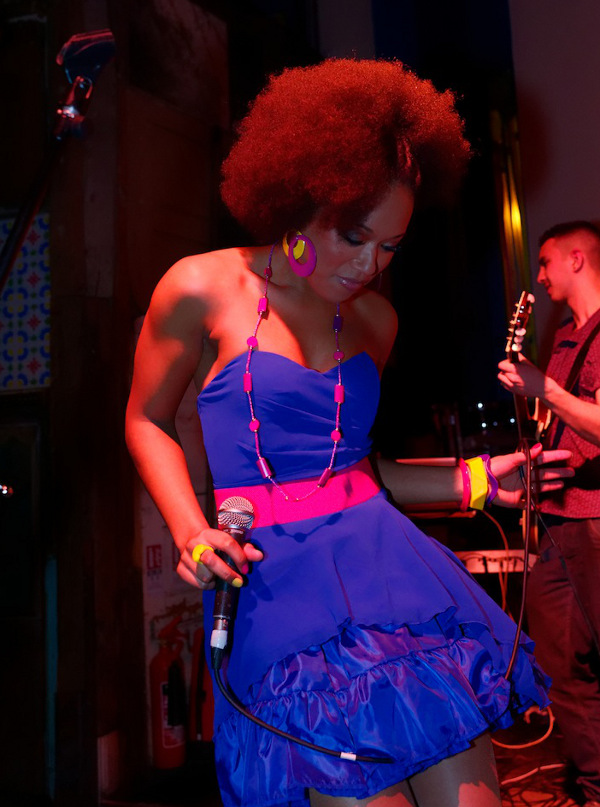 So she's a stickler. 'I know how I want my band to sound, so when we rehearse I always ask the band members for their thoughts and ideas on what to do. I might hate what they come up with, but I always want to hear what they think. Things can't be regimented in my songs.'
More time is now spent planning than penning songs. 'The songs I write are about capturing a moment in time in my life, so I don't want to waste time and effort. I want to get each song right.' Is her writing helped by living in London? 'Well, there's a lot more going on here, so there's also a lot more competition.'
Shea's Far Eastern touring experience also gave her pause for thought. 'Japan is still the place to be to get new music listened to because the people are enthusiastic for new sounds.'
But back home, she has her eye on the Holy Grail. 'To play Ronnie Scott's is an ambition of mine,' she says, which means that she's in music for the long haul. An acoustic tour of the UK this year, and further plans to tour with her new album (which will be out in the summer) will keep this young professional very busy.
'I get so nervous sometimes that I don't think I'm going to make it onto the stage. But once I get there, all the nerves disappear. Tonight they disappeared immediately.'
So music is the only path she'll take? 'It is, but sometimes I wish it wasn't because this industry has done nothing but break my heart, so many times. There are always little hindrances along the way, but I'm resigned to the fact that this is what I'm going to do forever.'
© Jason Holmes 2013 / jantholmes@yahoo.co.uk / @JasonAHolmes
Listen to Shea's new single Where Did You Go? here: https://www.youtube.com/watch?v=p3xB4DPeOw0
Photography by George Stavrou (@GStavrouFoto)