Fittingly, we meet on the Soho corner where the so-called Battle of Frith Street took place in 1955, a stretch of pavement where bookie and loanshark Albert Dimes once slashed Jack 'Spot' Comer, leaving the gangster's face looking like a plate of prosciutto.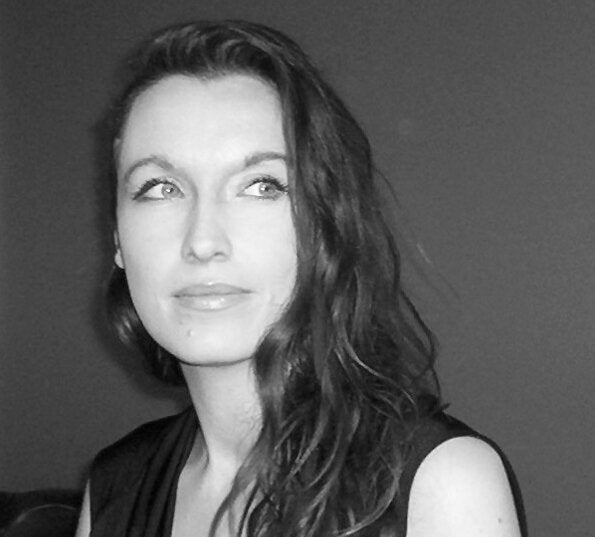 But that was then and this is now, and Soho, 4am - Nuala Casey's debut novel set in London's famed bohemian quarter - concerns itself with four ordinary Londoners who get caught up in the cloying hysteria of 6 July 2005, the day Britain was announced as host of the Olympic Games. But as day breaks after a night of bacchanalia - the 4am in question - a day of infamy begins: 7/7, a date Londoners will never forget.
Yet Soho, a place of legend, is not without its drama to this day. The meeker among us, on visiting its alleys of glamour and vice, will always tremble behind nervous smiles, while others of a bolder streak plunge into its maze in search of decadence, and by way of it, salvation.
One such person of courage was Casey, a York-based writer who lived on Frith Street, opposite Ronnie Scott's, between 2003 and 2004.
'Back then, my move to London was about becoming a singer-songwriter,' says Casey, 'but I grew very disillusioned by the sleazy elements I met in the music industry. What really intrigued me above all else were the ordinary people who lived and worked in the quarter.'
Of which there are many, hidden in the foreground as it were, as the Soho backdrop, painted in primary colours and convulsing in the heat shimmer of early afternoon, roils to the beat of a thousand cab horns.
Casey smiles as she recounts one morning stroll that involved her having to step over an unconscious Santa Claus, and of the time when, watching from her window, a Soho tramp eyed a table of food abandoned by a warring couple, who finally decided, in the hungry recesses of his tramp's heart, not to purloin the grub.
The detail of human excess and folly is played out in these streets, and Casey witnessed her fair share. Soho remains a mecca for those who seek to create and make anew, if not their own lives, then the city itself, a place forever changing as each successive wave of immigration leaves its mark.
Soho needs to be seen to be believed, a beast unto itself, a stage fully dressed with a full cast of actors, professional or otherwise.
By day, a warren of streets thronged with film directors, ad agency 'ideas people', Chinese porters, Booker Prize-winning novelists, sober ponces, nonces and fakers, Irish vagabonds trying to scrounge a penny to keep the wolf from the door, and everything in between. By night, a neon-lit labyrinth through which courses a virus, infecting tourists and barflies alike, a sickness that makes that one last drink never the final one of the evening and always the first of many more which will maroon a man in London's heart until the birdsong of dawn, his braces looped by his knees, office eyes zombified, glazed by the debauch, strung out and skint, his wife back in the burbs already flicking through the local Yellow Pages for the numbers of family lawyers. And the hookers in the side street walk-ups, the kind you never see, but who keep the red lights burning in windows whose iodine curtains hang sadly with the scurf of a million johns.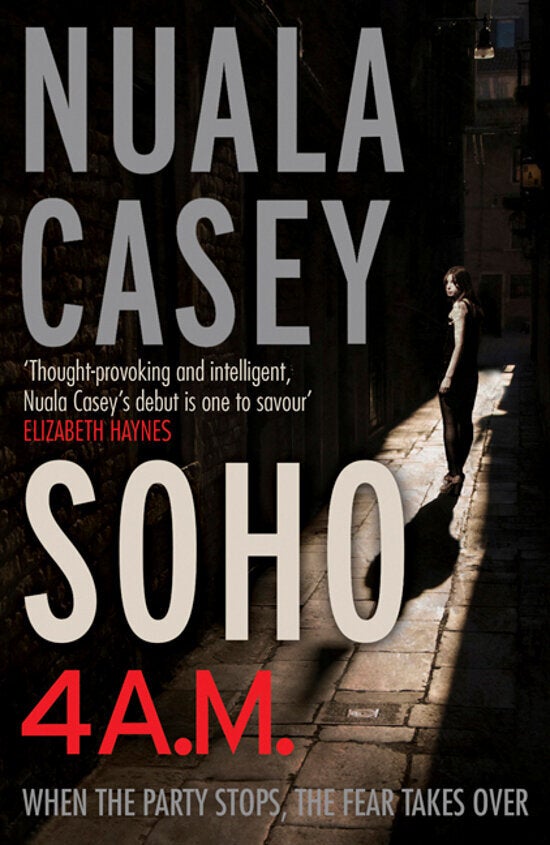 Here on Frith Street, waiting for her career in music to take flight, Casey wrote down all that she saw, the vignettes subsequently serving as the basis of Soho, 4am.
'I didn't sleep the whole time I lived here because it was so noisy,' she says. 'The book is about the coping mechanisms of living and working in a city, which can be addictions like binge drinking, or prostitution and drug addiction. In Soho, these things are allowed to take hold.
'My editor at Quercus fell in love with the script from the start, as did my agent. The trick was to nail the flavour of Soho without censorship. It's an inspiring square quarter mile of London. When I lived here there was a community spirit with people looking out for others. The doorman of Ronnie Scott's used to watch me walk to my door and wait for me to turn on the light,' she says, 'but I think it was 7/7 that precipitated my leaving London.'
And as people leave this town, others arrive and change its flavour. It was ever thus, a migratory pattern like no other in these isles which has made this metropolis the giant it is, critiqued by successive writers who have all shared their take on The London Novel. Casey is the latest and no less valid a chronicler than Colin MacInnes, Jake Arnott or Zadie Smith.
'Soho has always been for me a place of relaxation,' she says. 'It has a Mediterannean quality, because it never sleeps.'
But why does she think people come to London, to Soho? 'Because there's a magic here,' she says.
And there is, so here's another tale from the concrete jungle. Read it.
© Jason Holmes 2013 / jantholmes@yahoo.co.uk / jantholmes@yahoo.co.uk
Photographs courtesy of Quercus Books.
Related