Fast fashion is dead, or else it should be. The emporia that line Oxford Street - that most famous of London thoroughfares which appears, in these cash-strapped days, to have survived a nuclear strike (we won't mention the mutants) - contain heaps of poorly-made garments and footwear that have been carted in from the Far East to sate the ravenous appetites of our young fashionistas.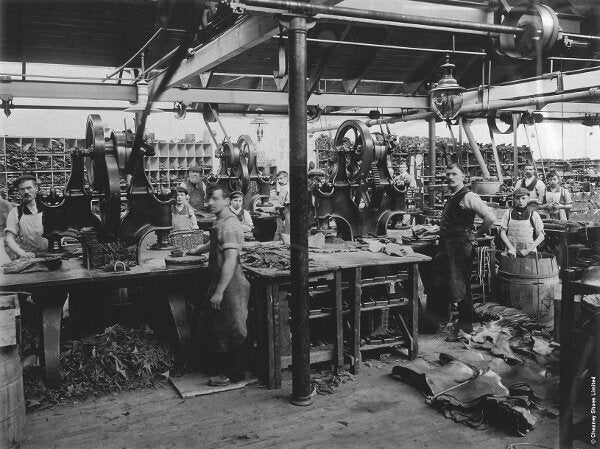 But as their draw-string purses slowly empty of legal tender, and as they grow too large for their shabby threads, surely they will turn to that which endures. One hopes.
This is the rule of thumb: you can leave the house in your pyjamas if your footwear is good enough. It's not something that should be recommended, but it's entirely possible if your choice of shoe is of a certain quality. Admittedly, the shoes in question will set you back several hundred pounds, but they will last and, more importantly, turn heads.
'If you have a high amount of disposable income, you become frivolous; with less disposable income, you'll buy less and spend more on classicism and purity; that is, things you have faith in,' says William Church, the man in charge at Joseph Cheaney & Sons, a Goodyear-welted manufacturer and one of the few English shoe manufacturers which has never deviated from the purer path of the cordwainer.
The Cheaney family hails originally from Desborough, Northamptonshire (where the company is still based), the company being founded in 1886 and now occupying the same building they moved into in 1896 (pictured above).
'Northamptonshire was the English centre of the leather industry,' says Church. 'Before that, it was the agricultural base of the area, with skins being produced as a by-product of the meat. By the Middle Ages, tanneries were established by rivers or water sources.'
And it's from this area that many of the great English shoemakers come, the area now synonymous with niche premium-end brands such as Edward Greene, Crockett & Jones, Barker, Loakes and Cliff Roberts, all of whom are companies intent upon holding fast to a tradition which employs a local labour force whose skills surpass those of their Far Eastern counterparts.
With shoes made to such a high standard favoured by City gent, film star, rock star and urban stylist alike, the 'pile 'em high and sell 'em cheap' ethos is falling by the wayside as consumers finally realise that if they're going to part with hard-earned cash, they better make sure it's for the finest possible product.
Bespoke contributions by London designers like John Lobb, Mark Powell, George Cleverley and David Preston (pictured below) also feed into an English classicism that is in high demand in the North American, Italian and Japanese markets.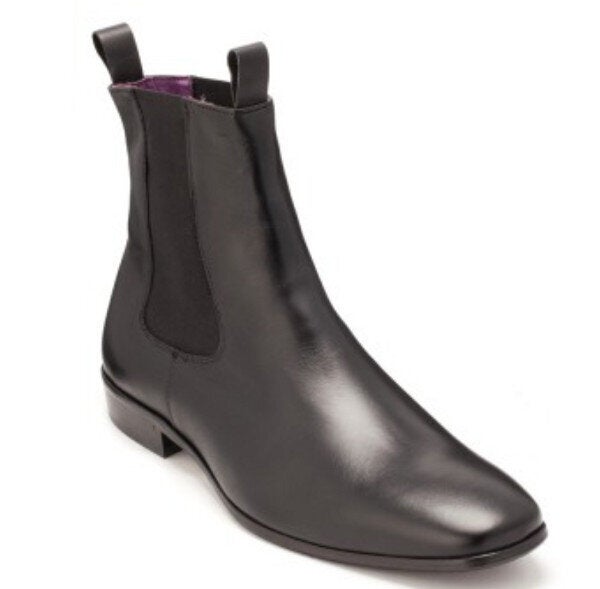 When the shoe industry experienced a massive contraction between the 1970s and 1980s, an industry-wide philosophy was borne, ensuring the production of high-grade premium-end footwear in Northamptonshire and the capital.
'The industry in the 1960s and 1970s employed around 100,000 people in the Northamptonshire area,' says Church, 'and when offshore sourcing began, the low to middle end of the industry in the UK was wiped out because of the labour-intensive nature of the industry here.' The Far East is where most high street shoes are currently made.
But English skillsets have persisted. Applicable to many industries, the term 'cottage industry' derives from a production chain which saw each artisan pass a shoe from cottage to cottage, the application of a particular skill assisting in the completion of the final product, and it is this fierce adherence to heritage and craftsmanship that has seen this country's shoe industry weather successive economic storms.
Church argues that the highly-skilled workforces necessary for the production of luxury footwear are 'difficult to migrate to a low-cost country, because competition is not on labour costs, but rather on quality and feel of product'. And therein lies the secret to longevity: independence, singular vision and a refusal to cut corners.
As every well-shod gentleman knows, one must turn one's back on the high street forthwith, because it is a matter of upholding tradition in a period of cultural erosion.
© Jason Holmes 2013 / jantholmes@yahoo.co.uk / @JasonAHolmes
Photographs courtesy of SC Agency & David Preston London
Related