They're propping up the bar at The Blue Posts on Berwick Street in Soho, a duo enmeshed in a knockabout conversation about the politics of music.
'I was living in Brighton when I was 21, then moved back to Southampton,' says rhythm guitarist Josh Butcher, as he fidgets with an unlit cigarette. 'John and I were always into rock'n'roll, but it's a myth that Brighton has a good music scene because really it plays catch-up to what's going on in London. Southampton on the other hand has its own cultural scene.'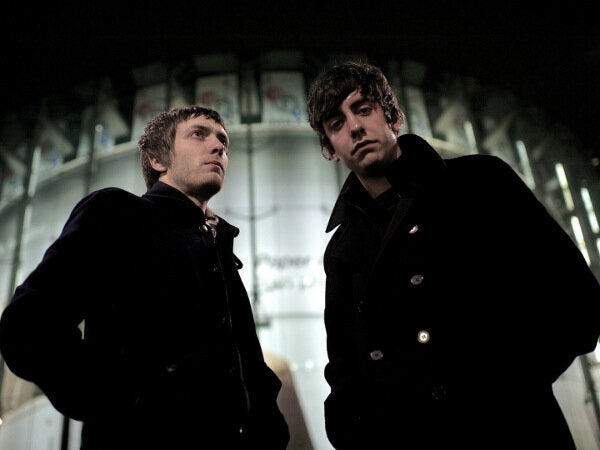 Evident, straight away, is the natural disaffection required if a band it to successfully navigate the white rapids of the modern music scene. I have my thoughts to position/But do I know how to act? sang Paul Weller in 1996: a declamation that is applicable to Welcome Pariah today.
'We've been gigging together for nearly two years, and don't get me wrong, we gig in London as much as we can,' adds lead guitarist and vocalist John Waghorn. 'We've played at This Feeling [the UK club night] where the likes of Andy Bell [of Beady Eye] and Liam Gallagher are regulars. It's on this circuit you want to be as a band. But it's also important for a band to be true to itself.'
One gets the sense these two men are making sure their compass isn't broken. Lyrics are formulated with deliberation, and time spent rehearsing is equalled by the time they take to devise a career strategy, which will set them apart from the crowd.
'We've been writing songs for a long time. It was bedsit blues. We've been mates since we were four years old,' says Butcher. 'We're looking to keep our soul and write about real things. The key to longevity and permanence for a band is good lyricism and a unique sound.'
The band's sound pays homage to the greats of yesteryear. 'Each song has a separate identity. A soul. We love a lot of Sixties and Nineties music,' says Butcher. 'The Beatles, The Kinks, Oasis, The Verve, The La's, The Stones Roses and The Libertines.'
'I also really like the folk sound of Ralph McTell and Bert Jansch,' chips in Waghorn.
The name Welcome Pariah comes from the idea of a band of integrity - one that writes its own music and lyrics - being considered an outcast, or pariah, in the modern music world. 'When I was 18,' says Butcher, 'I was disenchanted with the whole New Labour system of going to school, then getting into university, then getting a trade. All John and I ever wanted to do was make music, but we only received advice at the time which made us feel like pariahs.'
Waghorn takes a more phlegmatic view. 'I suppose our name is like Marmite. You either love it or hate it,' he laughs.
The rhythm section comprises the bass and drums of Daniel and John Martin. 'We're still learning,' says Waghorn, 'and with shows and festivals coming up, we're gearing up. We're energetic and rocky live and our new recordings reflect that.'
The band is busy in the studio at the moment recording tracks for a future long player, but how do they feel about getting swallowed up by a major label? 'You never know, we'll see what happens. But it has to be on our terms,' mulls Butcher.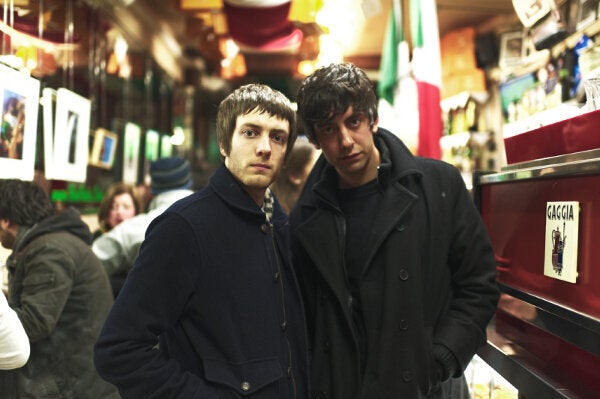 Waghorn argues that the download culture has made it difficult for bands with long-term plans to establish themselves. 'The Arctic Monkeys and Kasabian were probably the last bands who had that. I still love those bands, but the impression is that the public have lost interest in them. The reason being music is disposable now. There's been little since Britpop. It was just a phase, but with new bands like Sulk, who have a great rock sound, I think things are changing.'
Josh agrees. 'There's going to be a band, or bands, that people are going to want to hear three or four albums from. As a music fan, you stay with a band and you live in the songs, and they provide the soundtrack for five or six years of your life.'
Those were the days, which may yet return. 'You've got to have melodies too,' says Waghorn, whose economical guitar playing is reminiscent of a young Steve Cradock.
The Waghorn/Butcher songwriting partnership has produced a batch of songs from which it is easy to discern their unity. 'With a guy like Jake Bugg, it'll be interesting to see whether he's still doing his thing in a few years, because it looks like right now he only wants to do it his way,' says Waghorn.
'And if you're honest in making music,' says Butcher finally, 'people will always respect that even if they don't like your music.'
With festival season looming, the warmer weather will find Waghorn and Butcher spanking their planks at a stage near you. It's not a case of Welcome Pariah refusing to be fooled again. Instead, they won't get fooled at all.
© Jason Holmes 2013 / jantholmes@yahoo.co.uk / @JasonAHolmes
Photographs (l-r) of Waghorn and Butcher by George Stavrou (@GStavrouFoto)
Follow the band on Twitter @WelcomePariah
Popular in the Community