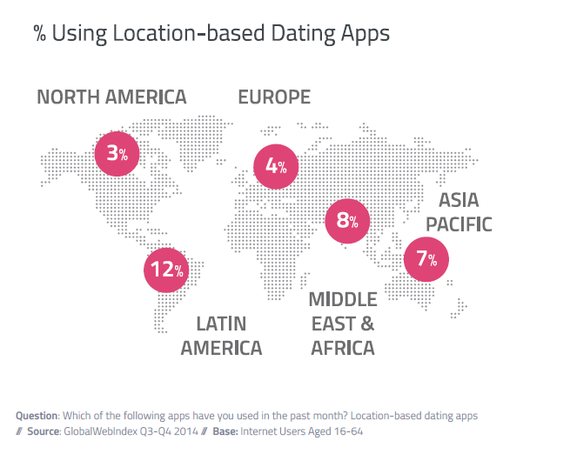 Having changed the rules of the dating game over the last few years, Tinder is now tackling an issue that countless other apps need to face this year: how to monetise its users.
Enter Tinder Plus - a clear sign that the company's focus is moving beyond simply grabbing as many members as possible towards opening and maintaining new revenue streams.
Tinder faces some very real challenges here though. With so many other location-based dating apps now on the scene - and with its members so accustomed to using its services for free - it can't simply charge for its existing app; the digital audience is too demanding and too fickle/disloyal for that to gain any traction. So, what extras can it offer in a premium version that will convince people that it's worth parting with their cash (and not just once, but on a monthly basis)?
The answer, it seems, is control. Tinder Plus users can quite literally 'Rewind' time by undoing premature swipes. And they can look for matches in places they haven't even arrived in yet by deploying the new 'Passport' feature.
The price any user needs to pay for these privileges depends on their age. In the US, it's $19.99 per month for over 30s but half that for younger users. In the UK, the price difference is even more pronounced - over-28s are being asked to pay four times what younger users are charged.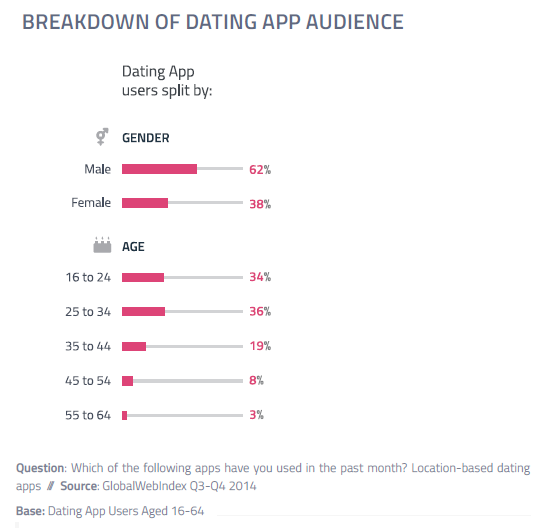 Although the 2-tier system attracted immediate criticism, it's not hard to understand Tinder's thinking here: according to GlobalWebIndex's data, the audience using location-based dating apps in a country like the US shows a pretty clean divide in terms of age: half of all users are aged 16-29 and the other half are 30-64. That's a lot of extra potential revenue from the older users.
Even so, one crucial question remains: will anyone pay to upgrade?
In all likelihood, yes. It won't be a huge figure but it's certainly worth noting that - in both the UK and USA, as well as globally - a fifth of those currently using location-based dating apps are paying for an online dating service of some form. 1 in 5 of Tinder's current users are not averse to the idea of paying for a premium service, then, because they're doing it already.
What's more, GWI's research shows that paid-up app users come from all age groups. In the US, for example, a fifth of 30-64s on dating apps are currently paying for an online dating service, and it's these committed online daters that Tinder Plus is aiming to capture at an elevated rate.
Of course, any company operating a freemium model knows all too well that only a minority of users will ever pay to upgrade beyond the free version - and it's usually an extremely small minority at that.