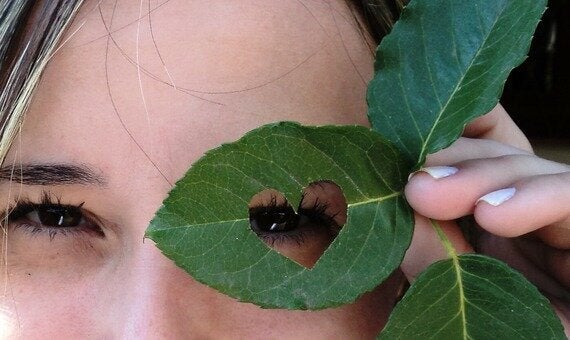 This St Valentine's Day 55million cut roses will be bought around the world. Royal Mail will deliver 12million cards in the UK and an estimated £670million will be spent on gifts. Romance may be alive and well, but what at what cost to the planet? Many traditional romantic gifts have a huge impact on the environment, so do your bit and go green.
You've probably never considered how florists manage to get so many perfect red roses in stock ready for 14 February, but the truth is the vast majority will have been intensively grown and imported, normally by air, over thousands of miles. Each stem requires 10 litres of fresh water to reach its full size and like so many food crops, most flowers are grown with nasty pesticides. There's also an ethical issue to consider regarding a fair wage for the growers. The best answer is to opt for locally grown, seasonal flowers. Search on the internet and see what's in your area - tulips and daffodils are in season now. If you wanted to go full-eco, buy your loved one a house plant or plant a tree in their honour.
Did you know that the paper industry contributes a staggering 10% to global carbon emissions? That's around three times as much as global aviation emissions. This Valentine's Day, why not upcycle your own card from an old greetings card? Or maybe even forgo the card completely? If, for the sake of romance, you feel you have to buy a card, at least make sure it's a recycled one.
Avoid the cheap, heart-shaped varieties and opt for organic, ethical chocolate options. After all, you don't really want to give your better-half the present of pesticide-filled, unfairly-traded chocolate, do you? Go for fairtrade stalwarts Divine or West-Sussex-based organic company, Montezuma's.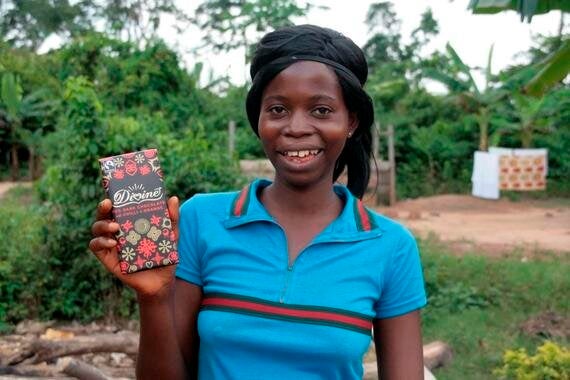 Image credit: Divine Chocolate, Jenny Botwe
The UK is one of the leading importers of wine and with heavy glass bottles being shipped or flown into the country, that's one significant carbon footprint. It doesn't have to be the case though, as decent British vineyards are cropping up all over the place. Look for organic grapes, lightweight bottles and local options.
Millions of UK couples will go on dates to hotels, restaurants and bars this Valentine's Day, generating thousands of tonnes of food waste. Do your bit to avoid this by taking your leftovers home with you and enjoying them the next day. At the very least, you can feed them to the dog!
If you intend to go all out this year and buy jewellery, think carefully about it. When it comes to bad ethics and environmental damage, the Jewel industry is pretty much at the top of the list. Gold mining and gemstone polishing is still rife with child labour and unfair wages. Aside from the human impact, the production of an average gold ring, for example, generates around 18 tonnes of waste and 5 tonnes of water. Try a company like Made, who are Fairtrade-certified and work with independent artisans and small communities in East Africa.
Clearly, you shouldn't forgo contraceptives in the name of the environment, but please, whatever you do, dispose of your condoms responsibly. Condoms flushed down the toilet usually end up in landfill eventually, but through a much more complicated and labour-intensive process than if you'd just put them in the bin in the first place. Sometimes choked sewers flood in heavy rainfall, resulting in the rubbish you've flushed ending up in rivers, seas and beaches. We're on track to have more bits of plastic than fish in the oceans by 2050, so don't let your romantic endeavours become a part of that problem.