My name is Jen Stanbrook and I've been writing about homes and interiors for over 2 years. Love Chic Living, my interiors blog, is full of ideas, inspirations and tips for a stylish, contemporary family home. Just because you have children doesn't mean you can't have a great looking home, it just takes some extra thought and a little imagination.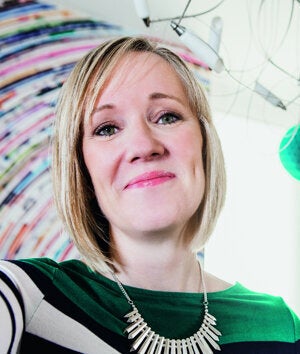 I have always loved home interiors. Ever since I had my first home, I've been making moodboards, collecting cuttings from magazines and hunting down my favourite trends of the season. Creating Love Chic Living was an amazing way to collate all those ideas into one resource, showcasing my love of interior design and finding others who love it too.
Since the start of Love Chic Living, I have faced lots of challenging design issues over the years, but some of my most difficult have to be:
1. Refitting the kitchen and bathroom
2. Making the most of a small bedroom
3. Creating a couple's bedroom that suits both people
4. Adapting the home as the children grow up
5. Creating a multi-functional family friendly garden
Solving home interior challenges like these can sometimes be hard work, but can also be huge amounts of fun!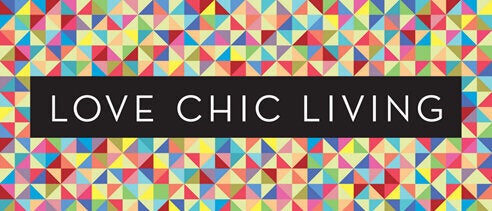 This is why I am thrilled to be working with HomeSense and the Huffington Post on this new project, looking at how we go about solving modern day home design challenges. HomeSense is the ideal store to help with design dilemmas, providing individual, unexpected and often unique home interiors that suit all tastes and pockets. Embracing dramatic, bold and often experimental styles, HomeSense is a perfect fit for me and Love Chic Living and we're going to have great fun together, providing some inspirational but achievable looks for your home.
HomeSense is the place I go to when I'm looking for one-off pieces or creative home accessories; when I'm hunting for quirky décor or affordable designer brands. No two shopping days are the same there, and I'm always excited and intrigued by what I might find.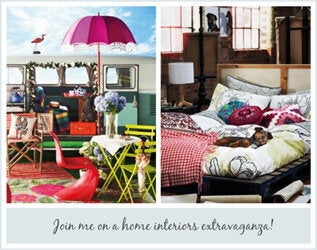 Follow our journey here on the Huffington Post, where we will be showing you the best way to turn your interior design dreams into a reality. Perhaps you're hoping to revamp your living room, prepare the garden for spring, or make the most of an unloved corner of a room. Whatever design challenge you face, we are going to illustrate the best way to solve it, and help you make the most of your home.