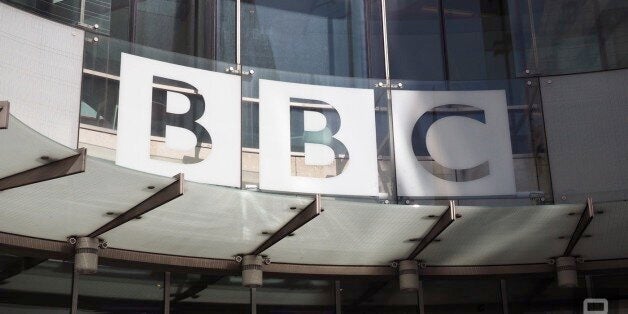 Last month, the BBC announced that it would remove education details from applicants' CVs. The move is supposed to make applications fairer, meaning decisions are based on experience, rather than education, and move the BBC's workforce away from being dominated by a certain kind of, privileged, employee.
However, it seems to me, when education is already in trouble, this is a potentially devastating move. What about, for example, the applicant who works hard, overcoming disadvantages and/or a difficult background, in order to attend a good university and/or do well in their degree, only to be told this doesn't matter? That, because they couldn't afford to do the internships or gain the experiences others have on their CVs, they are still at a disadvantage.
Education has the potential to be the great equaliser. For example Nelson Mandela said "Education is the most powerful weapon which you can use to change the world" and Malcolm X said "Education is the passport to the future, for tomorrow belongs to those who prepare for it today". More recently Michelle Obama has advocated: "You have to stay in school. You have to. You have to go to college. You have to get your degree. Because that's the one thing people can't take away from you is your education. And it is worth the investment."
Education can make everyone equal. So, it seems to me, the danger in what the BBC is doing is that it is taking away that opportunity for equality not enhancing it. For example, I was the only person in my year at school to go to Oxbridge, but I got there through working before school, at lunchtime, after school, and overcoming the death of my father, my mother's breast cancer and coming from a different educational system. To have been told to take that achievement off my CV when I first applied for jobs in the arts would have been devastating.
In addition, in my area of the arts, UCAS figures this year have shown 30,000 less students applied for undergraduate courses at universities in 2016, with over half of this decrease, 17,000 students, being for arts courses. Reasons for this decrease in numbers of students studying the arts include EBacc, which is a school performance measure for GCSE level, for which students are assessed on the "core academic subjects" which are defined as Maths, English, the Sciences, a Language, a Humanities subject but not a Creative Subject. Government attitude, which has led to arts A Levels being closed down, such as A Level Creative Writing, which comes to an end this year, has also been attributed as a cause. And it's particularly those from less advantaged backgrounds who have been shown to be put off from studying the arts by these things.
This is why it seems me that the key for organisations like the BBC is to set about improving and protecting education, not damaging it by taking it off applicants' cv. This is why I'm creating Art School, the new company being set up to support the education sector and arts industry to come together to improve and protect arts education, and which I am one of the new Directors of.
Reasons we've set up the company include the fact that if the arts are about reflecting on who we are, who we were and who we can be, it seems important anyone can feel that they can be a part of the arts and be one of the voices whose reflections are heard. And, also, that the arts teach us important general skills, such as coming up with ideas, problem solving and imagination, which, if arts education is eradicated, is training in skills we're also going to lose. Apple CEO Steve Jobs, whilst introducing the new iPad in 2011, for example said: "It is in Apple's DNA that technology alone is not enough - it's technology married with liberal arts, married with the humanities, that yields us the results that make our heart sing."
When I was asked to speak about this subject in Parliament earlier this year, other speakers also spoke about how, as more jobs become automated, creativity is going to become an increasingly important skill.
Finally, research has also shown that if students don't study the arts at school level they are then less likely to study the arts at university level then less likely to pursue the arts as a career then, when they have children, less likely to encourage their children to pursue the arts, so these changes to arts education are likely to have a long term effect.
The first initiative of Art School is a year-long series of events bringing the education sector and arts industry together to explore what work is going on in terms of arts education, what is working and what's not, and to offer advice and provide recommendations for the future on how we can best improve and protect arts education.
For too long, the arts industry and education sector has worked separately, either viewing each other as competitors, not being aware of each other's work, or with misunderstandings, such as the arts industry sometimes viewing the education sector as "those who can, do, those who can't, teach" or the education sector worrying that the arts industry just want to use their space or resources.
We hope this series offers an opportunity to bring together the different work going on, share this knowledge, and work together to find ways to improve and protect arts education before it's too late.
The first event is on Drama Education and speakers include Olivier Award winning director John Tiffany, who recently directed "Harry Potter and the Cursed Child" and is an Associate Director at the Royal Court Theatre, and the former Head of Film at Creative England and film producer Caroline Cooper Charles.
We hope the events will be of interest to teachers, lecturers, schools, universities, those working in the arts industry, policymakers, students, artists, and anyone with an interest in arts education.
Because, it seems to me, working together to protect education and its power to be an equaliser is the key, not getting rid of acknowledging it, cutting off what is often the only equaliser - that if you do well in your exams, you can go to a good university and have this on your CV as you make your way in your career. We hope the BBC will join us in this quest and reconsider their decision to take education, particularly university education, off applicants' CVs.
For more information on Art School and to sign up to the mailing list to hear about future events, please go to: www.artschool.space