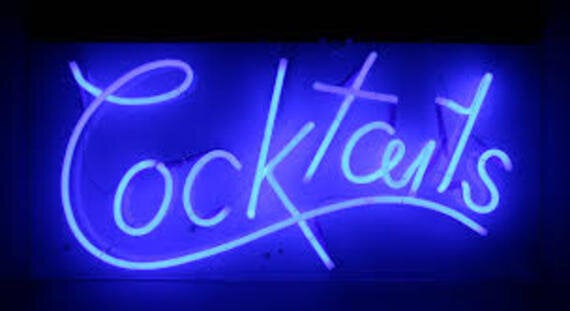 "Paris is a woman but London is an independent man puffing his pipe in a pub."
― Jack Kerouac, Lonesome Traveler
During my time in the capital I have become increasingly aware that we really do have it all, world-class museums and galleries, diverse restaurants, outstanding architecture and whimsical bars.
With the city moving at a pace which seems close to the light speed, it is hard to keep up with what's new. Actually, not only what's new, but the difference between the good, the bad and the ugly. With this in mind, I have explored the capital to find a diverse array of quality cocktail venues that will hopefully suit all tastes.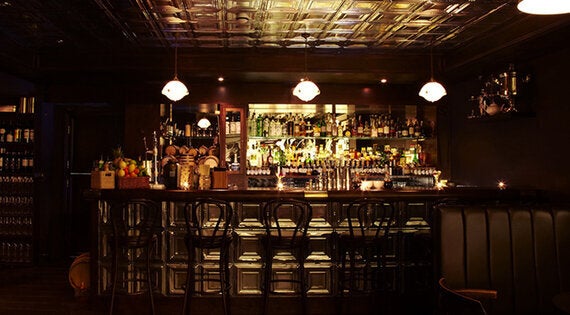 Blind Pig - The Speakeasy
Yes, another speak easy, however this one comes with a quirky twist. Nestled in the soul of Soho, the Blind Pig is coyly hidden behind a secret entrance bearing a masked boar and upon entering the second floor venue, you are greeted by a swish copper-topped bar and rich wooden panelling.
Flicking through the Blind Pig's menu you find well-balanced cocktails, designed by the venue's experienced and welcoming bartenders. Created by Bar Manager Gareth Evans and Kyle Wilkinson this bar is a must for those who enjoy a good pun, with drinks such as, Rum DMC and Robin Hood, Quince of Thieves you're sure to have a chuckle. I would definitely recommend trying the bar snacks, with Duck Fat Chips with Garlic Aioli and Spice Pork Belly Slider, they certainly rival the quality of the drinks on offer.
Where: 58, Poland St, London W1F 7NS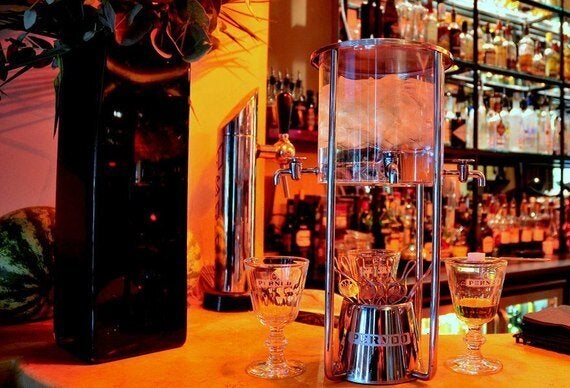 Kosmopol - The All Rounder
Perfectly located in the heart of Chelsea, Kosmospol certainly lacks pretence exuding a relaxed Skandi vibe. Appealing to all, the Swedish bar boasts an extensive cocktail menu, whilst ensuring there really is something for every budget.
Kosmopol was first introduced to the Fulham Road in 2002 and definitely stands out from other venues in the area, as you are greeted by wonderfully charming staff, a killer dance floor and chic décor making this multifaceted venue perfect for an intimate date or a late night out on the town.
Where: 138 Fulham Rd, London SW10 9PY
Tube: South Kensington, Earls Court, Fulham Broadway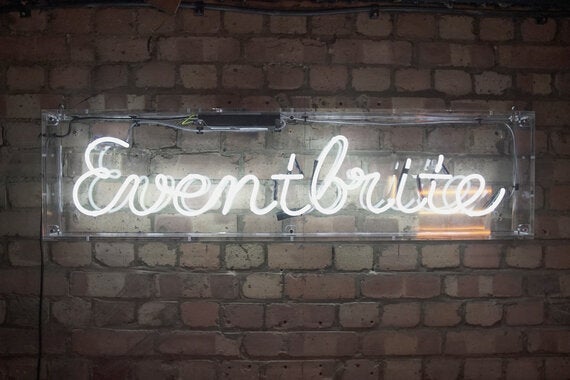 Cocktails By Candlelight at Brite Space London - The Pop-Up
The Underground Drinking Club is back on 18th October with the second in a series of pop-ups that deliver an evening full of innovative drinks in a cosy, yet lively atmosphere.
The unique pop-up located in Old Street Station invites cocktail lovers to an evening, which will see a collection of London's finest mixologists mixing up a storm of unusual, exotic and, most importantly, delicious cocktails.
Very limited spaces are available throughout the evening but guests can reserve their spot for £25, which includes all drinks throughout the night.
Where: Old Street Station, Old Street, EC1Y 1BE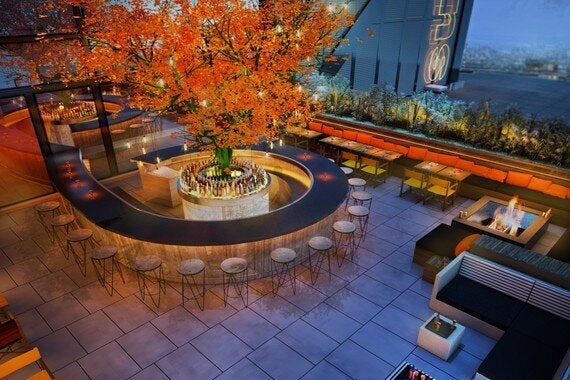 Sushi Samba - The Sky High
Earplugs at the ready, this one's a fast ride. Situated on the 38th and 39th floor of the Heron Tower, Europe's fastest lift will deliver you to city views not to be sniffed at. Overlooking architectural wonders, such as the Gherkin and the Shard, this fusion bar and restaurant definitely continues to make a statement with its bold, quirky design.
Sushi Samba's beverage menu works in synergy with their Peruvian, Brazilian, Japanese fusion, dining offering, as classic cocktails are given an international twist. 175m up and with two terraces, this venue definitely serves as the ideal spot to watch the sunset on a first date or a great post work watering hole.
Where: Floors 38 & 39, Heron Tower, 110 Bishopsgate, EC2N 4AY.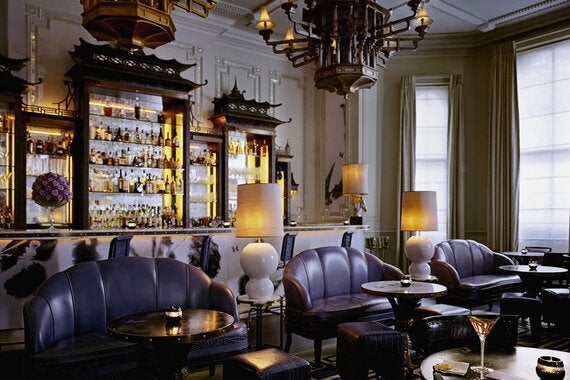 The Artesian at The Langham
This award-winning bar slaps you and screams 'I'm fantastic and glamorous' right in your face. Seriously, it makes an impression. Designed by the late David Collins, the oriental themed Artesian is definitely proud of their cocktails and so they should be, having won World's Best Bar three times running (according to their website.)
Their extensive and somewhat experimental cocktail menu is not one for those on a budget, however if you're looking for a relaxed, approachable environment with great nibbles and where drinks definitely don't come secondary, then I recommend The Artesian.
Where: The Langham, 1C Portland Place, London, W1B 1JA